Do you have some standout memories of Thanksgiving? Aren't some years more memorable than others? For us, one of the most memorable was the year of the crazy turkey legs. My brother-in-law is a bonafide redneck hunter. He provided two wild turkeys for our holiday meal. Luckily he had them all prepared and ready to cook or I would NEVER have agreed to it. Here they are!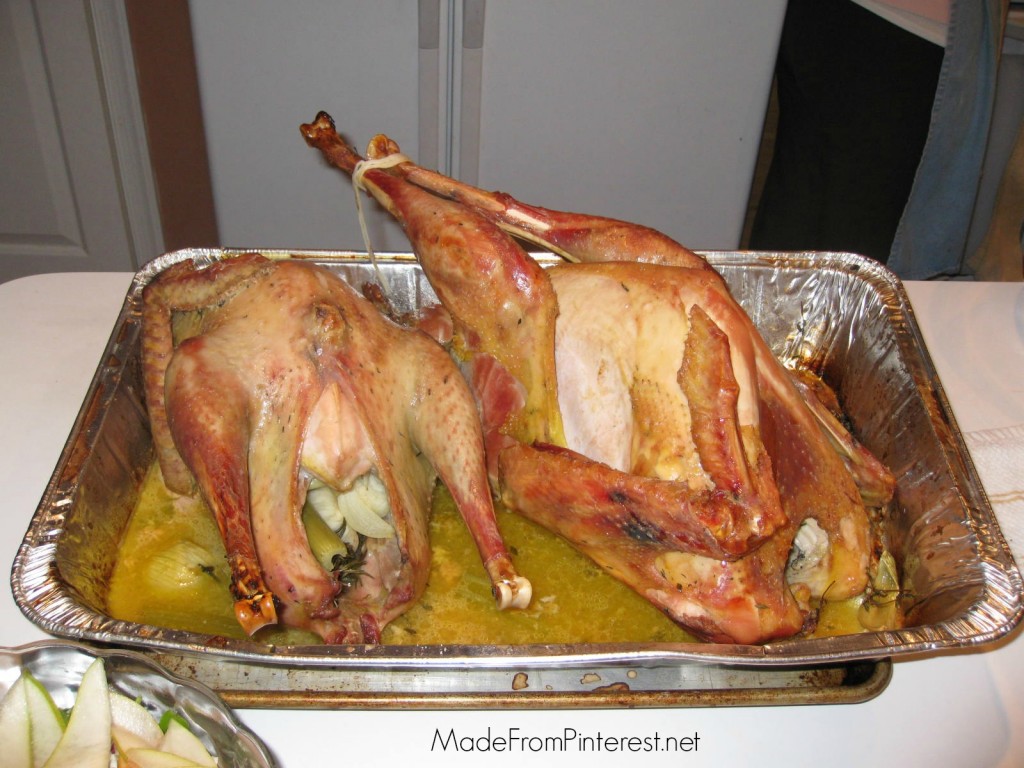 Notice anything strange? They are not in a traditional roasting pan? Not even a 9X13? Take a look at the legs. Notice how lean and long they are? They were so long, no lid would fit over them. I ended up cooking them in foil pans, covering them with foil. But that was not what creates the standout memory! It was that I had to make holes in the foil for the legs, they stuck out so far! Maybe you are thinking these are standard size aluminum pans? Nope, they are the big roasters. Still the legs wouldn't fit. It was the only way we could think of to cook them. It tasted different than a Butterball, but it was a terrific meal full of family and fun. Everything it should be. I will never forget that year and it is one of those memories that gets brought up at family "Remember the time?" type gatherings.
Whether you are making wild or traditional store-bought turkey this year, you will most likely have leftover turkey. There are a lot of casseroles out there for leftover turkey. This Turkey and Wild Rice Casserole is my favorite. I have made it so many times, I have tweaked to our family's version of perfection. It is elegant enough to serve guests. It has a perfect blend of holiday flavor . It can be frozen and baked up later. I have served this at holiday church functions and had to make handouts so everyone could have the recipe, it was so popular. But don't wait for leftover turkey. Chicken works just as well.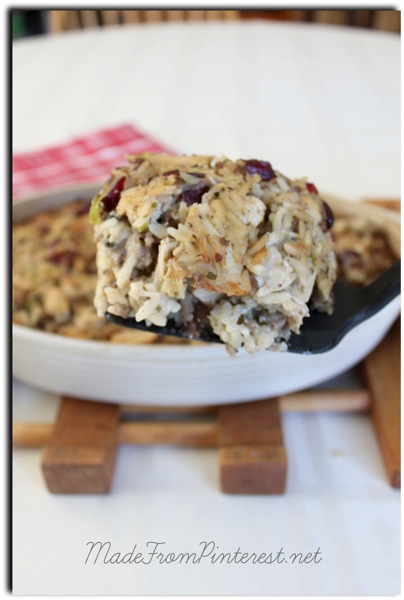 May your legs be long and lean this year, rather than your turkey legs. And may your memories of this year's celebration be filled with joy.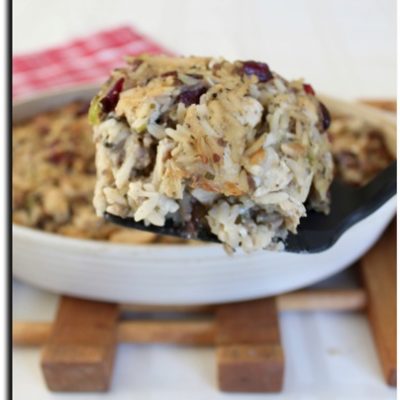 Turkey and Wild Rice Casserole
Ingredients
1 6

ounce

package long grain and wild rice mix

1/2

pound

sausage

I used Jimmy Dean

1

cup

diced fresh mushrooms

1/2

cup

diced celery

2

Tablespoons

reserved sausage drippings

2

Tablespoon

cornstarch

2

cups

milk

2

Tablespoon

Worcestershire sauce

3

cups

chopped cooked turkey

chicken may also be used

1

cup

dried cranberries
Instructions
Follow package directions to prepare rice mix.

In large skillet combine sausage, mushrooms, and celery. Cook over medium heat until browned. Reserve 2 tablespoons sausage drippings, drain the rest of the sausage.

Add cornstarch to drippings in skillet. Stir till there are no lumps. Heat one minute on high stirring constantly. Gradually add milk and Worcestershire sauce. Cook over medium heat stirring constantly until thickened.

Combine rice, sausage mixture, turkey, cranberries and sauce. Spoon mixture into a lightly greased oval baking dish.

Bake, uncovered, at 375 degrees for 40 - 45 minutes.
Notes
May be covered and refrigerated for 2 days or frozen for two weeks. If frozen, thaw before baking.