What does two episodes of Downton Abby have to do with twine candy canes? It is the amount of time it will take you to make this centerpiece! I don't watch much TV except when I am cooking or crafting. And even then, it is not a lot. If you are like me, I just don't have the time. Of course, now I am hooked on Downton Abby and can't wait for season 3 to start in January. Who knows what I will be making when I watch the next episode!
This is one of those DIY crafts that was fun and relaxing to make. I love a craft that can be made without having to "think" to much.
I had these candy cane decorations for years and could never find the right way to display them. I hung on to them thinking someday I will find a use for them. Then all the twine candy canes starting showing up on Pinterest. I had an "aha" moment and knew what I wanted to make. Thanks Kimberly from A Night Owl for the idea and tutorial.
Grab your supplies, find a show to watch and let's start crafting!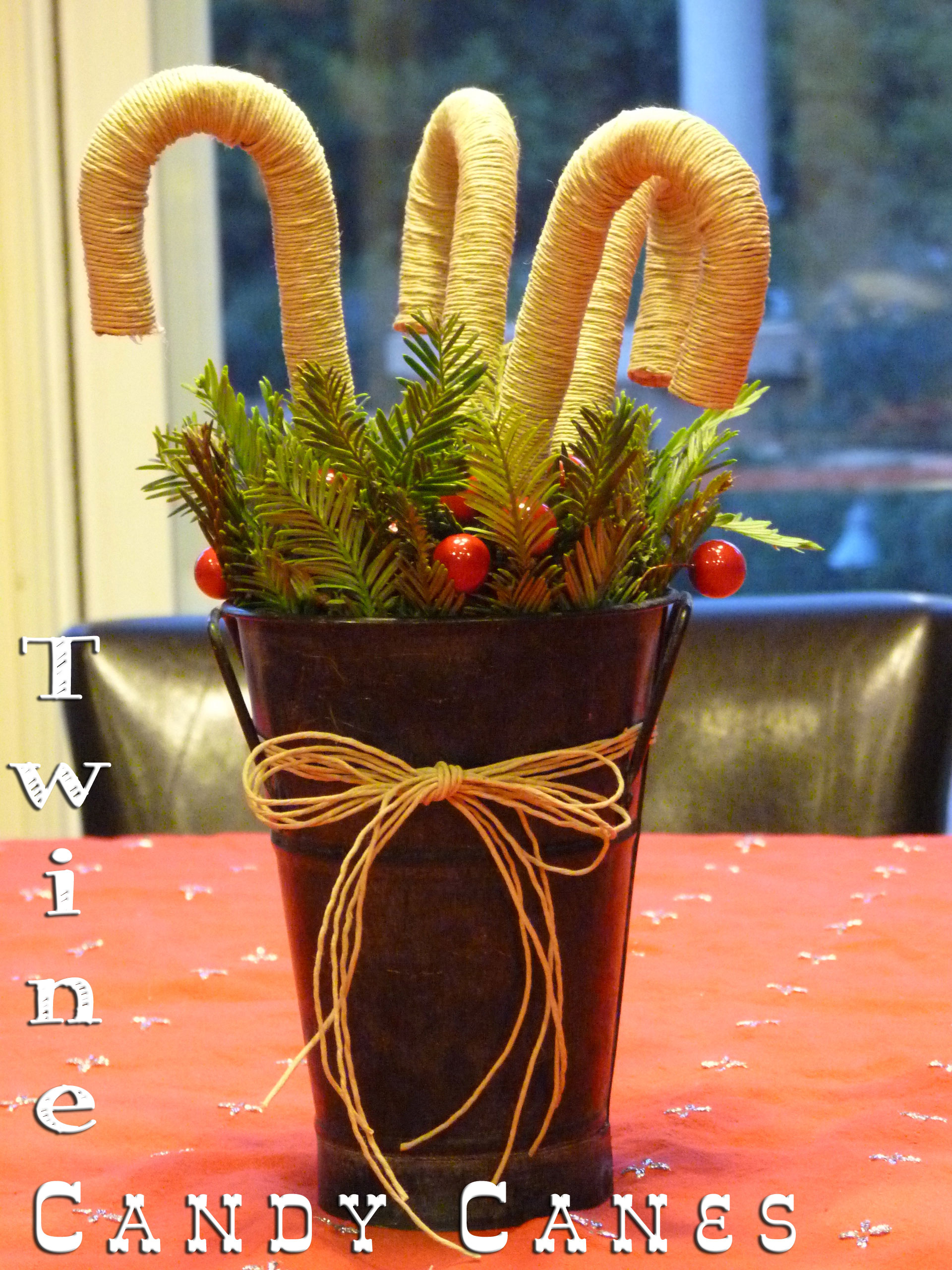 Supplies
The most important thing you need to do is start wrapping the twine around the candy cane at top center curve of your candy candy. To begin glue the twine to the bottom of the candy cane curve.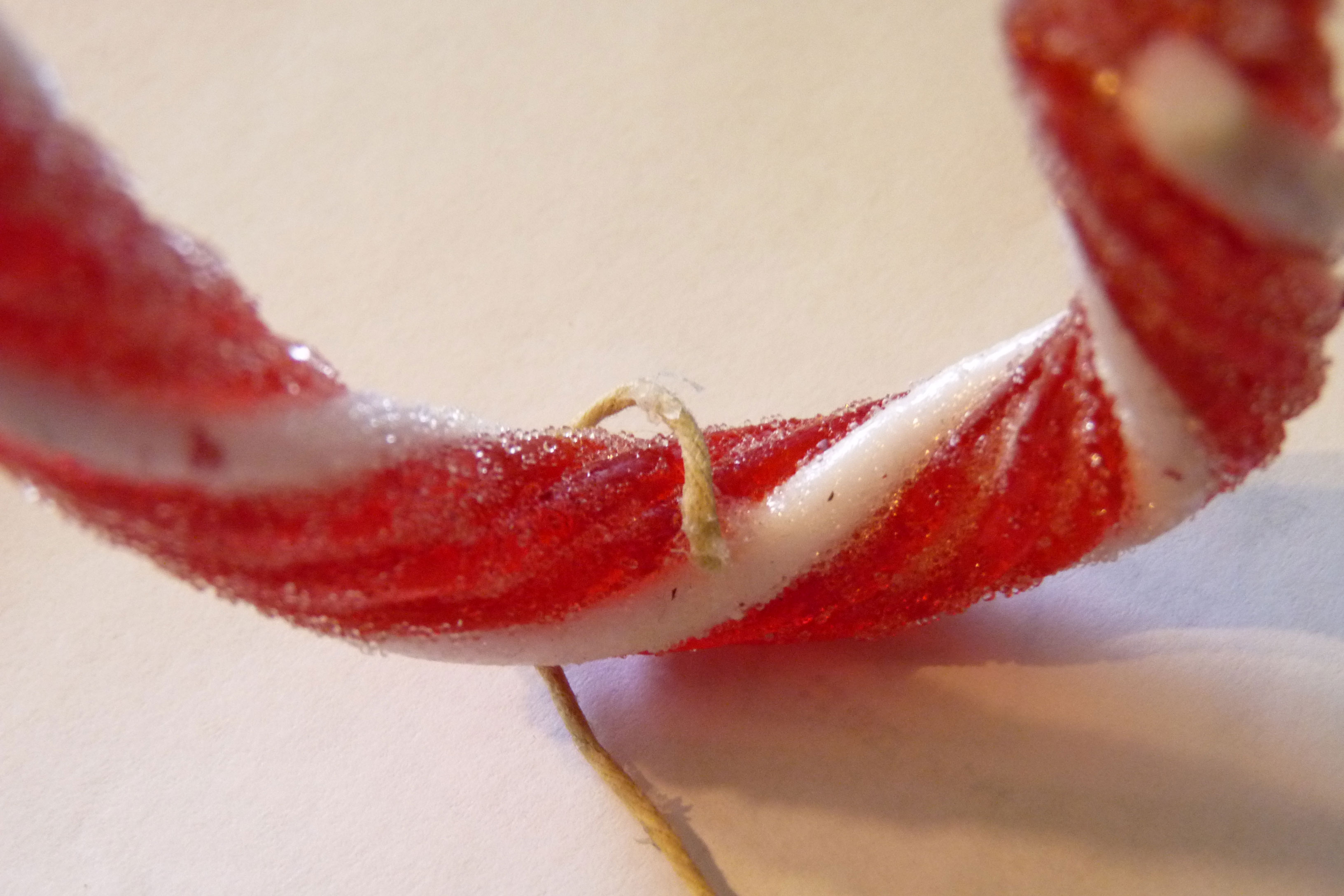 As you start wrapping make sure to "scrunch the twine together tightly" on the bottom of the curve. If you don't your twine will bunch up instead of wrapping nice and even.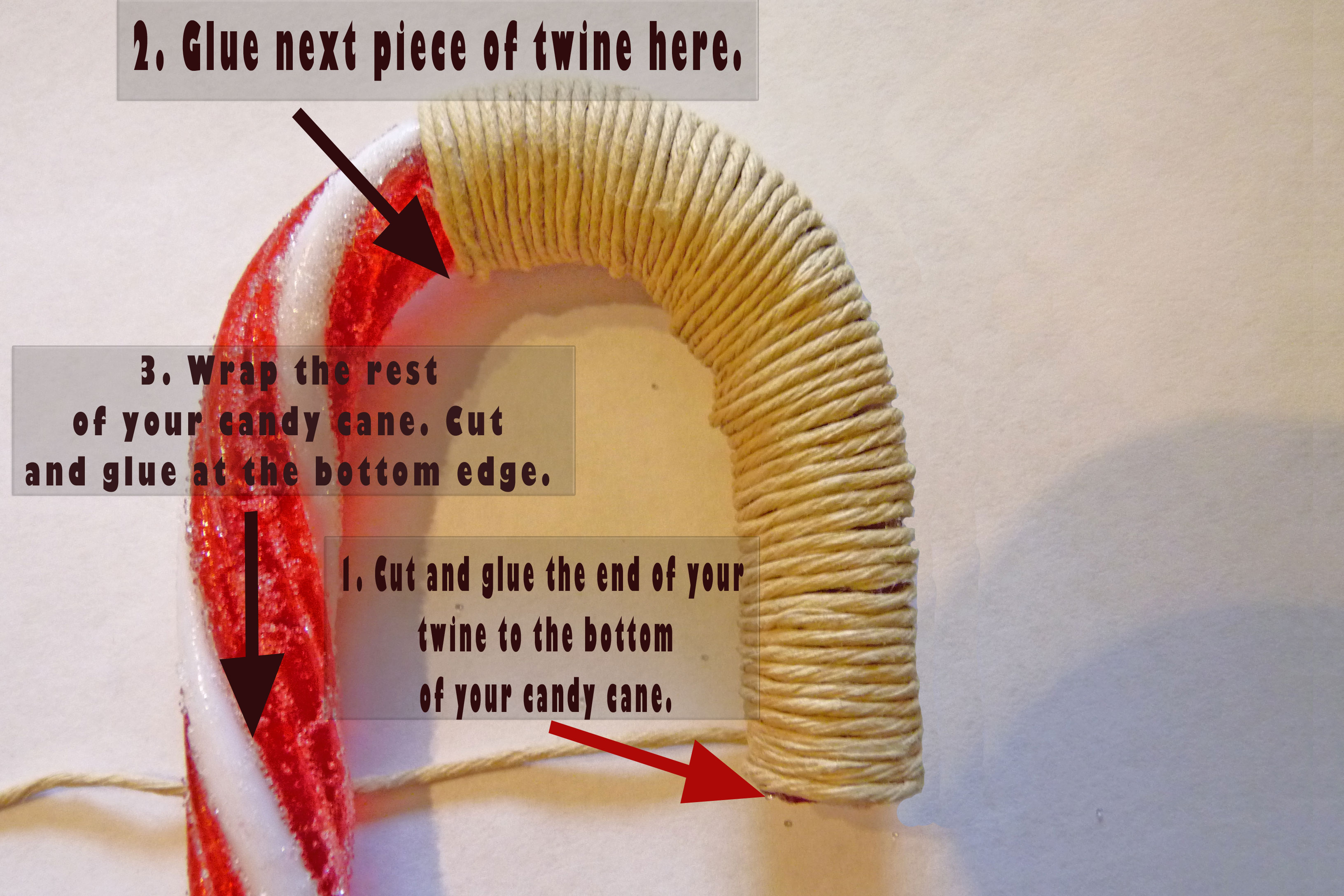 Wrapped candy canes.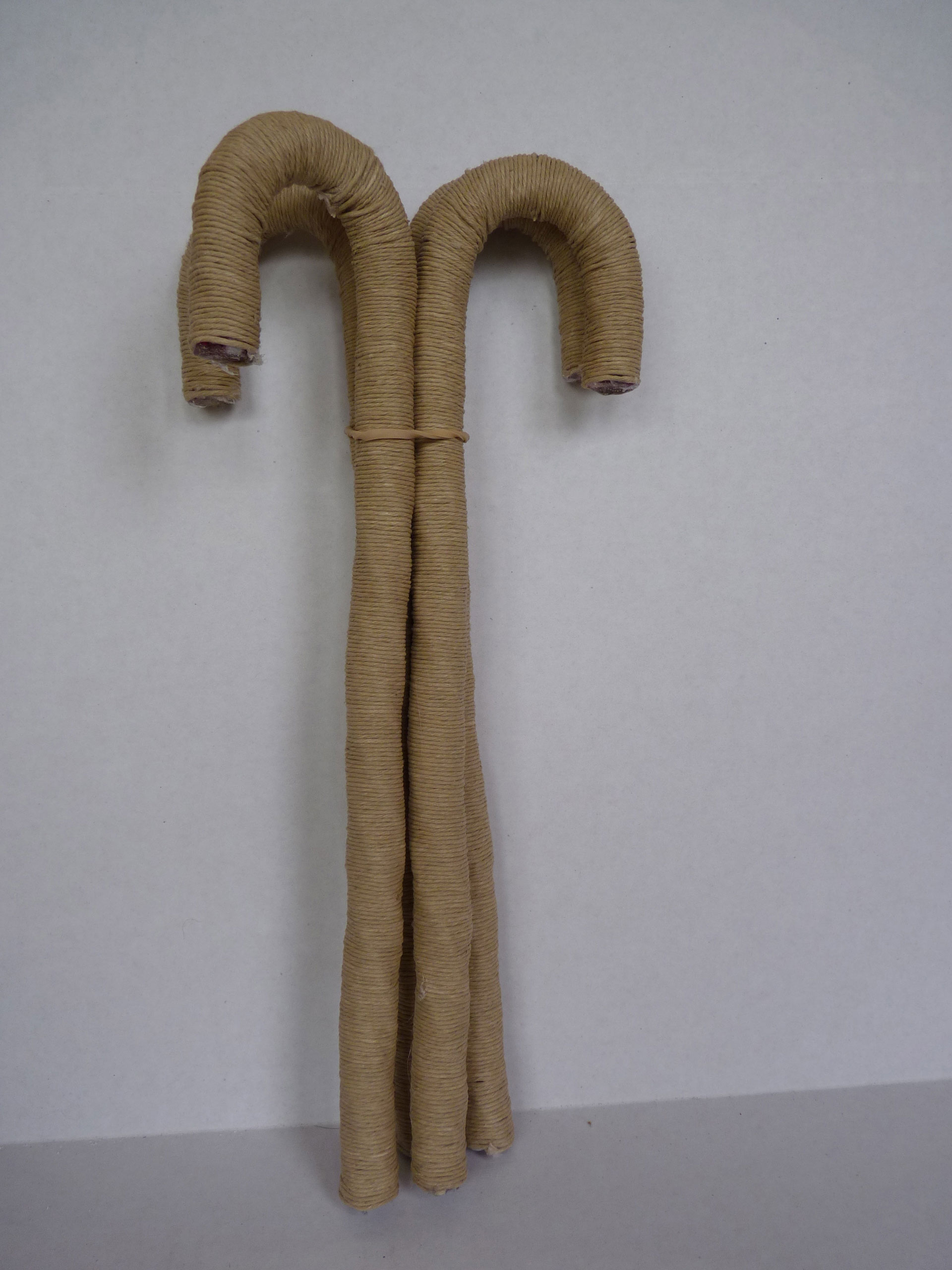 Container and pine clippings.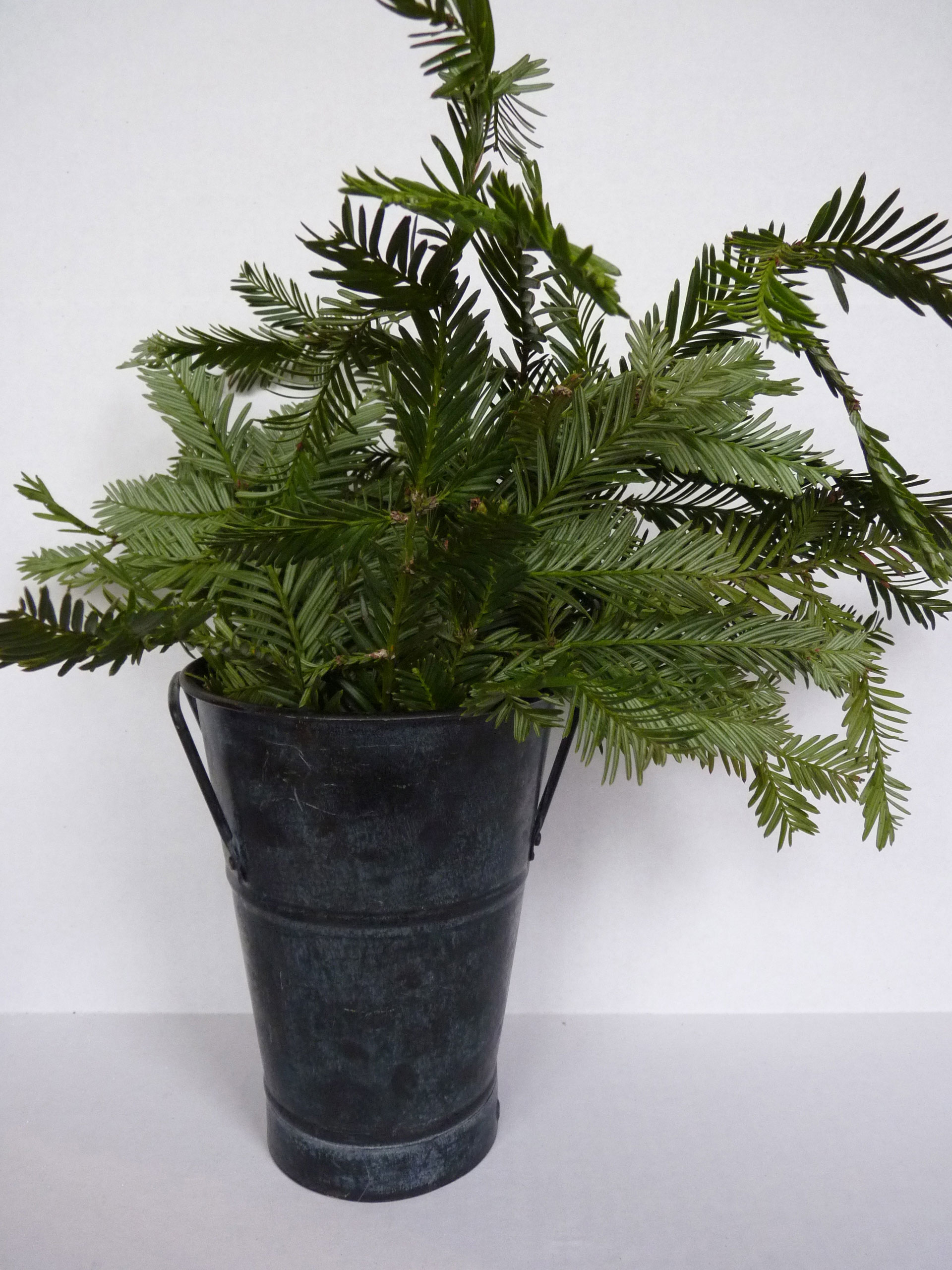 1. Trim the pine clippings. 2. Add your holly berries 3. Arrange twine candy canes. 4. Tie a multi-piece twine bow around your container. Ta-da, you are done!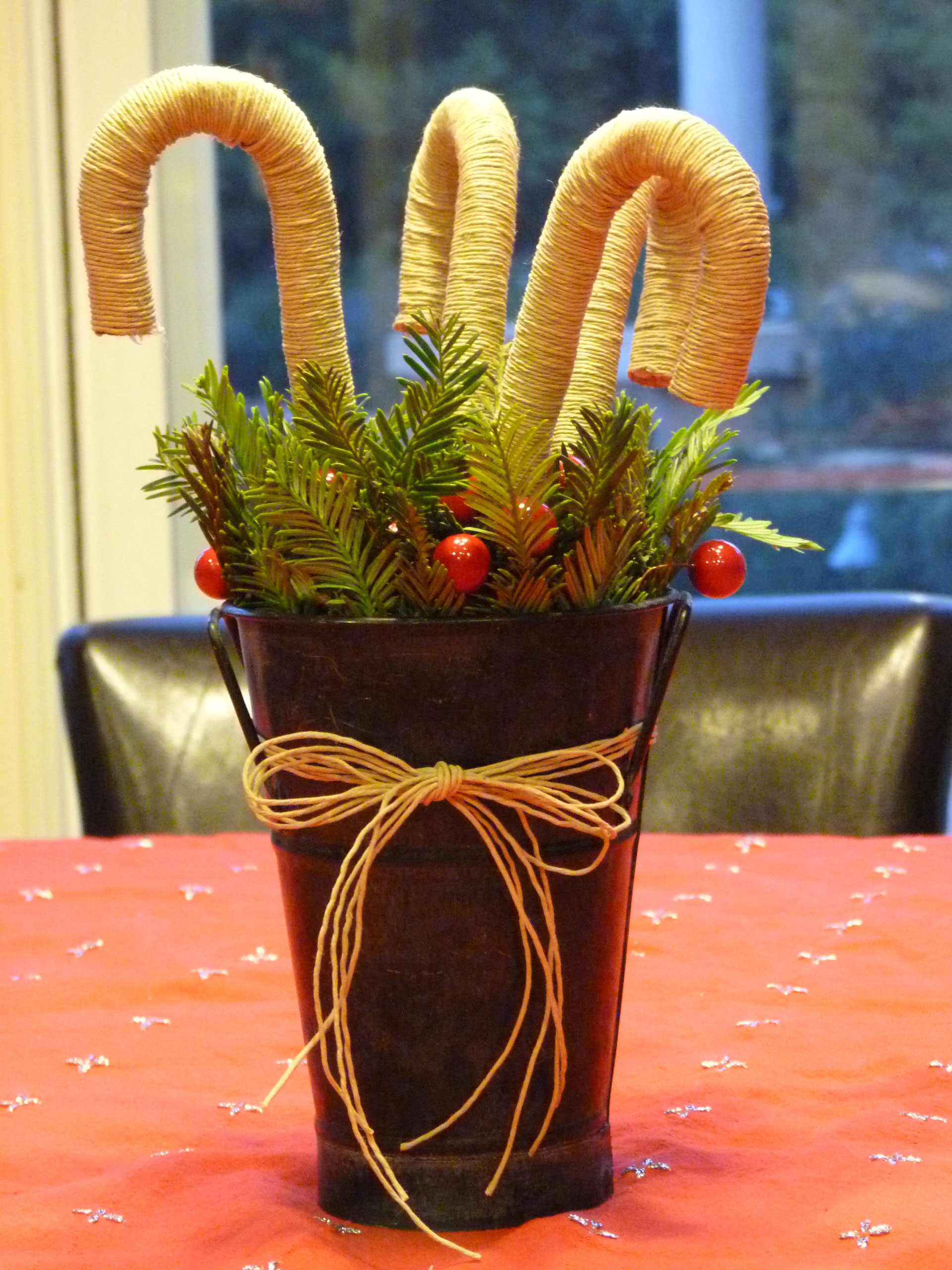 Supplies

Candy Canes – my candy canes measured 12′ high 1/4 thickness

Twine

Pine clippings or any greenery of your choice

Hollyberries

Container

Hot Glue Gun

Ribbon (Optional)

Battery Operated Lights ( Optional)
Cost
Candy Canes – my candy canes measured 12′ high 1/4 thickness – already had these

$ 4.99 Twine – I used a "finer" twine purchased in a big ball from Jo'Ann Crafts

Pine clippings or any greenery of your choice – free from my back yard tree

$1 Hollyberries – Michaels

Container – already had this

Hot glue gun – glue sticks

$1 Ribbon (Optional) Michaels on sale

$3 Battery Operated Lights ( Optional) Walmart
Total Cost $6
This was pretty cheap to make since I already had several items on hand. And it looks beautifuil! Oh yea…..
This pin ROCKS!
We are jolly to be linking with these great sites: DIY Showoff – Artsy Fartsy Momma – Mad in Crafts