We have had a pretty busy summer so far this year, it has been so busy that it took over a month before I heard the words "mom, I'm bored what can we do?" I'm always on the prowl for a new quick, easy and fun activity for my kids. This shaving cream twister game is the perfect soulution!
Lay a twister game somewhere outside, on grass is preferable.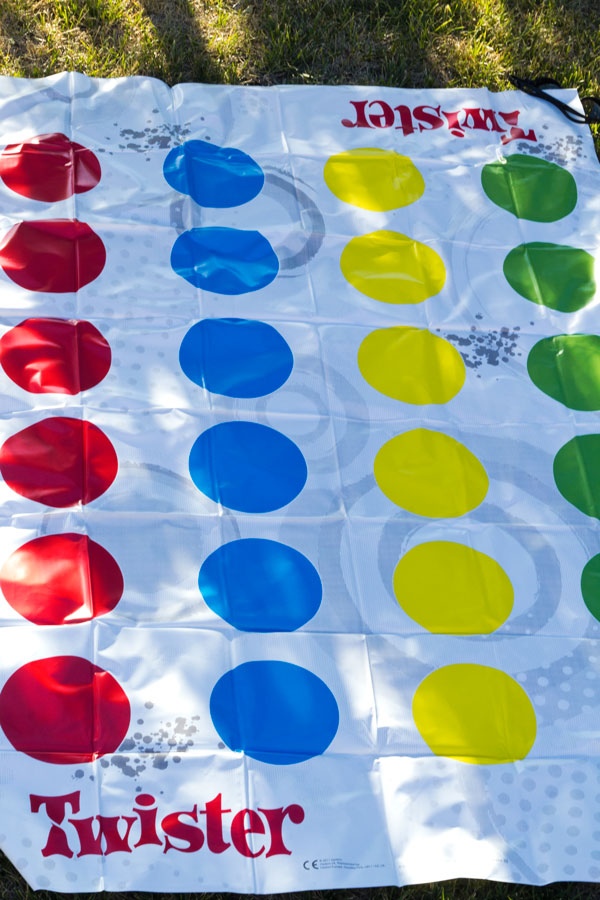 Here is where the game starts to get really fun! You will need about 3 cans of shaving cream and some food coloring. Mix a bowl of green, blue, red and yellow food coloring with the shaving cream.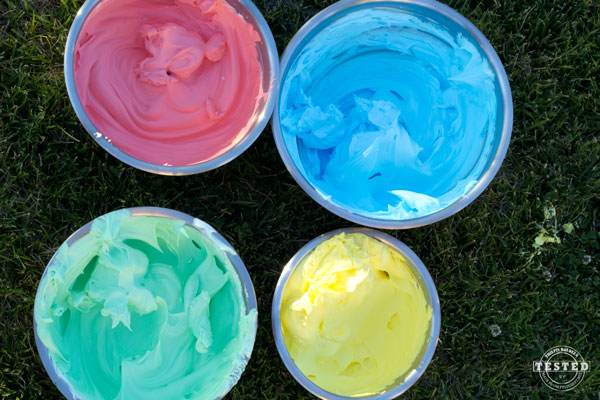 Place a big scoop of blue shaving cream on each of the blue circles, a big scoop of green shaving cream on each green circle, continue doing this until every circle on your twister game has a matching scoop of colored shaving cream on it.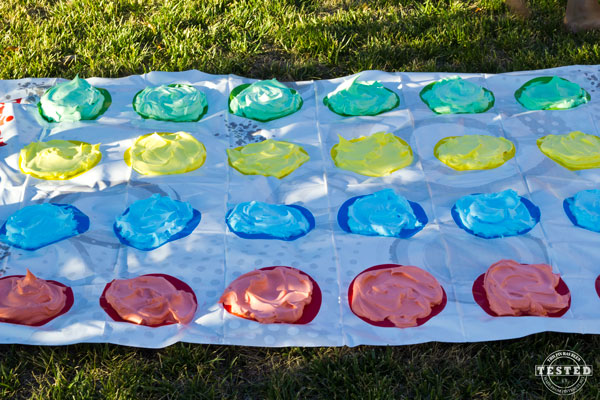 Get your kids in position and start the game.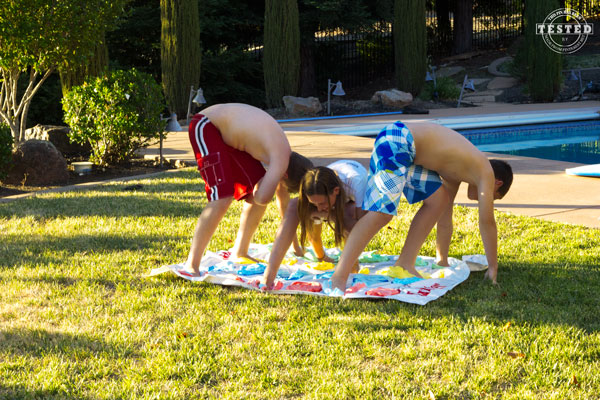 Warning! This is going to make a really big mess, and your kids are going to love every minute of it. What about the clean up? When the final winner was determined and the games were over I literally hosed off my kids, the Twister game mat and my grass. Easy peasy clean up! (Make sure your players wear old clothes because the colored shaving cream is hard to get out, sometimes it will stain clothing depending on the fabric.)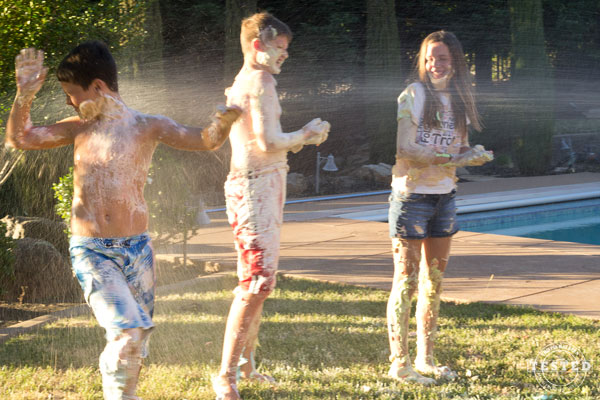 Make sure you have a camera ready take video and/or pictures like these to document your summer fun!
With faces like these I have to say…..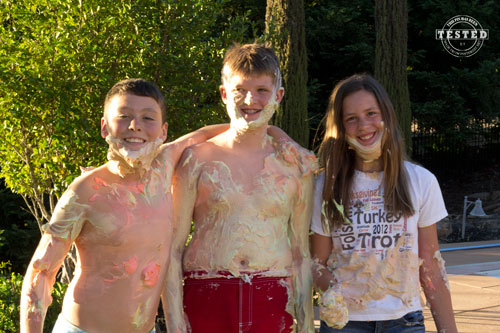 This Shaving Cream Twister game Totally Rocks!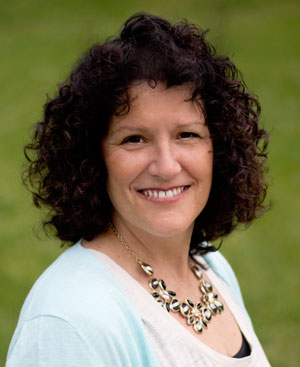 Check out these fun patriotic ideas for Labor Day! Click on the picture to be taken to the post.
We're sharing this post with: