I've got a great recipe for you with these Cheesy Bacon Ranch Tater Tots, but first…a story!
Sometimes I wish that I didn't succumb to the feelings of being so…human. I guess that's the best word for it.
I wish that I could live on a higher plane and always think the best about everyone. However, oftentimes my mind is critical and I unconsciously think about unpleasant things before my conscious desire to always be kind can kick in.
So the other day my hubby and I went to Costco.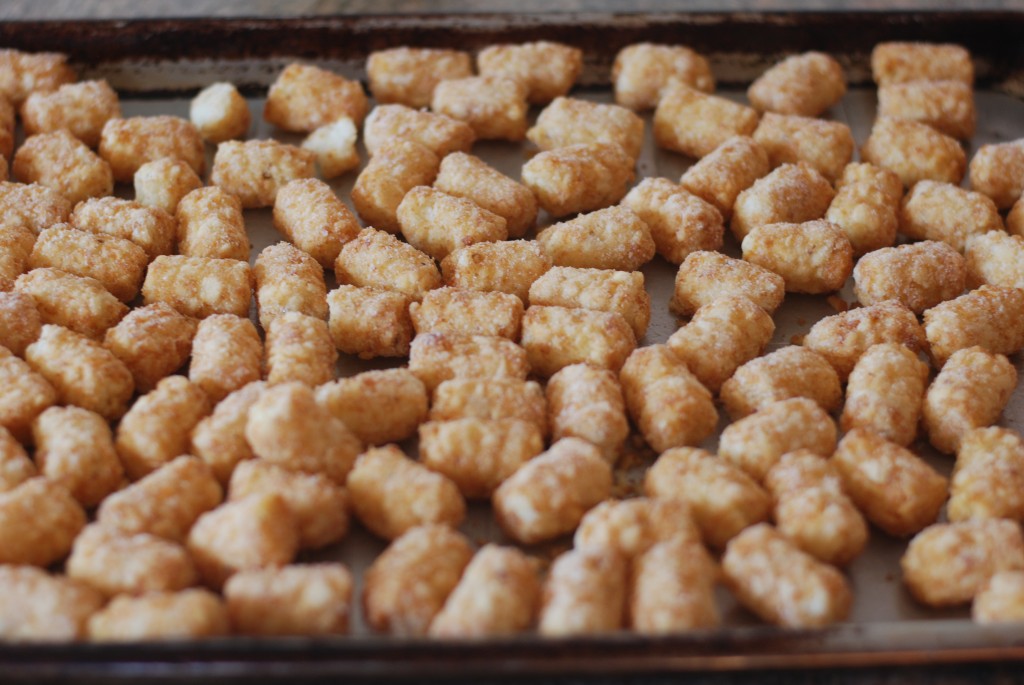 We only needed to get one item.
I know. I know.
Costco really isn't the place to go and get one item, but we were close by and I wanted to get their box of spinach.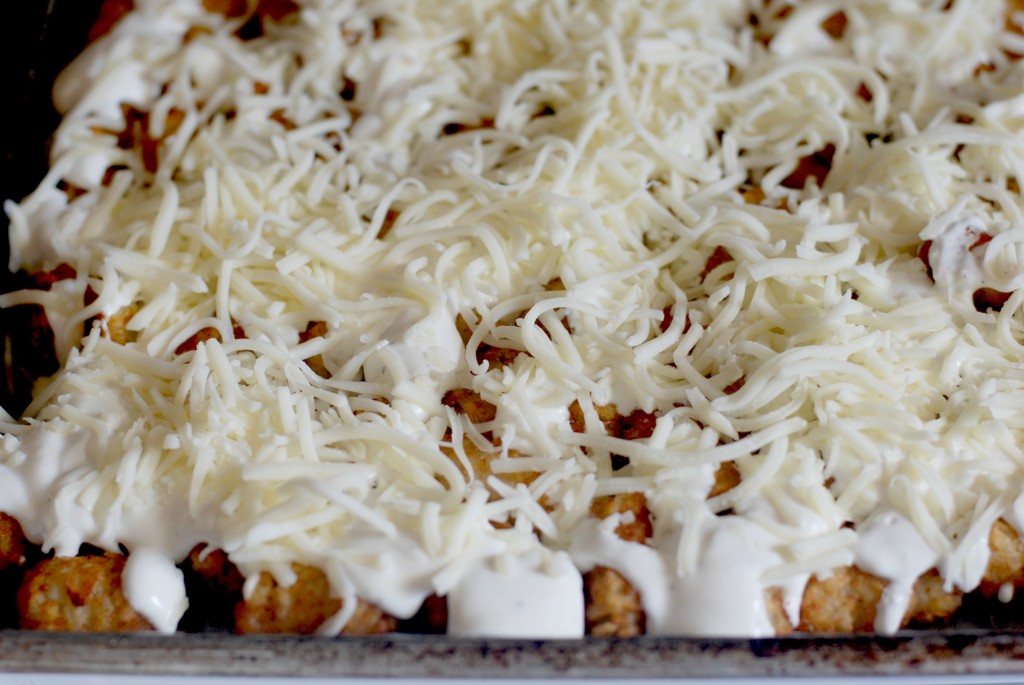 We got our spinach and started towards the exit. It was then that I noticed that the line out the door had like, a bajillion people in it.
Standing on my tippy toes, I tried to find the beginning of the line to see what the hold up was. I could barely see two people that were at front of line walking super slow and they hadn't even gotten to the receipt checker lady yet.
I irritatedly told my husband that there were two people at the front of line that were walking so slow and they were the problem of why the whole population of China was backed up in this Costco line!
Once these two people finally got to the checker, management brought a second checker to help out with the line. It started to go a little more quickly and we got up to our turn much faster than I thought.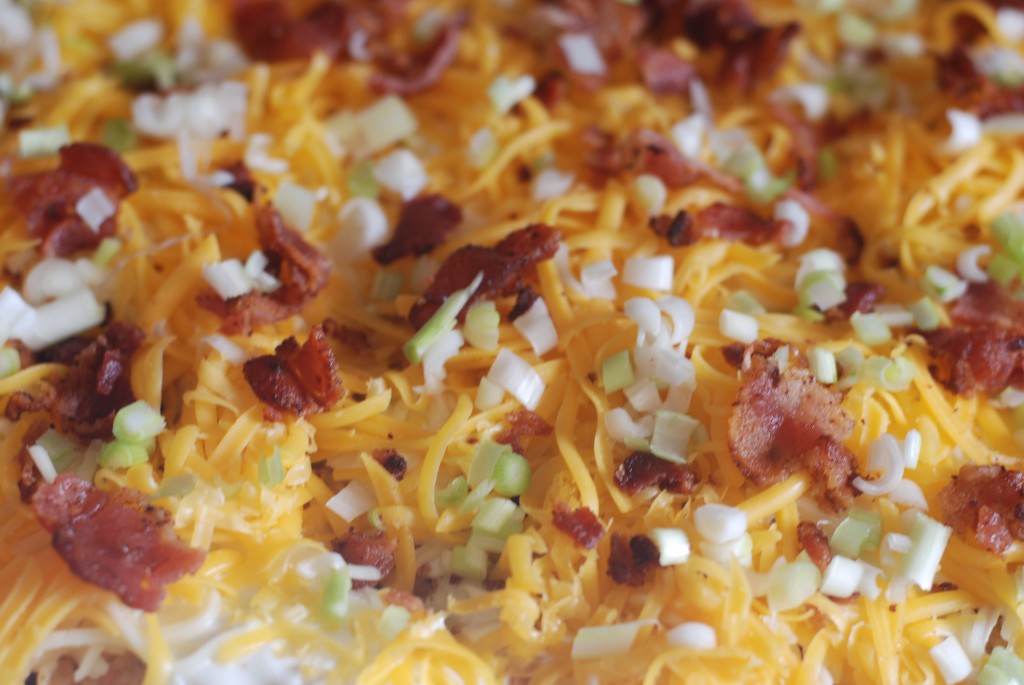 When we got up the front, the two people that originally had held up the line were still there. Really? I thought….how could they possibly still be there?
It then that I saw that it was a middle-aged man helping his elderly father.
His elderly blind father.
With a white cane.
And red tip.
Sigh. I was complaining about a blind person.
I know that I didn't know he was blind before I started complaining but that shouldn't have mattered.
I told my husband that I learned a lesson that day. And that is that I should never judge. I need to work on being more patient and compassionate before I rush to judgement.
When I got home I needed some comfort food to make me feel better.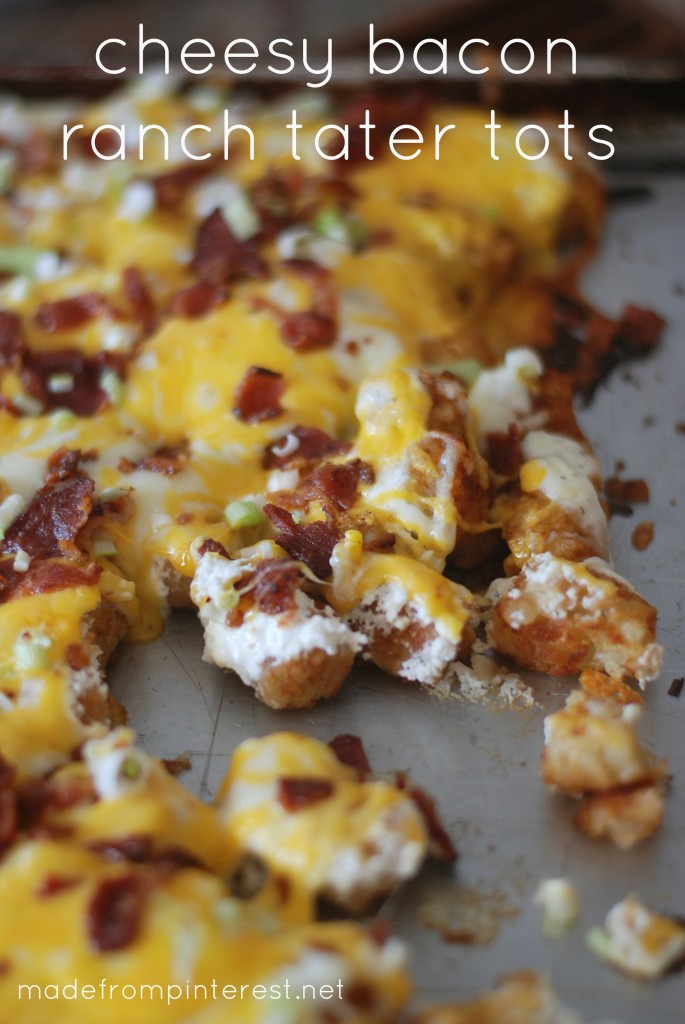 One comfort food for me is potatoes.
And cheese.
Potatoes and cheese
And bacon.
Everything is better with bacon.
So I made these Cheesy Bacon Ranch Tater Tots for dinner that I pinned from Hillbilly's Southern Recipes and they really did the trick. It made me happy to eat them! And no matter how your day went today, having some of these will make you happy too!
And if you eat the whole pan yourself, I promise not to judge.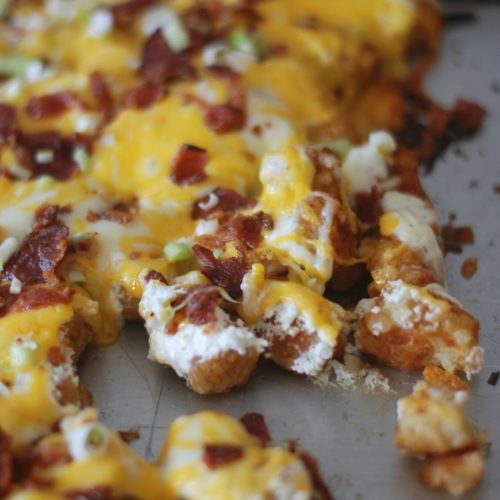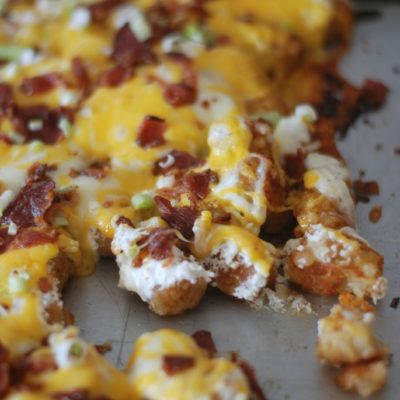 Cheesy Bacon Ranch Tater Tots
Ingredients
1

bag frozen tater tots

1

cup

sour cream

1/2

cup

ranch dressing

1/4

cup

milk

1

cup

Shredded cheddar cheese or more if desired. I desired a little more!

1

cup

shredded mozzarella cheese

1/2

cup

real bacon bits

1/4

cup

green onions

Salt and pepper to taste
Instructions
Cook the tater tots on a cookie sheet per the package instructions.

Mix the sour cream, ranch dressing and milk until well blended.

Drizzle the sour cream ranch mixture over cooked tater tots.

Sprinkle the cheese, bacon bits and green onions all over the top of the tater tots.

Place the cookie sheet back into the oven until the cheese melts and serve immediately.
This Pin Rocks!
We're sharing this post with: