I've used them for spice jars, for holding screws, and for lots of other purposes, but not really for decoration. And why not?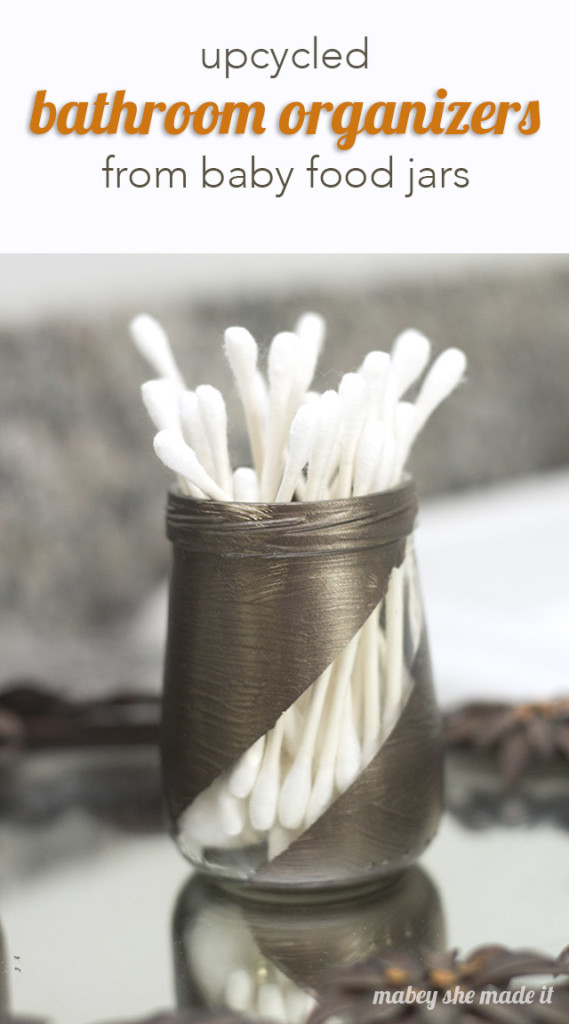 I saw these fun little bud vases made from baby food jars over at Apples and Onions, and I started thinking about what I wanted to do with the multitude of baby food jars I currently go through.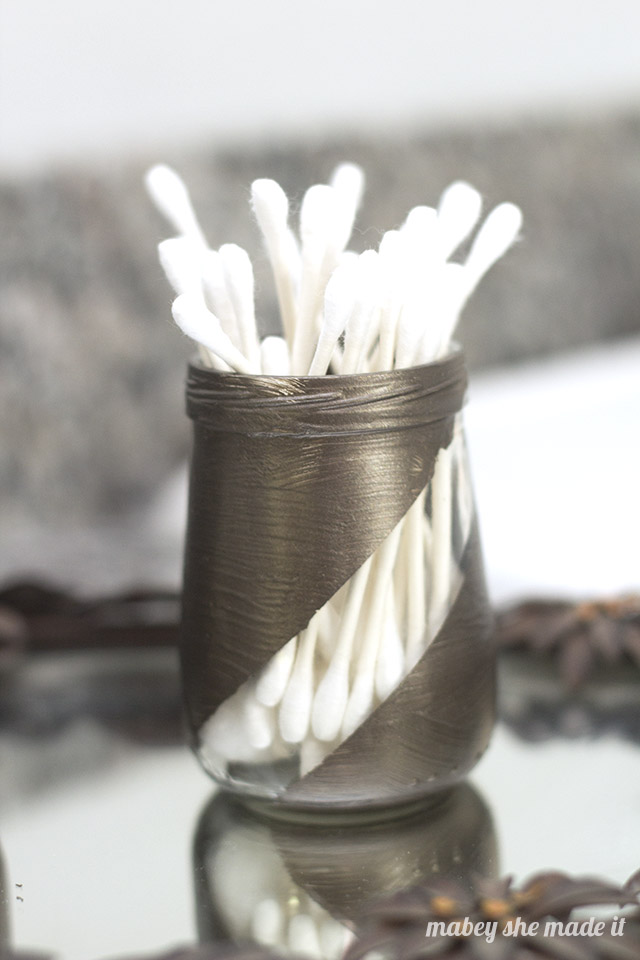 I took the idea and ran with it. I started with these Beechnut baby food jars–I love the shape (and that there's no rim you're trying to scrape food out of when feeding your baby) so I cleaned and de-stickered three.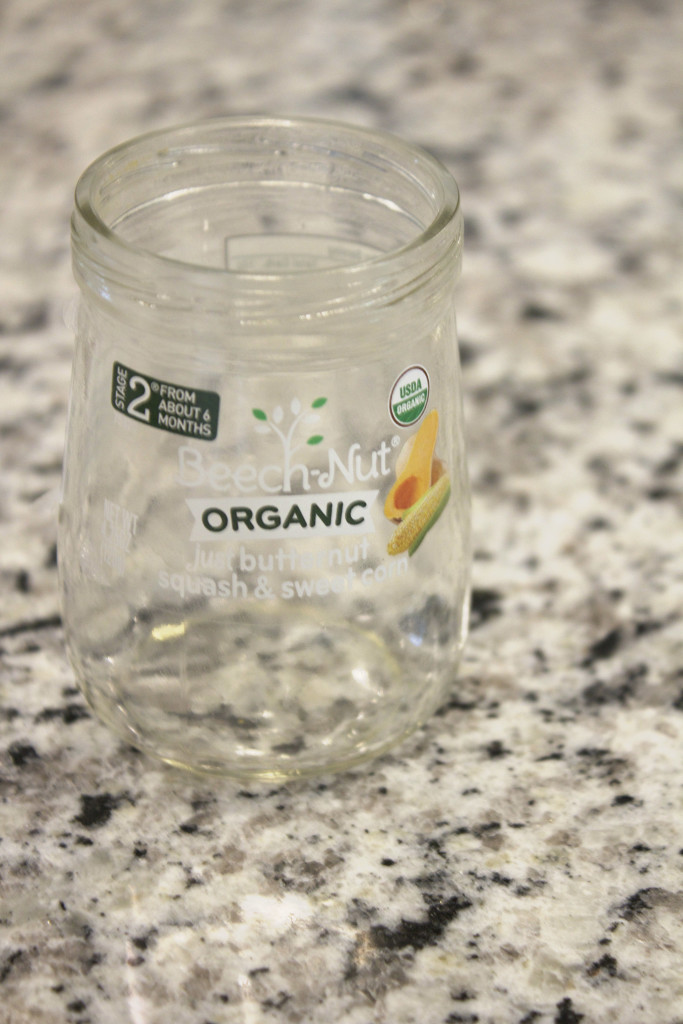 And instead of dipping, I added some washi tape in a spiral, and painted around the tape. Super simple.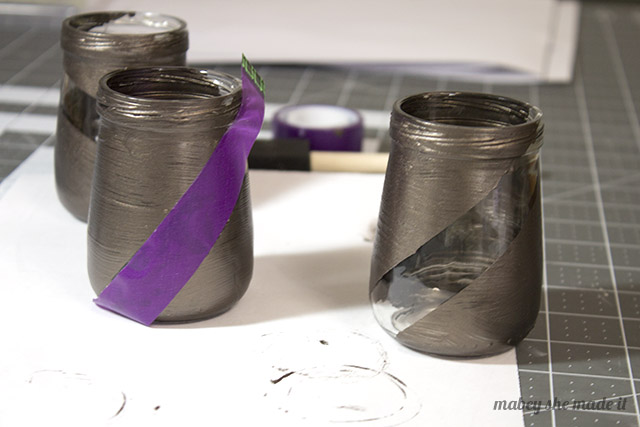 Then the only thing left was to fill them! Since I'm using mine in the bathroom, I put in some cotton swabs, cotton balls, and a few tools we use often. Set them on a cute little mirror tray, and that's it!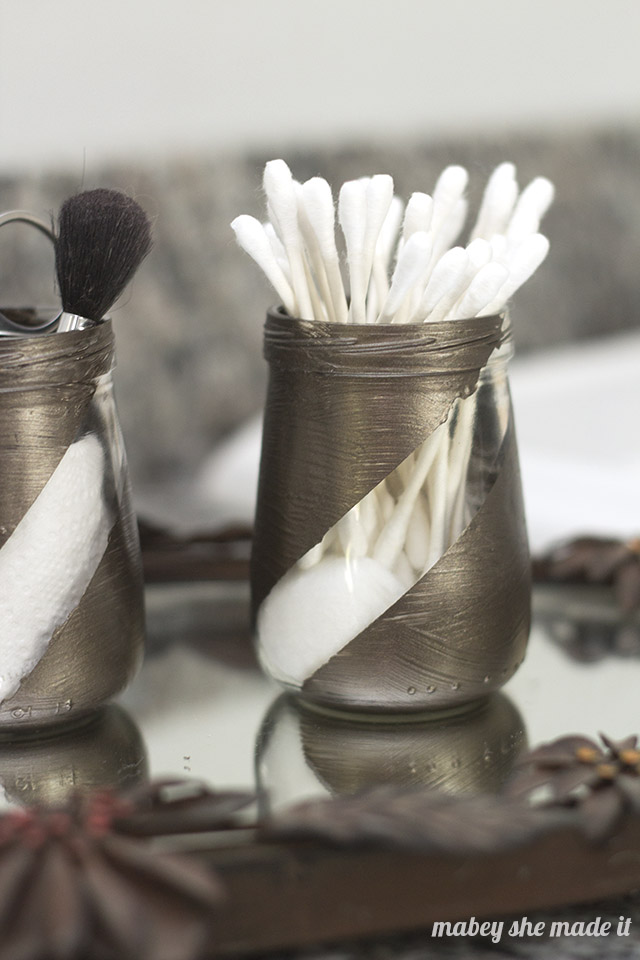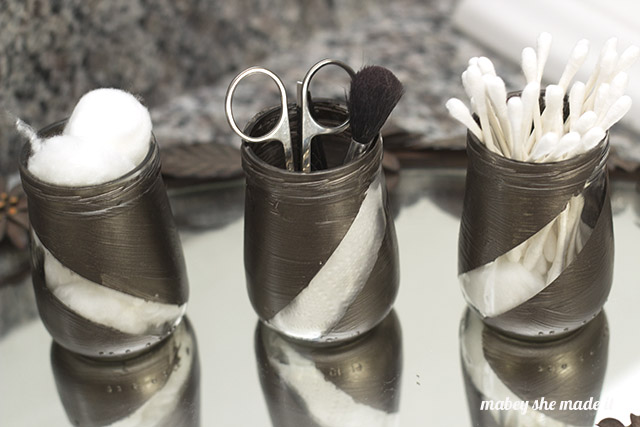 What would you make from baby food jars?
And don't forget to come over to Mabey She Made It for more fun ideas like these: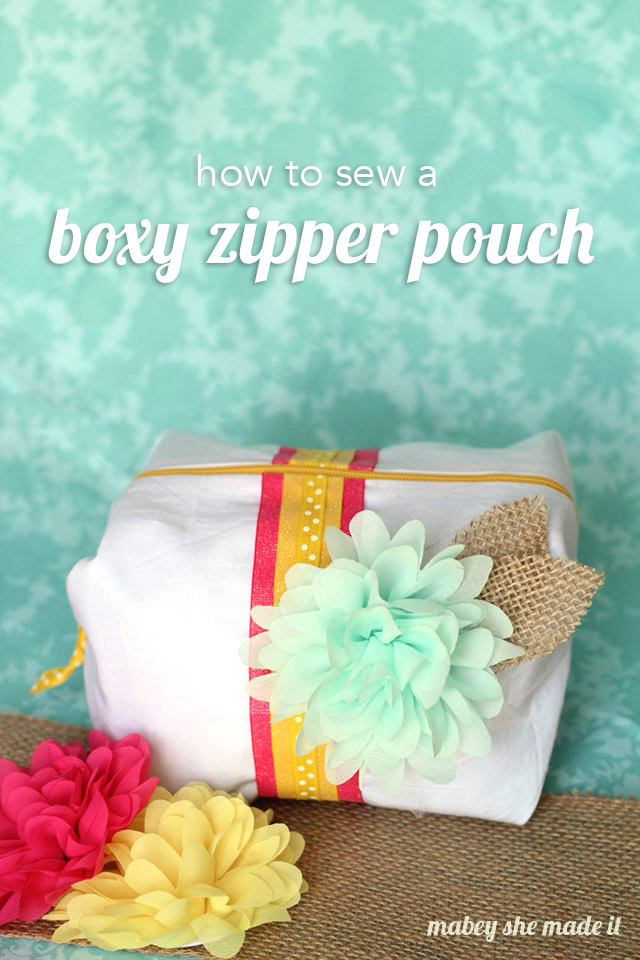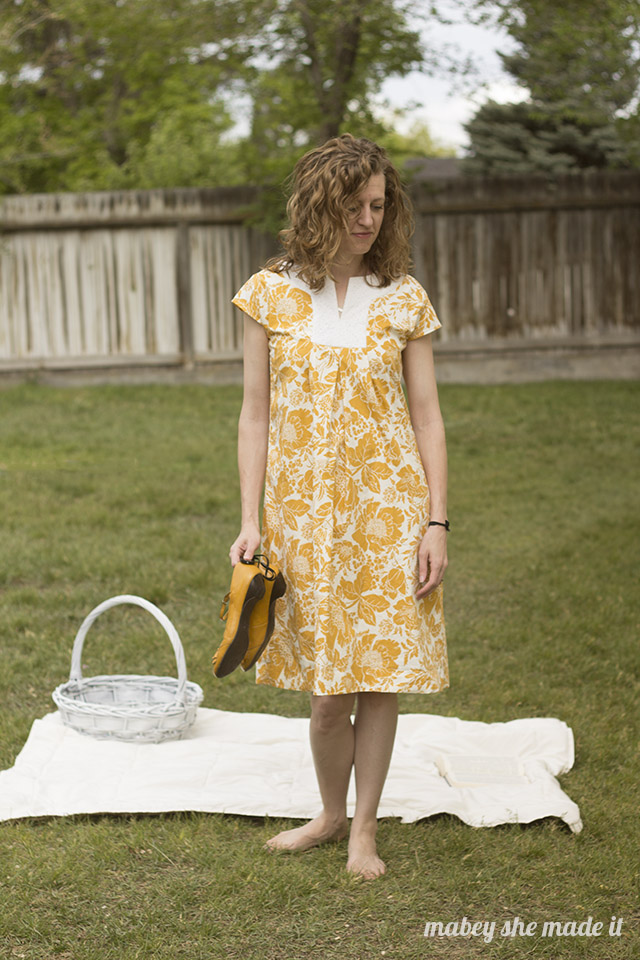 Elements of the Perfect Sundress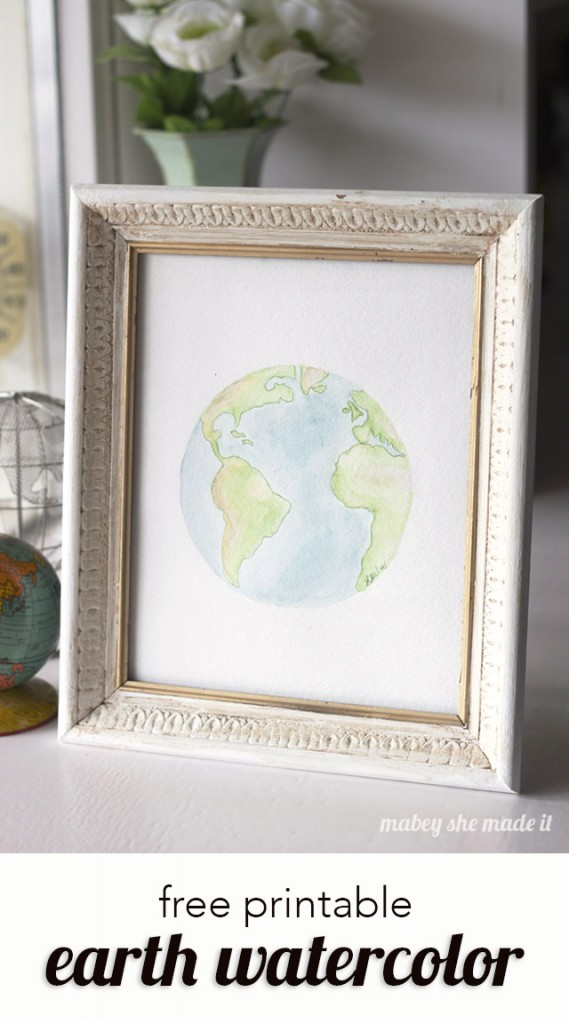 This awesome post has been shared with Homestories A to Z and Whipperberry.