Want to know what people LOVE to see on social media? See photos above. And below. A few of my favorite cinnamon rolls are Mel's Kitchen Cinnamon Rolls, Cutler's Cinnamon Rolls, and Pioneer Woman's Cinnamon Roll . My latest cinnamon roll testing was this recipe for World's Best Cinnamon Rolls.
Which begs the question…Are they the World's Best??
I Pinned this recipe while drooling over pages of cinnamon roll photos on Instagram one evening. The author of this recipe is Carrian, from Oh, Sweet Basil. Carrian worked on this recipe for SIX YEARS before posting it on her blog. Wow. That's a serious obsession with perfecting the cinnamon roll!
If you're looking for a quick recipe, this is not going to be a good fit. But if you've got several hours at home, and have time to tend a batch of rolls (while doing laundry, cleaning bathrooms, etc), this recipe will not let you down! It is one of the best recipes I have tried.
Maybe even the World's Best 🙂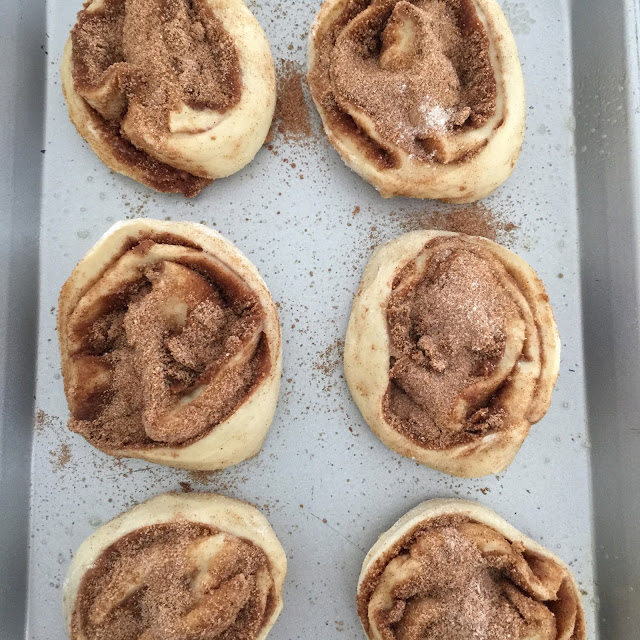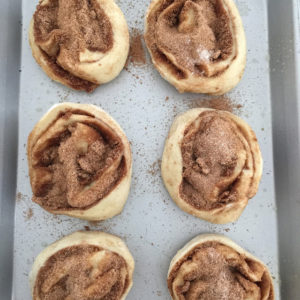 World's Best Cinnamon Rolls
The World's Best Cinnamon World's will be a family favorite for years to come!
Ingredients
Dough:

1

cup

warm water

½

cup

heavy cream *may substitute whole milk*

4½

teaspoons

instant yeast

1

cup

plus 2 teaspoons sugar

divided

½

cup

buttermilk

at room temperature

2

teaspoons

fine grain sea salt salt

2

large eggs

lightly whisked

⅓

cup

canola oil

⅓

cup

melted butter

7-8

cups

all purpose flour

2

dime sized circles

NO MORE Soy Lecithin

Filling:

12

tablespoons

softened butter

unsalted

2

cups

plus 2 tablespoons packed light brown sugar

½

cup

white sugar

5

tablespoons

cinnamon

4

tablespoons

cornstarch

Frosting:

4

oz.

cream cheese

at room temperature

4

tablespoons

softened butter

unsalted

1½

teaspoon

vanilla extract

1½

tablespoon

corn syrup

light Karo syrup

2- 2½

cups

powdered sugar
Instructions
In a glass measuring cup, add the water and cream. Heat in the microwave until warm, about 30 seconds to 1 minute. Make sure it's warm and not hot. Add the yeast and 2 teaspoons of sugar. Allow to foam for 5-10 minutes. In another measuring cup, add the buttermilk and warm as well. Making sure it's lukewarm, add it to the yeast mixture.

In another measuring cup, add the remaining sugar, salt, oil, butter and eggs, whisking to combine. Add to the yeast mixture in a standing mixer. Stir with a dough hook to combine. Add the flour over the top and the soy lecithin. Mix until the dough begins to form a ball then mix for 3 minutes, adding an additional ¼ cup flour if you were too light handed with the first measurement and it needs more. I never do, but everyone measures differently. Remove the dough hook and place a towel over the bowl to rise for 1-2 hours in a warm spot.

Very lightly flour the counter and roll the dough into a large, even rectangle. Spread the soft butter all the way to the edges.

In a small bowl, mix the brown sugar, sugar and cinnamon with the corn starch. Sprinkle liberally over the butter, all the way to the edges. Roll into a tight log and using floss, slice the rolls by sliding it under the dough, bring it up and make an "x", pull it tight to cut through and set it in the lightly greased cookie sheet.

Repeat until all of the rolls are in the pan and then drape with a towel to rise for 1-2 hours.

Heat the oven to 350 degrees and bake for 20-22 minutes, watching the tops because as soon as they are golden the rolls are done and you DO NOT want to over bake. Remove from the oven, cool for 2 minutes and top with frosting while hot. Sneak into another room to enjoy one all alone before the husband and kids find you.

Frosting: Whip the cream cheese and butter together until softened. Add the corn syrup (Karo syrup) and vanilla . Slowly beat in the powdered sugar until desired consistency.
If you enjoyed this recipe you might also like these other recipes from A Bountiful Kitchen .
Cranberry Avocado Salad with Sweet White Balsamic Vinaigrette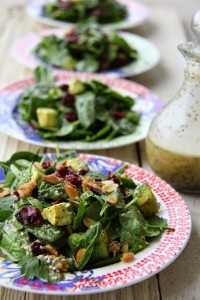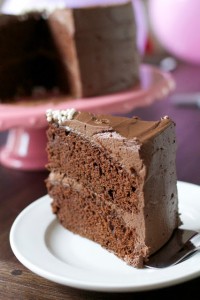 This awesome post has been shared with Homestories A to Z and Whipperberry.