Turn regular sugar cookies into a special holiday treat with these Valentine Sugar Wafer Cookies!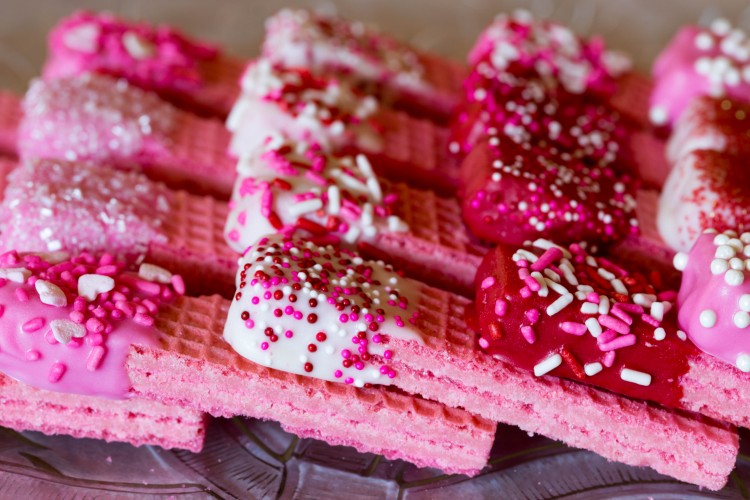 I remember when I used to visit my paternal grandmother that she would ask me to read to her. We would take a book that I was interested in and I would read out loud to her. We would sit on her bed and she would lean back and close her eyes and just listen and listen. She would compliment me and tell me what a talent that I had in reading and I remember feeling SO special.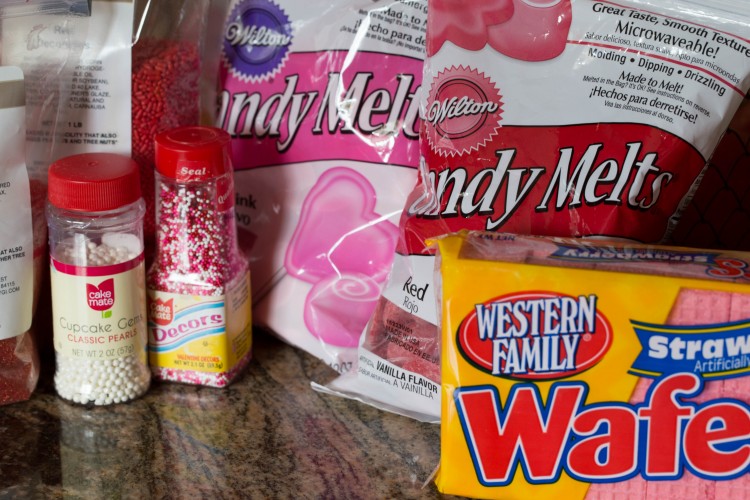 I have many, many other memories of doing things with my Granny Ola that I love but none of them were major events which taught me that it really doesn't take much to be a wonderful grandma. My grandkids love doing ANYTHING with Grammy even though it might be the smallest or the easiest thing to do.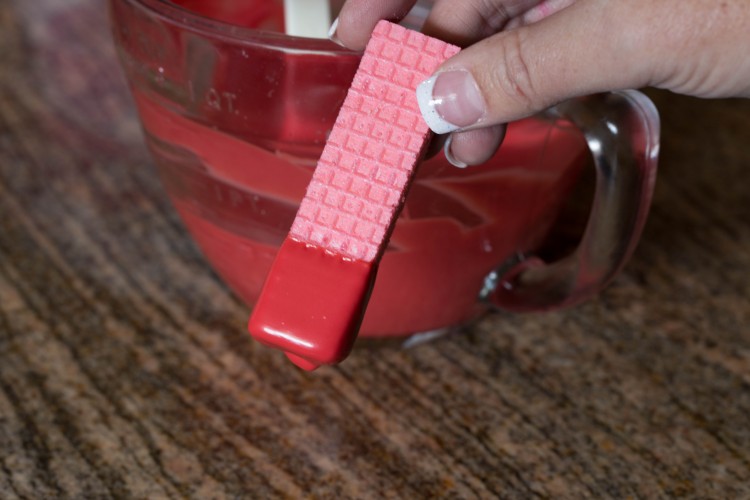 These Valentine Sugar Wafer Cookies are super quick and easy to make but it turns these ordinary cookies into a special Valentine's treat. Your grandchildren will think that you went to a ton of work to make these special just for them. And they will be right except for the ton of work part!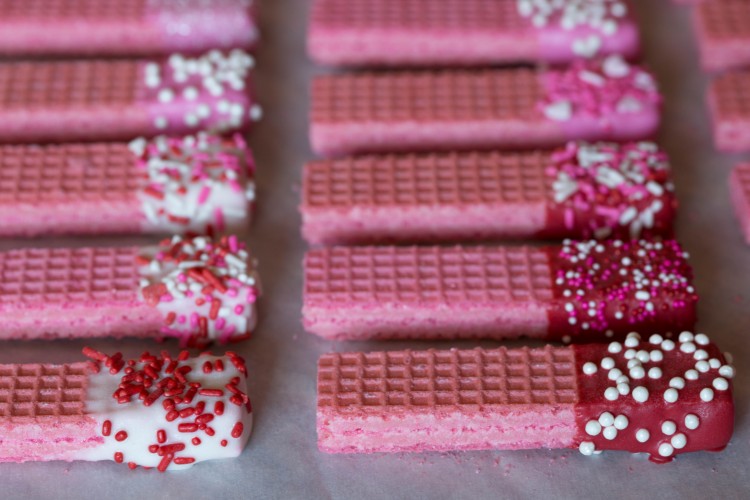 More than remembering making these cookies with you, they will remember the special feeling as you spend precious time with them. I promise that they will remember how you make them feel long after the cookies are gone.
But the cookies are still great fun so let's get to the instructions!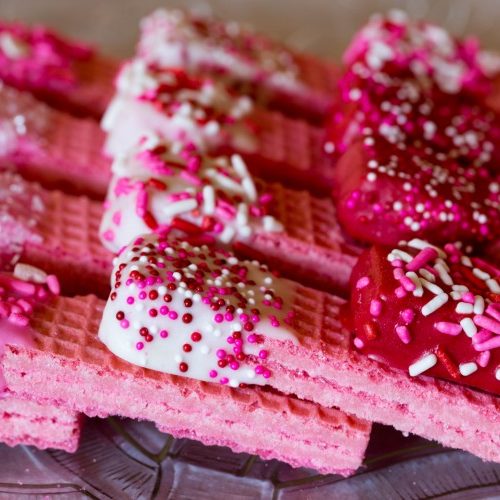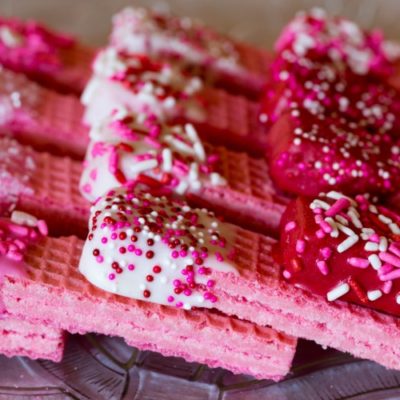 Valentine Sugar Wafer Cookies
Ingredients
Candy Melts in your desired colors. I used white

pink and red.

Pink Sugar Wafer Cookies

Sprinkles of your choice
Instructions
In a microwave bowl, melt the Candy Melts per the instructions on the bag. Make sure your bowl is not shallow so that it is deep enough to dunk the cookies.

Dunk one end of the sugar wafer cookie into the melted chocolate and then immediately sprinkle with your sprinkles. I sprinkled mine on the top and both the sides but not the bottom so they would lay flat.

Place the dipped and sprinkled cookies onto some parchment paper or some aluminum foil.

Cool completely before devouring!
Have fun being a Grandma today!