My hubby and I have had an…interesting weekend.
On Saturday night we attended a Demolition Derby for the first time in our lives. It was our son's birthday and the derby was his birthday present and he invited us to come with him and his sweet wife. Wow! We had no clue how much fun those things were! There was plenty of crashing and bashing and one car even got tipped upside down.
As we drove up to try and park for this event, we pulled in to a parking lot and an attendant walked up to talk to Bruce. Bruce asked if this was the parking lot for the Demolition Derby. The attendant said "yes" but this was the parking lot for handicapped parking and senior citizen parking of which the attendant said he was sure that Bruce qualified for. I burst out laughing which probably didn't help soothe Bruce's ego.
It's no secret that Bruce and I are grandparents but we sure feel like young grandparents. How old do you have to be to be considered old?
Apparently as old as we are since we qualified for senior parking.
Bruce laughed and said that he wasn't sure which one the attendant was talking about. Did he qualify for handicapped parking or the senior parking? haha
With his salt (and hardly any pepper left) hair, I'm pretty sure it's the senior…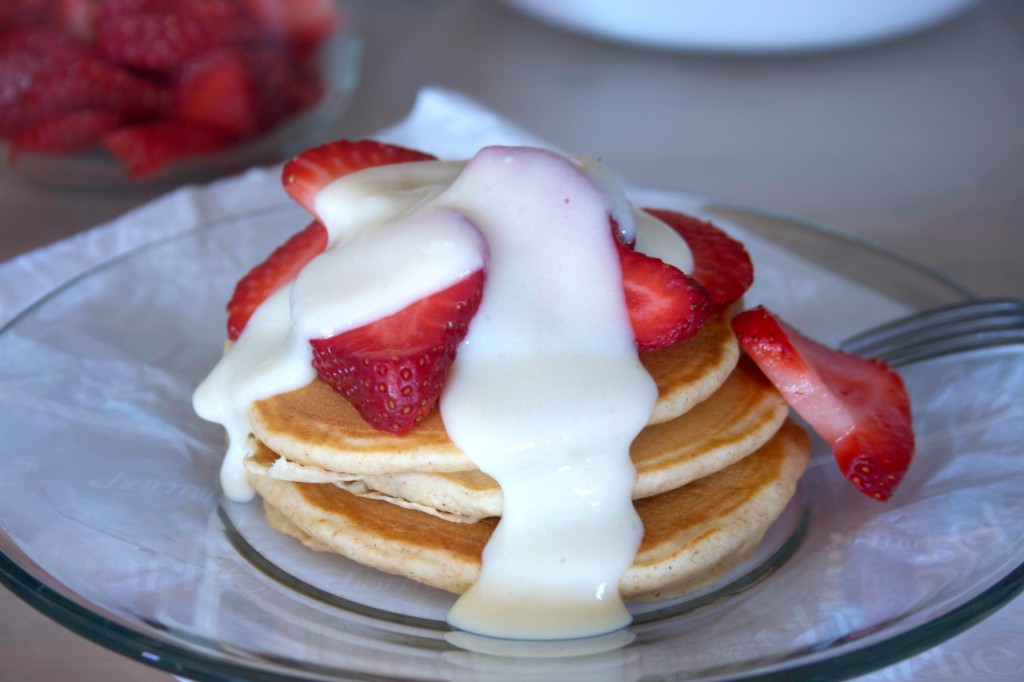 Adding insult to injury, my birthday is in two days and I will be…gulp….55.
Yep, old enough to officially order off the Denny's Senior Menu.
Chicken Fried Steak, here I come.
Well, no matter how old you are, both young and old will LOVE this Vanilla Pudding Sauce that I pinned from Creations by Kara. Sweet and creamy, it is delicious on fruit and especially on pancakes and waffles. It is our new favorite alternative to maple syrup!
So put on your reading glasses and take a look at this recipe!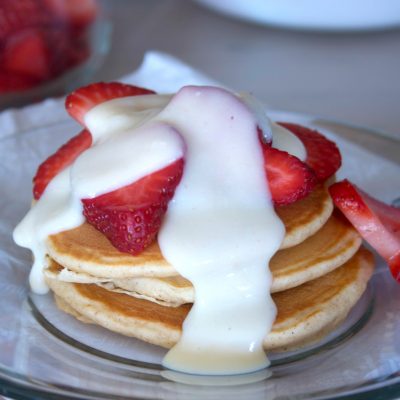 Vanilla Pudding Sauce
Ingredients
2

TBL cornstarch

1/3

cup

sugar

1/8

tsp

salt

2

cups

milk

2

beaten egg yolks

1

TBL butter

2

tsp

vanilla
Instructions
In a medium saucepan, mix cornstarch, sugar, and salt. In a separate bowl, whisk together milk and egg thoroughly and then gradually stir into your saucepan.

Over medium heat, cook until mixture comes to a boil, stirring constantly.

Let the mixture heat up slowly. If you decide to turn up the heat to get this to boil faster, you will end up with a scrambled egg mixture!

Boil for 1 minute while still stirring constantly. Remove from heat. Stir in butter and vanilla. We usually serve warm but you can also serve chilled.

Enjoy!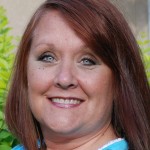 Check out these other great breakfast ideas!
Buttermilk Blueberry Breakfast Cake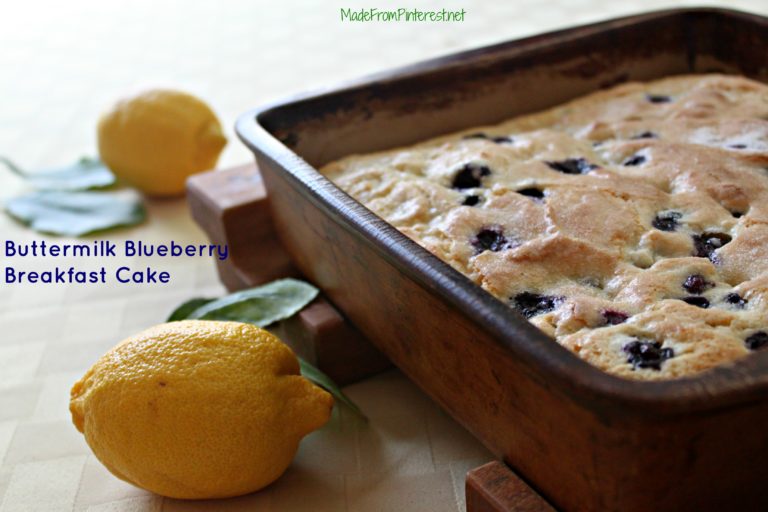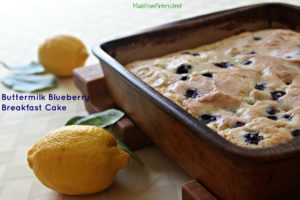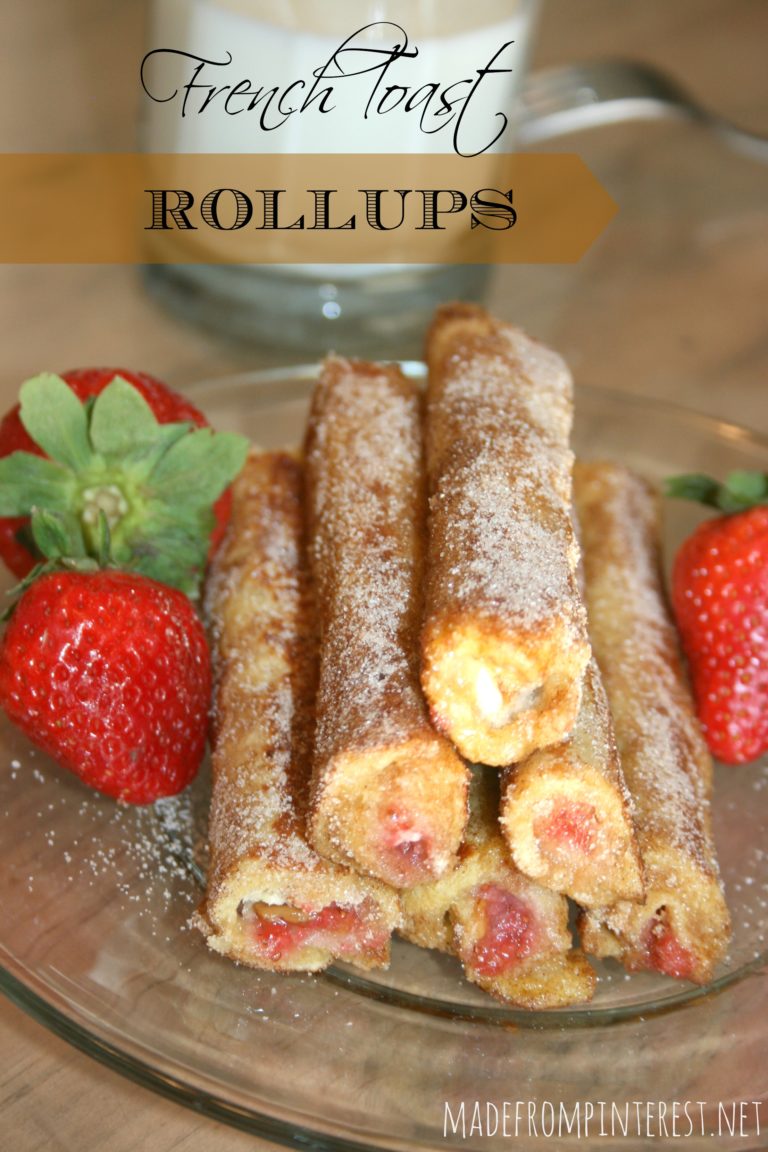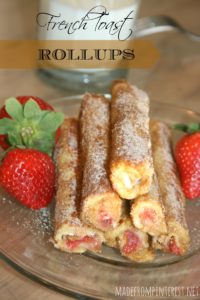 Healthy Chocolate Banana Pancakes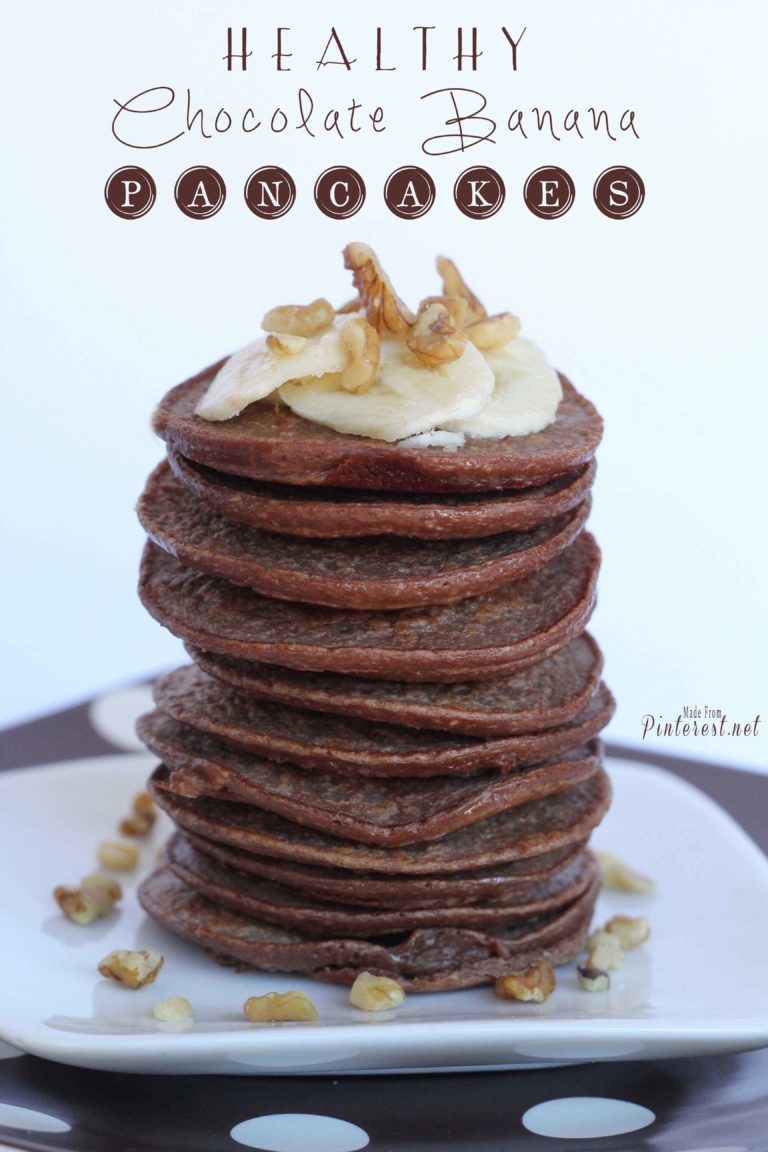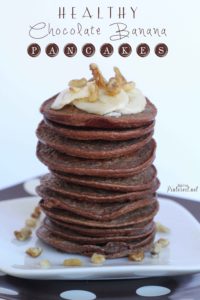 We're sharing this post with: