Today we have Marye from Restless Chipotle who is contributing to Made From Pinterest for the very first time. Just wait until you see what she's got in store for us!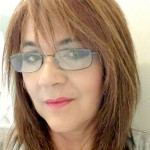 I'm Marye from Restless Chipotle and you probably should know right up front that if it's chocolate I am all in!
Chocolate covered cherries are a Christmas treat for me. I know some people think of them being Valentine's Day related but my mom always bought a box of them the day after Thanksgiving. I loved the way that the cherry gooey stuff gushed over your mouth when you bit into one. I still do.
As I was scrolling through Pinterest, desperately trying to convince myself that I was getting ideas for the holidays rather than ignoring the fact that my bedroom could be on an episode of Hoarders, I saw some gorgeous white chocolate covered cherries from Dieting Direction . I loved the way they looked but they were made with fresh cherries and that wasn't going to work for me.
I finally found the kind of cherries I was looking for on Tastes of Lizzy T's which is one of my favorite blogs. It's a mother-daughter team and I just identify with so much of what they write! The Amish Chocolate Covered Cherries were exactly what I was looking for and I figured it would be relatively easy to switch the chocolate for white chocolate.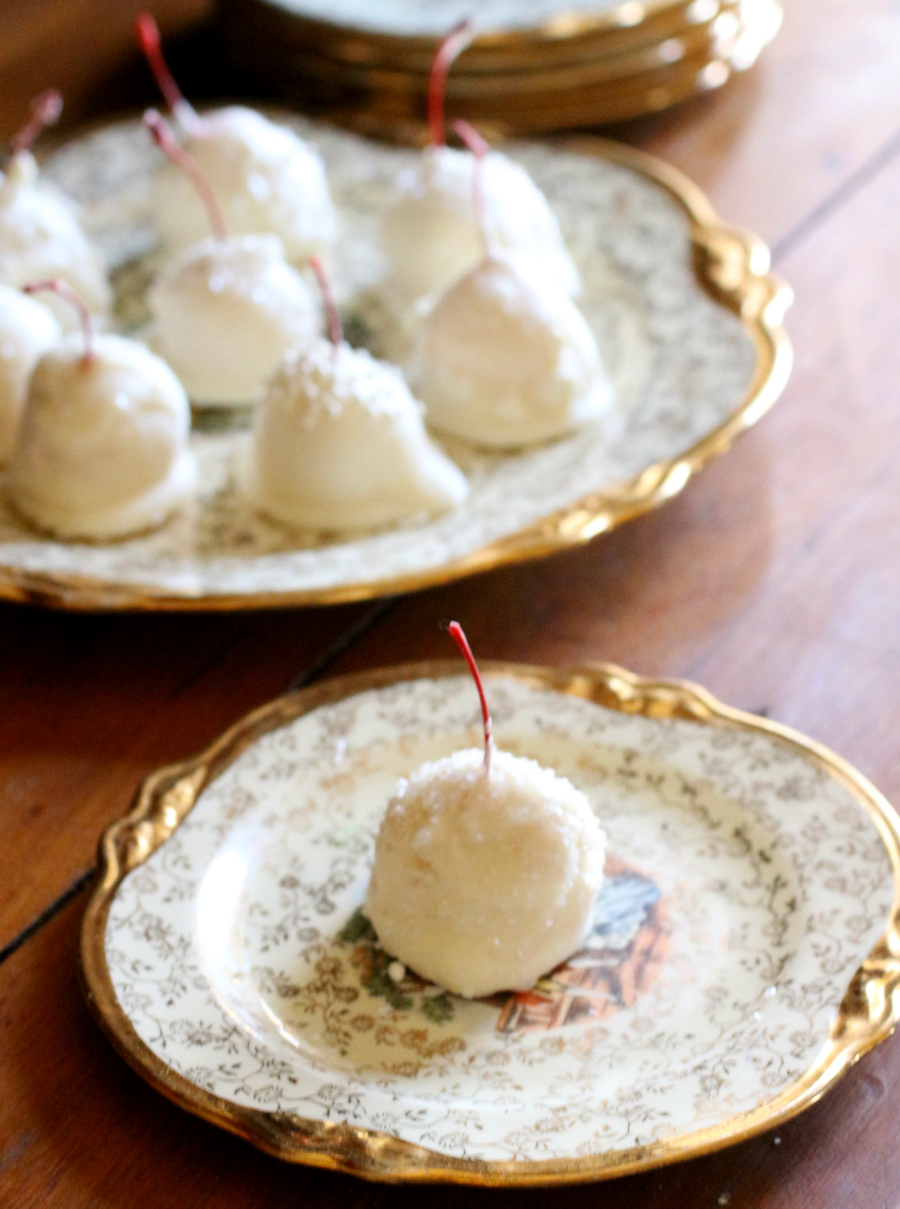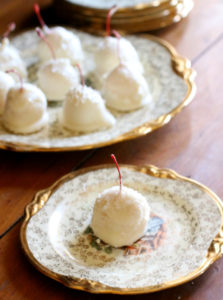 Homemade chocolate covered cherries are easy to make and they will get you a lot of homemade gift points at Christmastime just because they are so pretty. I usually dip them once, let them set, and then dip again just to make sure that they have a good thick coating of chocolate on them. You can even make a white chocolate coating and then following it with milk or dark chocolate – be creative! Sprinkles, edible glitter, and colored sugar are all pretty ways to finish the cherries off, too.
Here's my best hint, by the way – melt the chocolate in a small juice glass. You'll use less chocolate and it's easier when it comes to dipping the cherries. You can't get them totally covered in a bowl.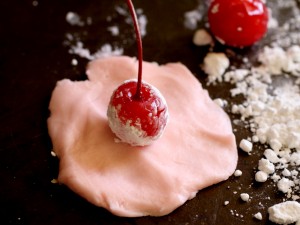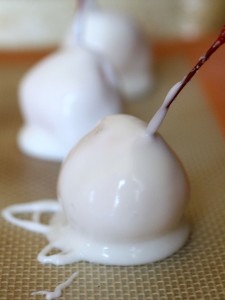 White Chocolate Covered Cherries
Ingredients
10 ounce jar Maraschino Cherries with stems
4 tablespoons unsalted butter at room temperature.
1 pound white chocolate melts
4 cups Confectioner's sugar
Sprinkles of choice for decorating
Instructions
• Drain the Maraschino Cherries reserving ¼ cup of the juice.
• Mix 3 cups of the Confectioner's sugar, the butter, and the reserved juice.
• Add enough of the last cup of Confectioner's sugar to make a soft dough.
• Refrigerate for 20 minutes.
• Roll the Confectioner's dough in 1-inch balls.
• Flatten the balls and use the flattened dough to completely cover the cherry.
• Refrigerate the dough covered cherries for 20 minutes.
• Meanwhile melt the chocolate according to the directions on the back of the package. I use the microwave.
• Holding the dough covered cherry by the stem dip it into the melted chocolate, allowing the excess to drip off.
• Place on a baking sheet that's been covered with silpat or waxed paper.
• Repeat with the remaining cherries.
• Allow the chocolate to set and then dip again.
• Sprinkle with edible glitter or your favorite sprinkles.
• Store in an airtight container.
If you loved these White Chocolate Covered Cherries you might also like these…
Click on the picture for the recipes!
Catch me on Social Media!
Facebook – https://www.facebook.com/RestlessChipotle
Pinterest – https://www.pinterest.com/maryeaudet/
Twitter – https://twitter.com/MaryeAudet
Thanks so much Marye! Chocolate Covered Cherries are a Christmas tradition in our house too. I can't remember a Christmas without them and now I am going to make these myself!