"What you talkin' bout Willis? "
Anybody remember this iconic question from the tv show, Different Strokes? To this day, my husband and I will tease each other and repeat this question to each other, complete with the lower lip stuck out…What you talkin' bout Willis?
Today I am here to tell you that these Colorful Candy Apples are what Willis was talkin' bout! Absolutely gorgeous in bright colors, these are reminiscent of the old fashioned clear, hard red candy apples that you used to get at a state or county fair. But with this recipe, you can make them in any color that you like. A new updated version!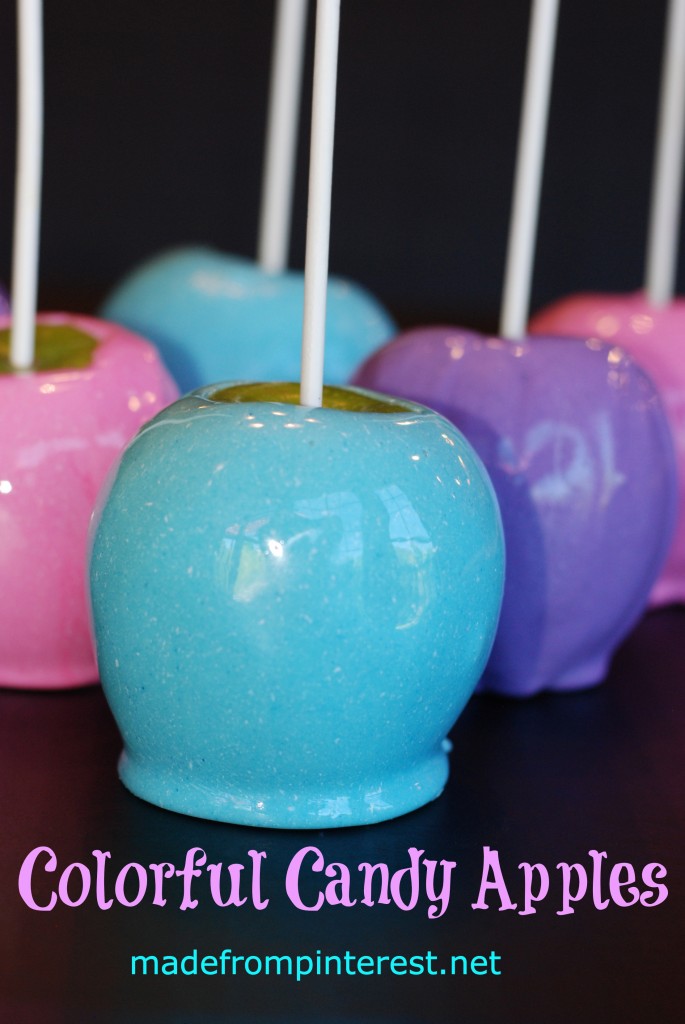 Taking the recipe from a pin from Rose Bakes here is what you will need:
6-8 medium apples (washed, dried & stems removed) I used Granny Smith apples

3 cups of white sugar

½ cup light corn syrup

1 cup water

1 tsp vanilla extract

2 Tbsp white food coloring – I used AmeriColor Bright White Soft Gel Paste

1-2 tsp. of your color of choice – the more color you use, the brighter the apples will be!) I used pink, blue and purple AmeriColor Gel Colors

Candy Apple Sticks (or craft sticks or short dowels)
Cookie Sheet

Non-stick Spray

Heavy Duty pot

Candy Thermometer
Spray your cookie sheet with a non-stick spray and set aside. In a med to large pot, mix together the sugar, corn syrup and water over medium heat. Have your candy thermometer inserted but make sure the tip is not touching the bottom of your pan. Bring to a boil. After reaching a boil, let it continue to boil until it reaches 302 degrees on your candy thermometer. This process can take up to 20 minutes or so and there is no need to continually stir it but let just this mixture boil.
When it reaches the hard crack stage (302 degrees) remove from heat immediately and stir in the vanilla flavoring. Work quickly as this mixture will cool fast and you need it hot to easily cover the apples.
Quickly add your white paste and stir well. Next add whatever color you have chosen for your apples and stir until well blended and then start to dip your apples. Tilt your pot a little to help easily cover your apples. Let the excess candy mixture drip a little and then place the apples on the cookie sheet sprayed with Pam.
Now, even though this mixture is hot, it will cool quickly and the apples will be ready to eat within minutes.
These apples will keep for about 2-3 days but don't refrigerate as they will lose their dry hardness.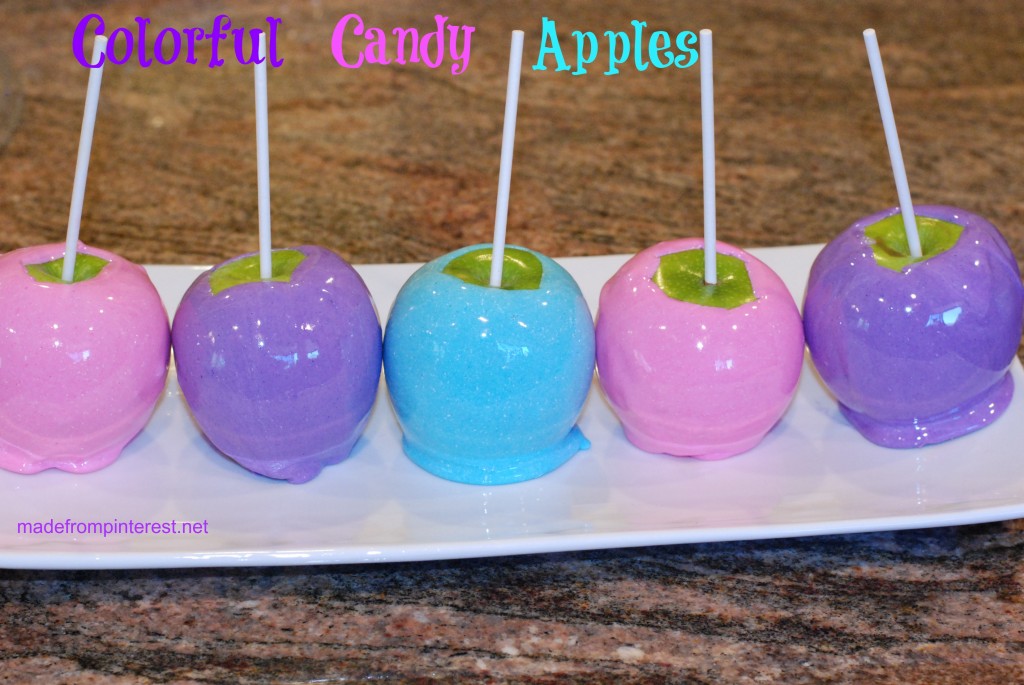 Aren't these beautiful? Yes, I definitely believe that this was what Willis was talkin bout and Willis would agree that This Pin Rocks!

You can also find us on Pinterest │ Facebook │ Twitter │ Instagram │ StumbleUpon │ Hometalk
Check out these sites that we are linking up with today!
Memories by the Mile – Hun Whats for Dinner – The Recipe Critic – The Blackberry Vine – Home Stories A to Z – Sugar Bee Crafts – Mandy's Recipe Box – Lady Bug Blessings – Nap Time Creations – Chef in Training – Living Well Spending Less