"The Day the Crayons Quit"
This post may contain affiliate links. For more information, click to see our disclosure policy.
When my grandchildren visit, we always do lots of fun things but my absolute favorite to do with them is to have them snuggle up and read a book together. I have compiled a quick list of some of my favorite books to read with grandkids that you might want to check out!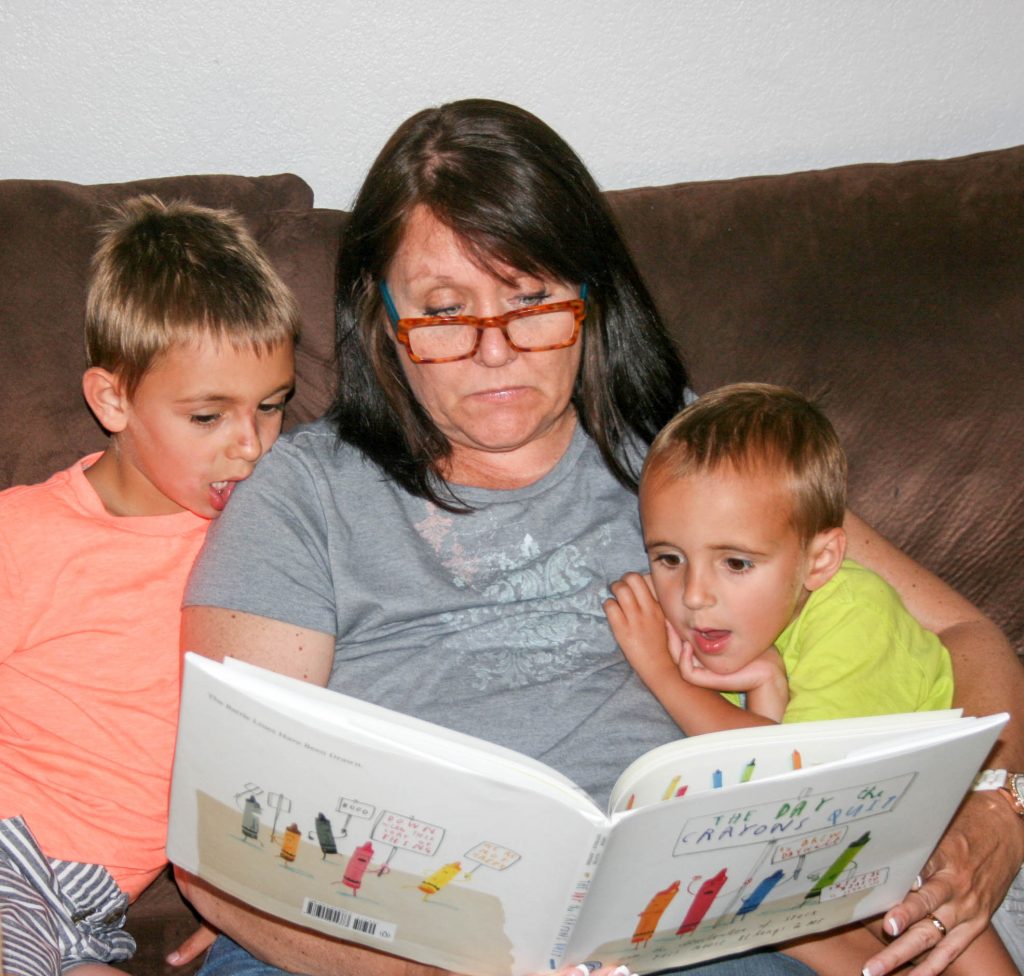 A book that I have recently purchased is "The Day the Crayons Quit" by Drew Daywalt. During my last visit with some of my grandkids, we gathered together and read this book and then did a fun craft with crayons to correlate along with the story!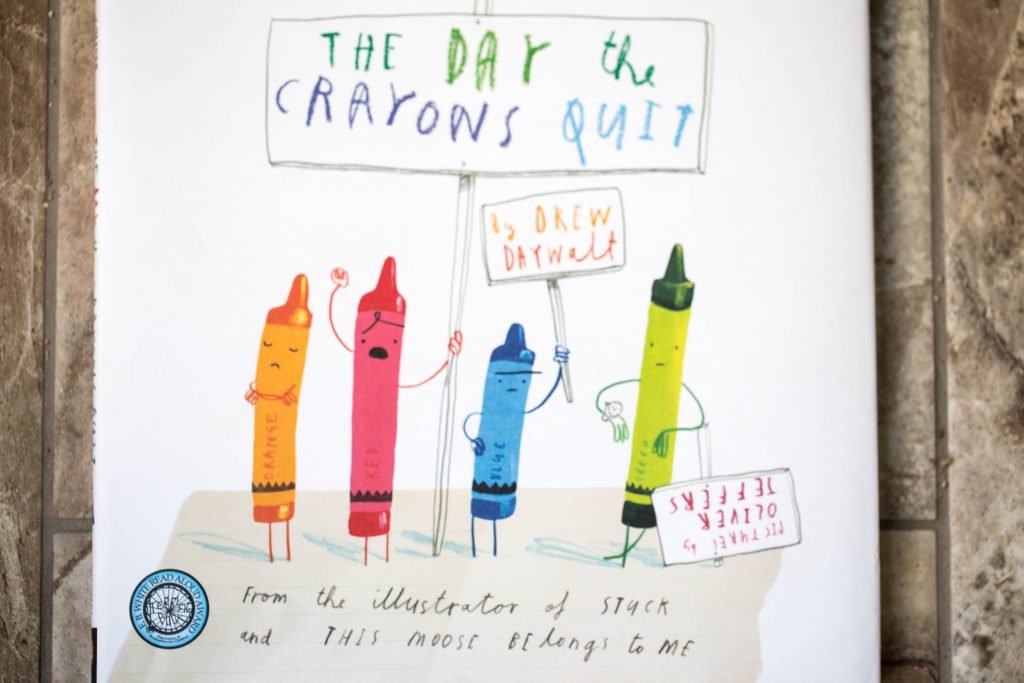 What would you do if all you wanted to do was to color but your crayons were on strike? That's what happens to poor Duncan in this story and it was so fun to read about all of the complaints that each color had. Poor blue crayon is sick and tired of just coloring water. What would YOU color with a blue crayon?
And just take a look to see what the purple crayon is upset about: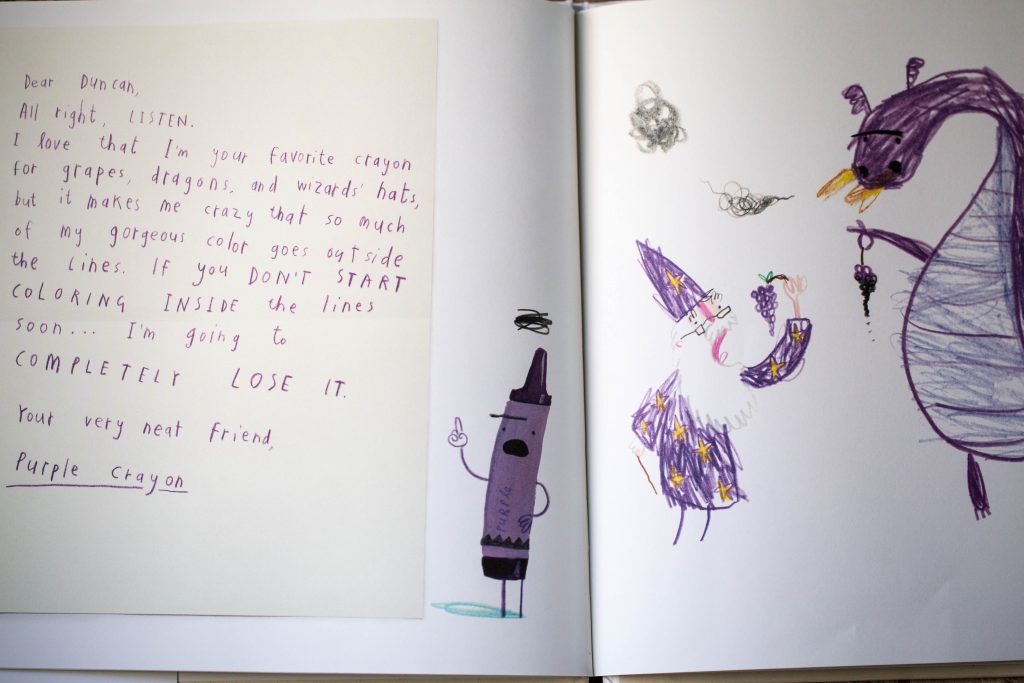 After reading about all the crayon colors, we then made old fashioned sun catchers! I remember making these when I was a child and both boys were the perfect age to make these.
Here are the items that you will need to make these:
Crayons, Grater, Waxed Paper, Paper Towels, Iron, Hole Punch, String or twine, Tape
Instructions:
Lay a some paper towels on your working surface. Then lay a piece of waxed paper on the paper towels.
Peel the wrappers off of the crayons that you will be using.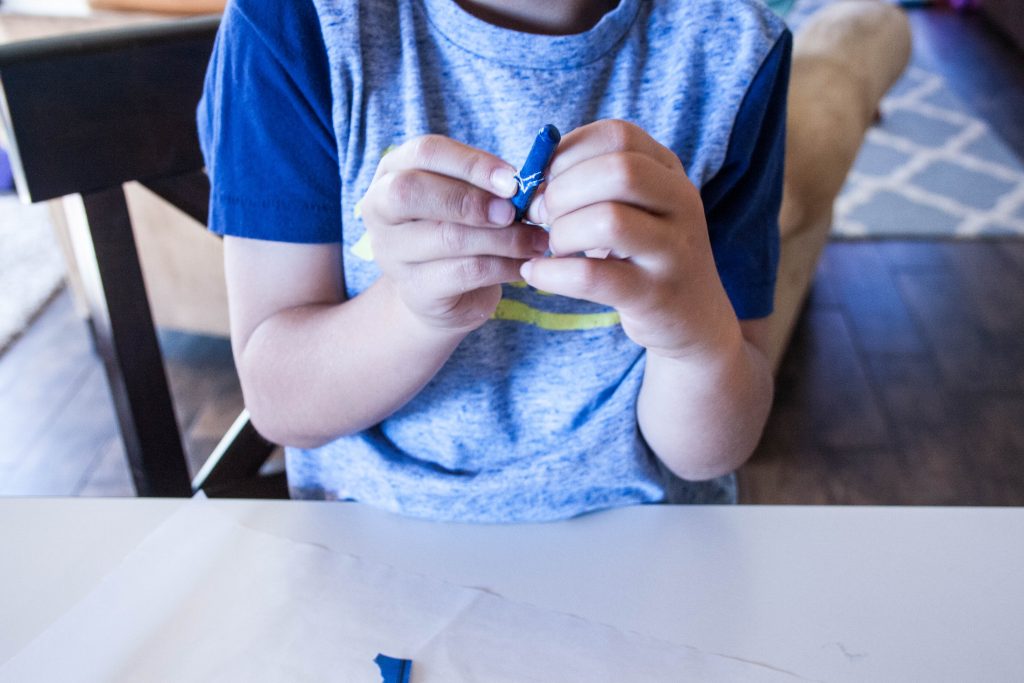 We first started to put the crayons in a sharpener to create some shavings. This turned out to be way too labor intensive and too much work for little hands.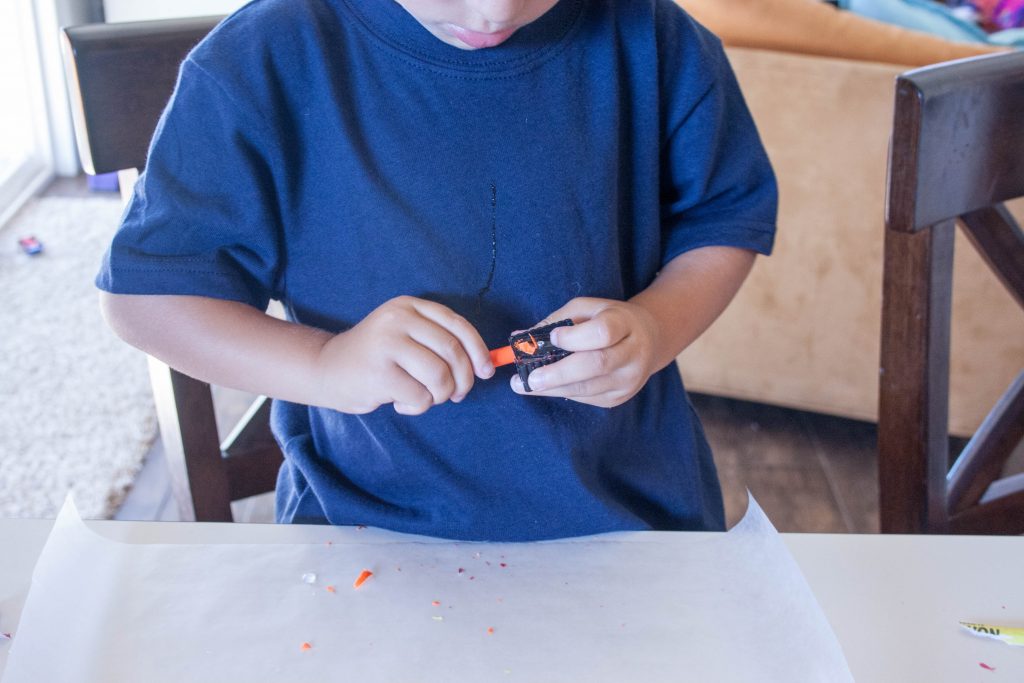 We then moved to using a grater which worked much better. I was a little worried that the crayons were going to ruin the grater, but we washed it with warm water and then ran it through the dishwasher and it cleaned up beautifully!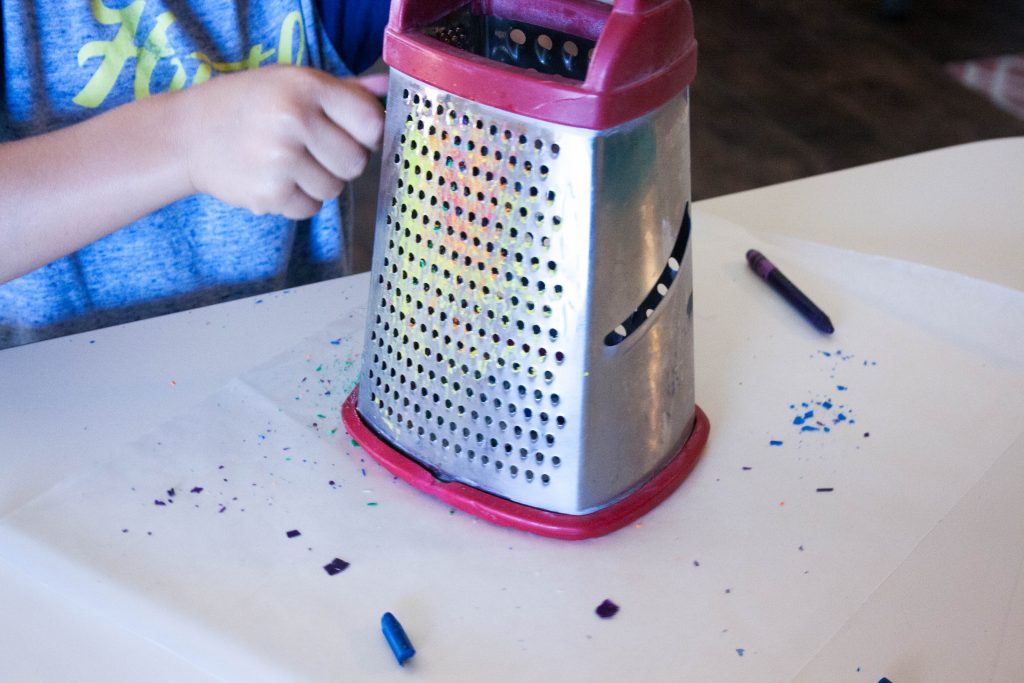 Position your crayon shavings on your waxed paper. It's best to leave some room between your shavings and not make them super thick. As they get ironed, the crayons will melt and spread and if they are too thick, you won't be able to see the sun shine through them. Older brother made his a little too thick with his blue crayons.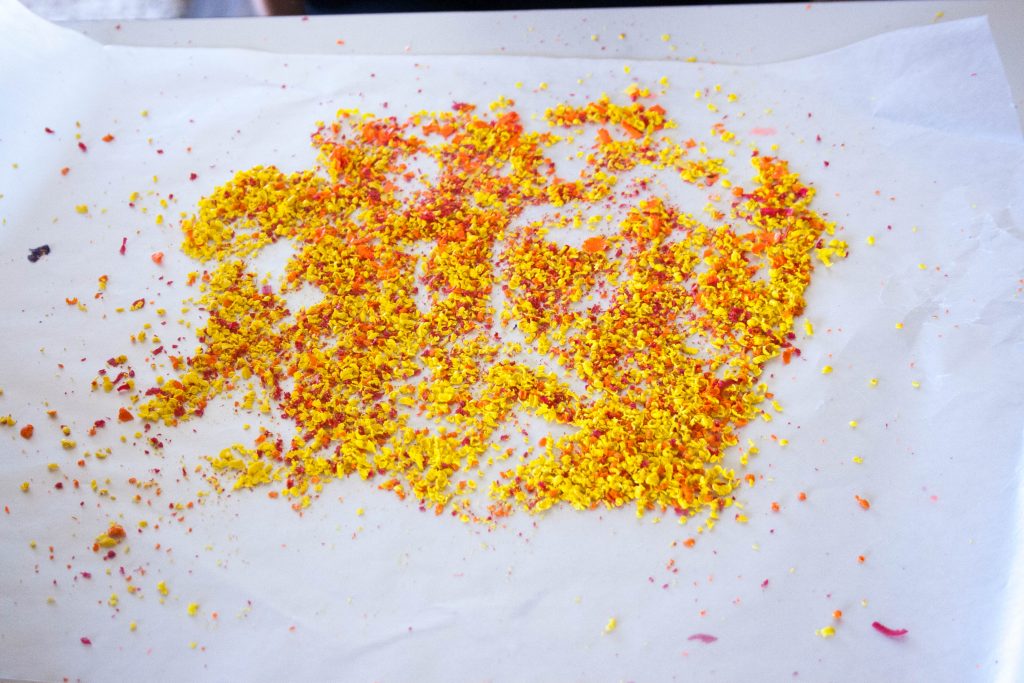 Place another piece of waxed paper on top of your shavings and then lay some paper towels on top of that so that nothing can get melted onto the iron. On a low setting, iron over your crayon shavings until they have all melted.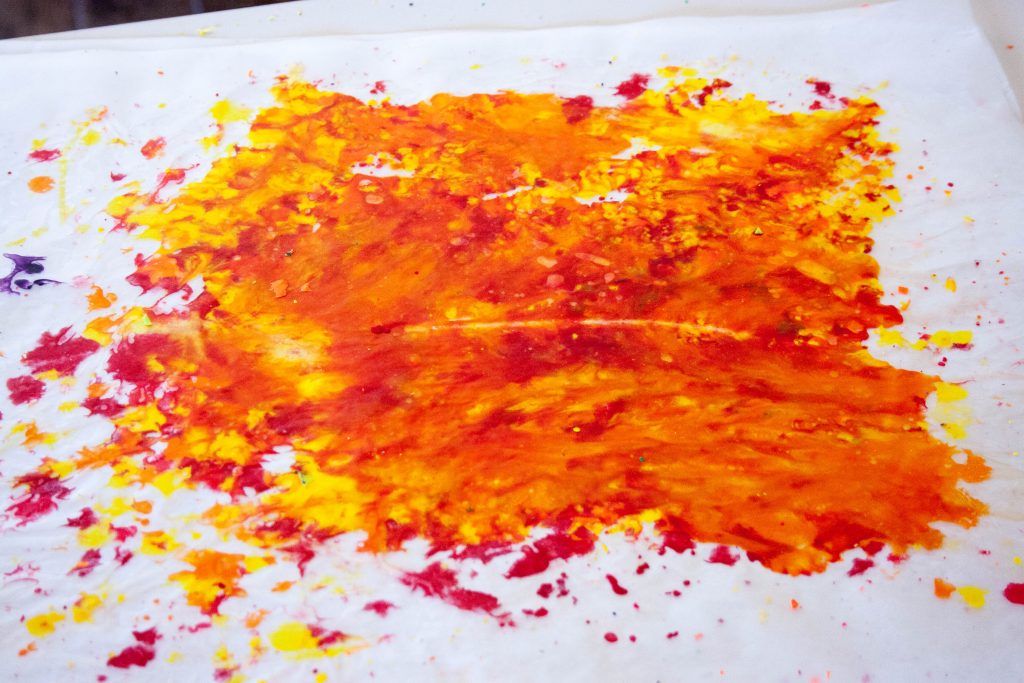 After this has cooled, cut into the desired shape. We chose plain old squares. Then punch a hole in one corner and run some string or twine through.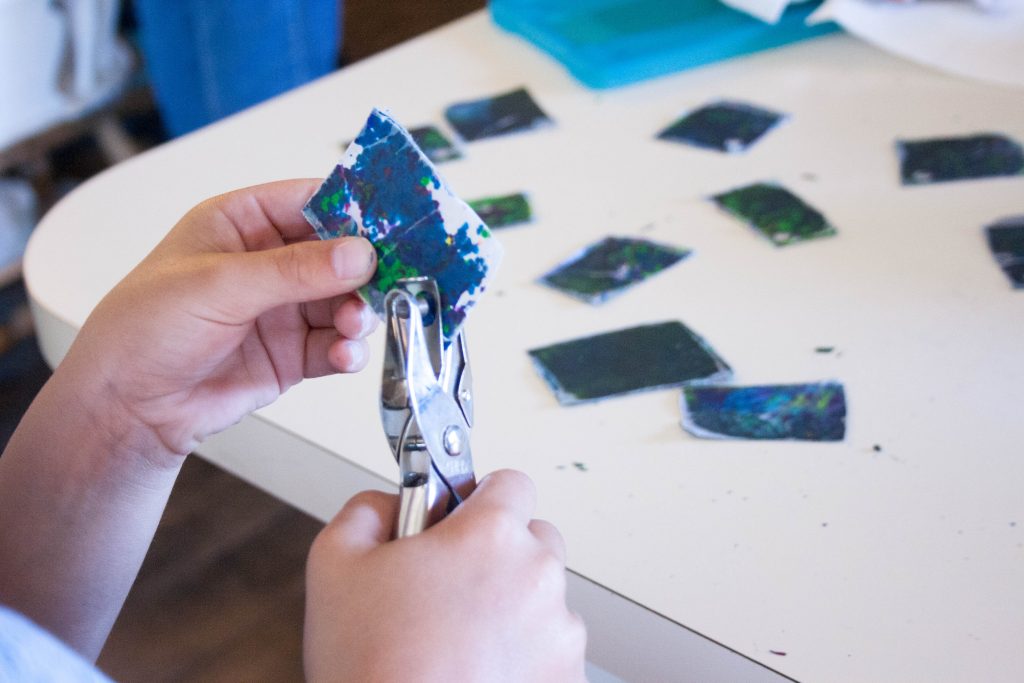 Hang or tape up in a bright window and enjoy the colors!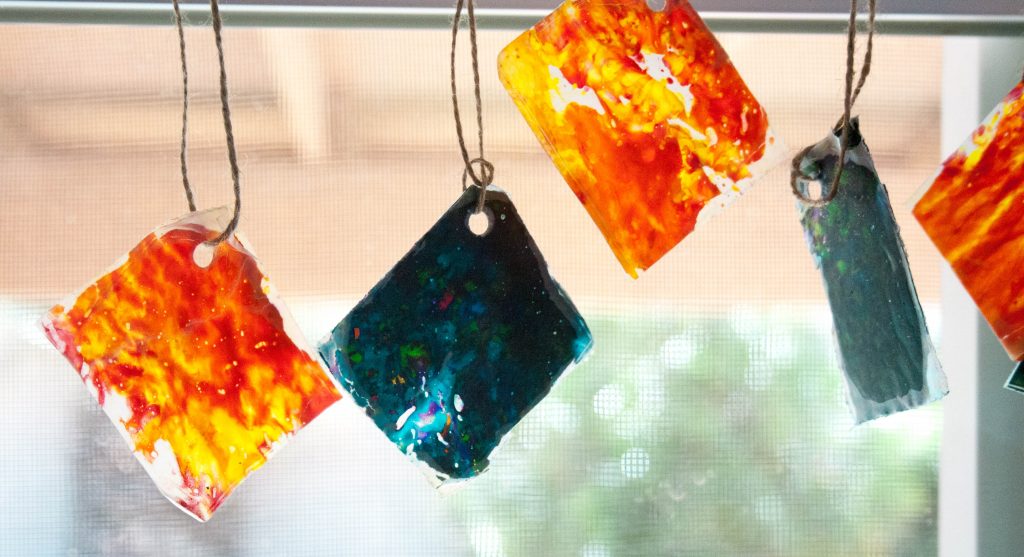 I loved this book and think it's worth getting. Going along with Amazon's recommendation, the youngest age that I think would enjoy this book is 3. Any younger than that then the subject matter will probably be a little over their heads. Get your copy today and then have some kind of crayon fun with YOUR grandkids!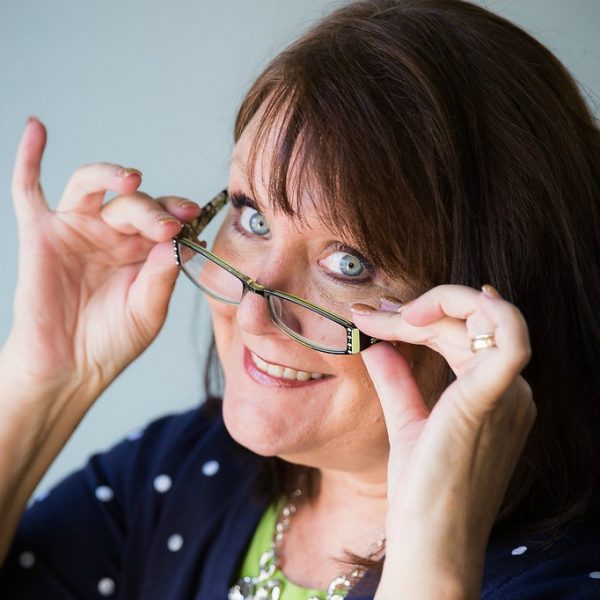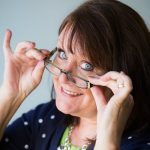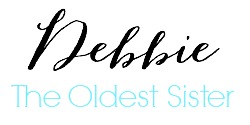 Save
Save
Save
Save
Save
Save
Save