If I could send you a picture of my house, you would see snow on the roof, snow on the lawn and thick ice on the roads. Winter is still in full swing along the beautiful Wasatch Mountains which makes it perfect weather for these Epic Cinnamon Rolls.
When I was a young wife, there were three things that no matter how hard I tried, I could not make. One was fried chicken. Constant fail. The second was brownies. Don't ask (I mean how hard could they be?) but they always turned out like hockey pucks. I have since mastered this goodie and now I have serious brownie skills! Check out these Buckeye Brownies! And the third was cinnamon rolls. Another hockey puck experience. Rock hard.
Well no longer do I make hockey puck cinnamon rolls after getting this recipe for Epic Cinnamon Rolls.
This is one of those legendary recipes that my family specifically requests that I make. Sometimes I will surprise them and not tell them that I am going to make some. And the response when they come through the door is…….Mom! You made CINNAMON ROLLS!!!!!! I know that they love me, but they might just love these Cinnamon Rolls a little bit more….
And now you can make these Epic Cinnamon Rolls too. Just imagine cinnamon wafting through your kitchen then diving into the ooey, gooey, doughy yumminess of this cinnamon roll. Mmmm….!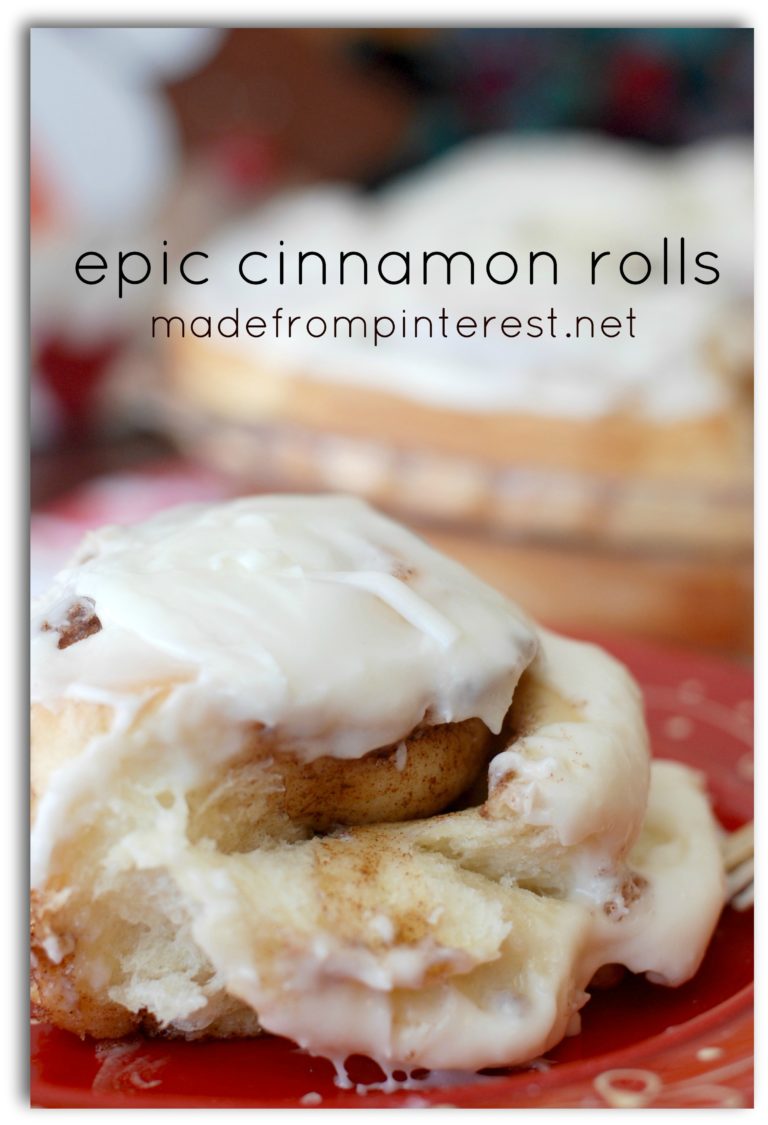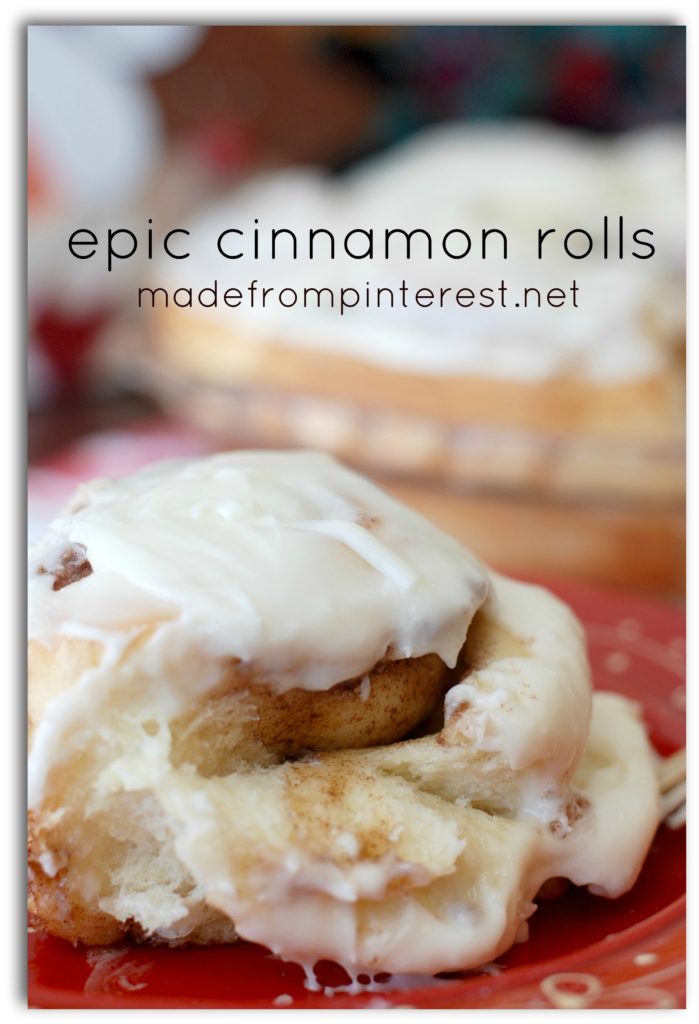 Even if you don't have time to serve these Epic Cinnamon Rolls any time soon, save the recipe for later. You won't want to miss this one! The only way that these rolls resemble a hockey puck is that they score!!
To get the full printable Epic Cinnamon Rolls recipe, hop on over to My Kitchen Escapades right now where I guest posted this recipe!