You can make this Freezer Cheesecake and freeze it until you need it.
Great to impress unexpected company!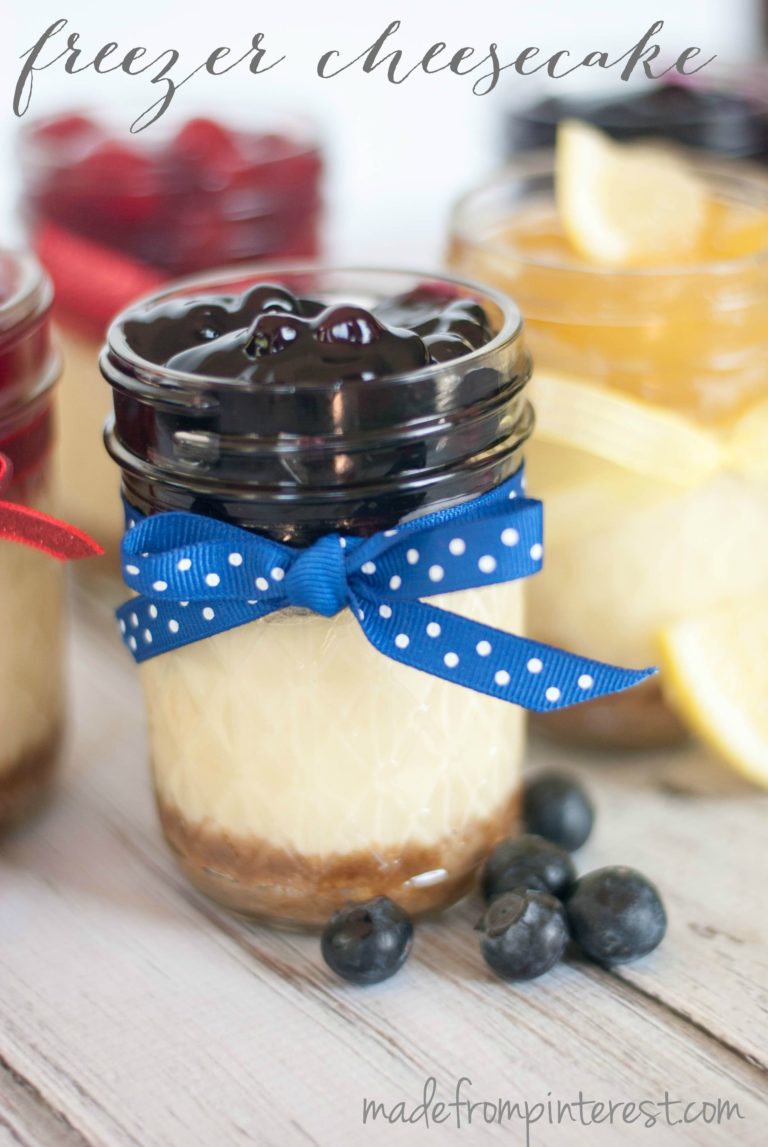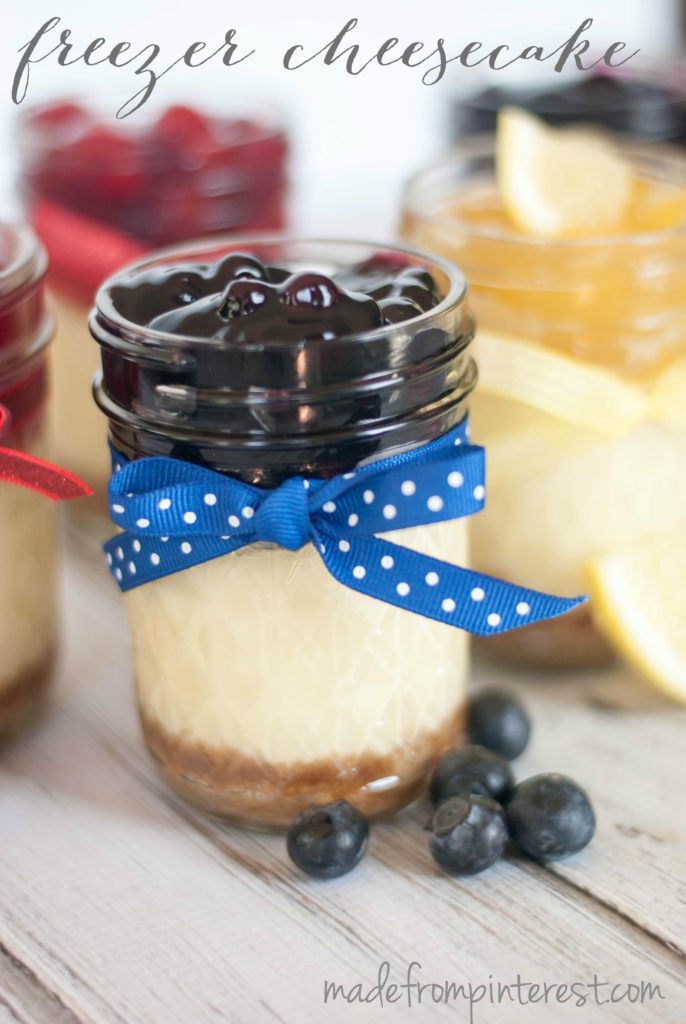 Hello Cheesecake Lovers! Have I got a GREAT recipe for you today! You know, there are loads of recipes for freezer meals and freezer rolls, etc. but I've seen very few freezer desserts. Well unless you're talking like an ice cream cake, but very few desserts that you can make, freeze and then take it out when you need it. If you're interested in a recipe like that, keep reading!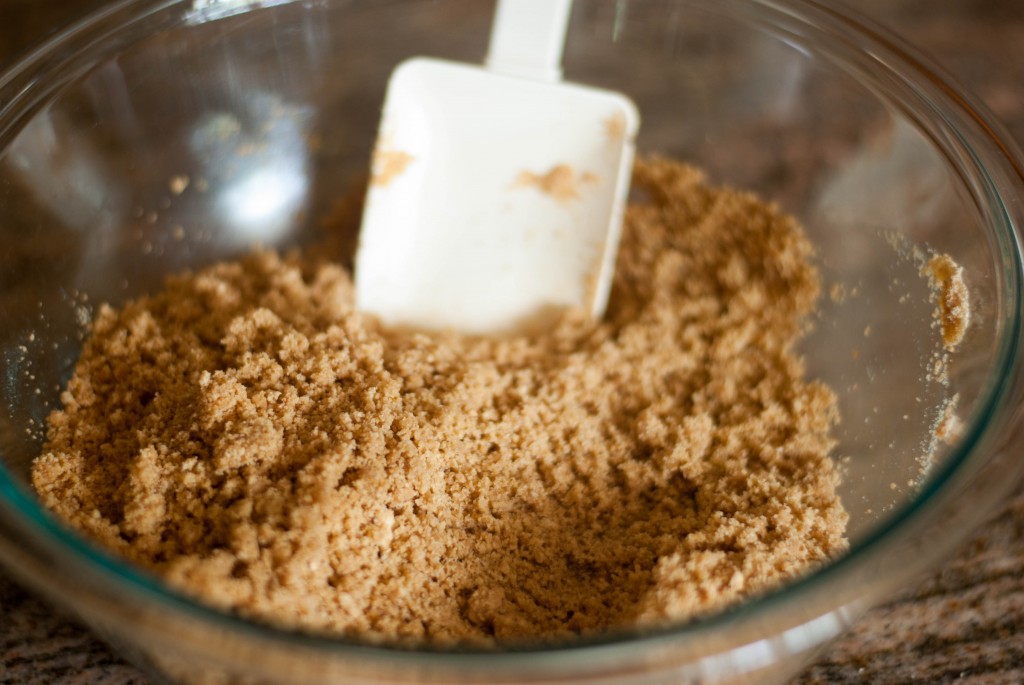 I love cheesecake but my hubby LOVES CHEESECAKE! If we are having a special event, he is going to want me to make my cheesecake. So you can imagine my excitement when I learned how to make Freezer Cheesecake. You mean you can make cheesecake, put it in the freezer and then take it out when you need it? Mind. Blown.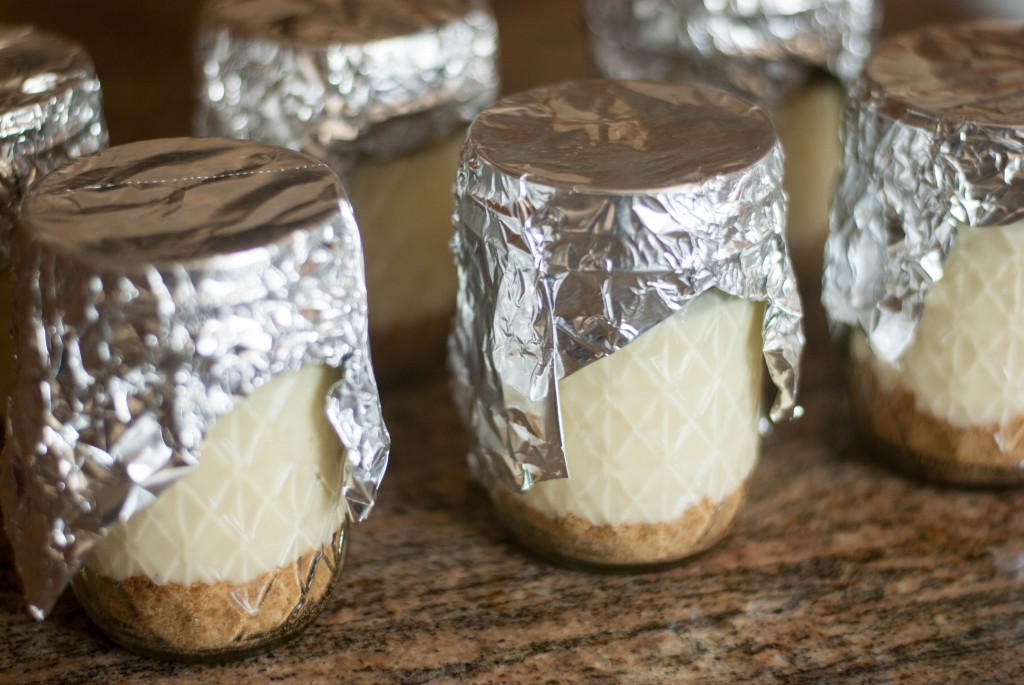 When I read about this method, I certainly had to try it and let me tell you people, it truly works!
Oh, so now you want to know how to make this too? I thought so.
Let's get cookin'!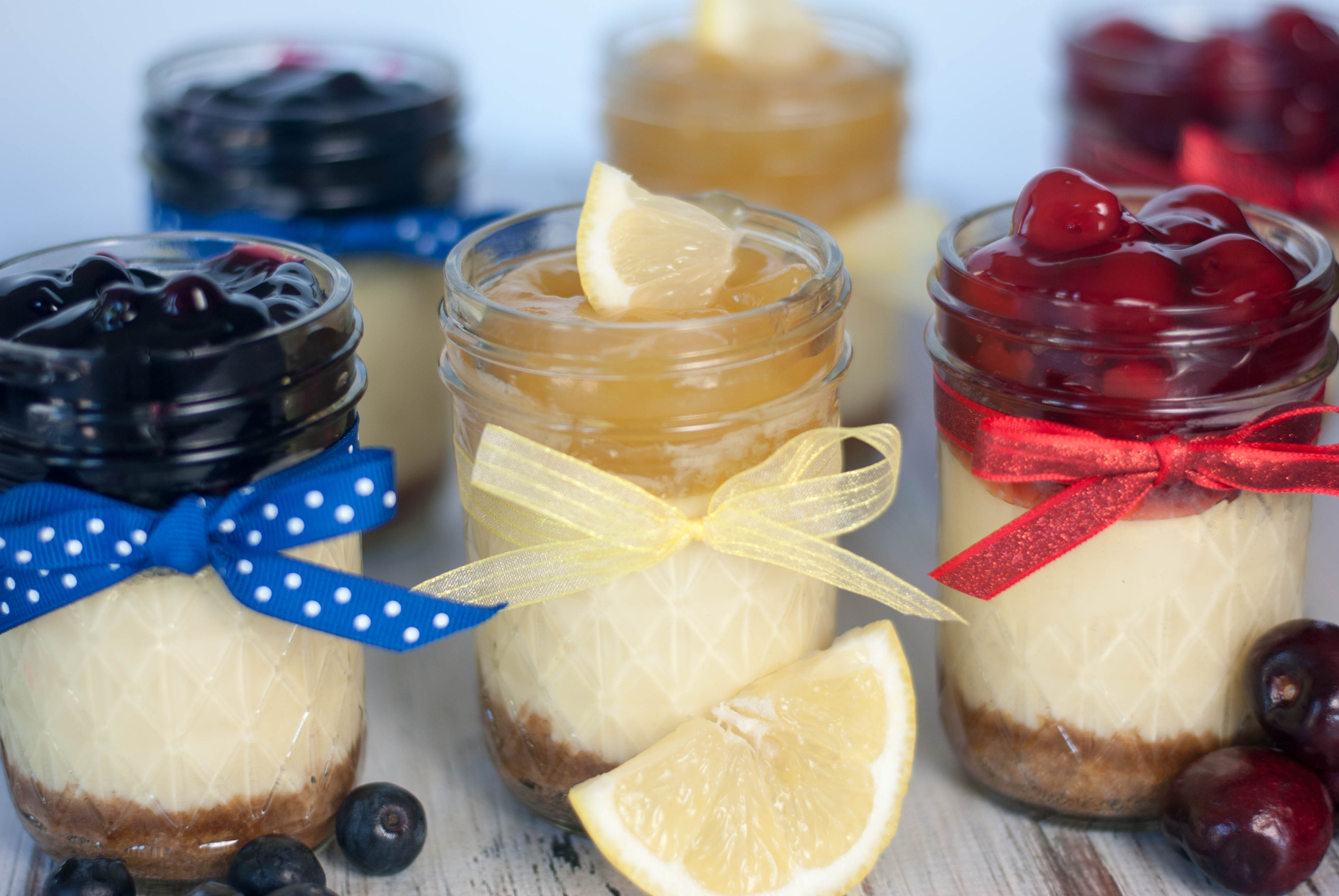 Freezer Cheesecake
Ingredients
Crust
2

cups

graham cracker crumbs

2

TBL sugar

5

TBL salted butter - if you have unsalted butter

add a pinch of salt
Filling
2 8 oz packages of cream cheese

1

cup

sugar

1/4

tsp

vanilla

3

eggs
Toppings
Canned cherry

blueberry, strawberry pie filling

Lemon curd
Instructions
In a food processor, blend the graham cracker crumbs, sugar and butter until finely ground. (You can also use a blender)

Press this mixture into the bottom of an 8oz freezer-safe canning jar. This recipe will yield 6-8 jars.

Prepare filling by beating cream cheese and 1 cup sugar until fluffy. Add vanilla. Beat in eggs, one at a time.

Pour cream cheese mixture on top of the graham cracker mixture in your 6-8 jars.

With foil, cover the tops of each jar and tightly seal around the edges.

If you have a canning pot, place jars in the rack spots. If you don't, you can use a stockpot with two thick towels placed in the bottom and place the jars on top of the towels to secure.

Add enough hot water to a depth of two inches.

Cover with lid (Can use foil as a lid if you don't have one)

Bring water to a boil, then reduce heat and simmer for 20 minutes.

Carefully remove jars and let dry completely.

After they are dry, take a paper towel and wipe the inside of the glass of any cheesecake that might have gotten stuck there.

Take the canning jar lid and ring and tightly screw the lid on top of the jar. Place in freezer until ready to serve.

When ready to serve, take out of freezer and let thaw. Top with desired toppings.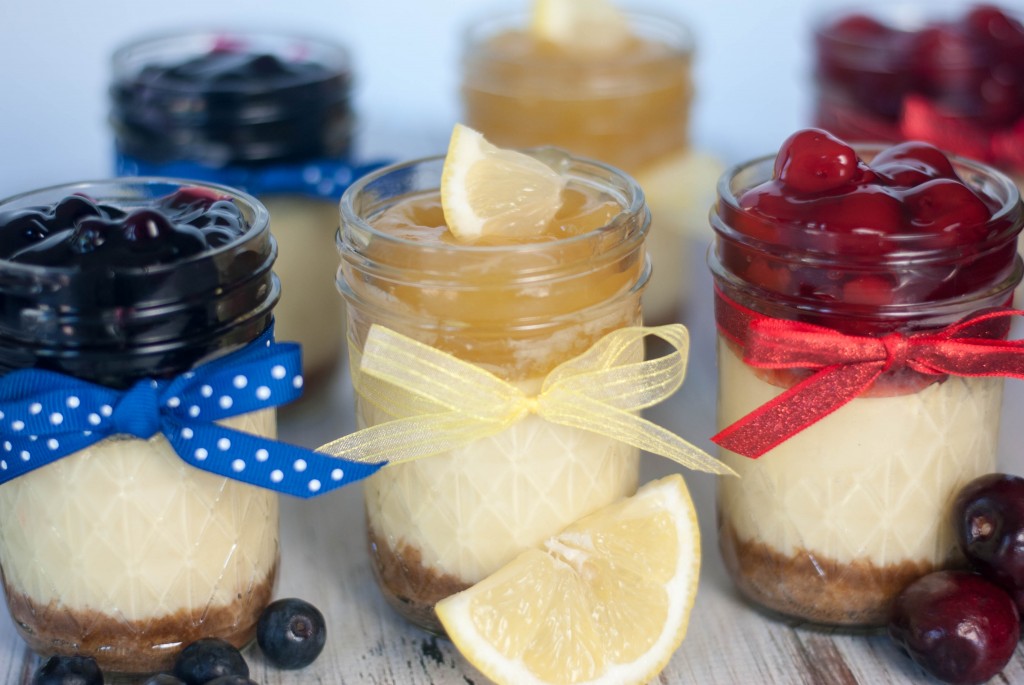 I loved how these turned out and now that I know that you can do this, or rather, now that my husband knows that I can do this, we will probably have these stocked in our freezer. I hope that you enjoy them too.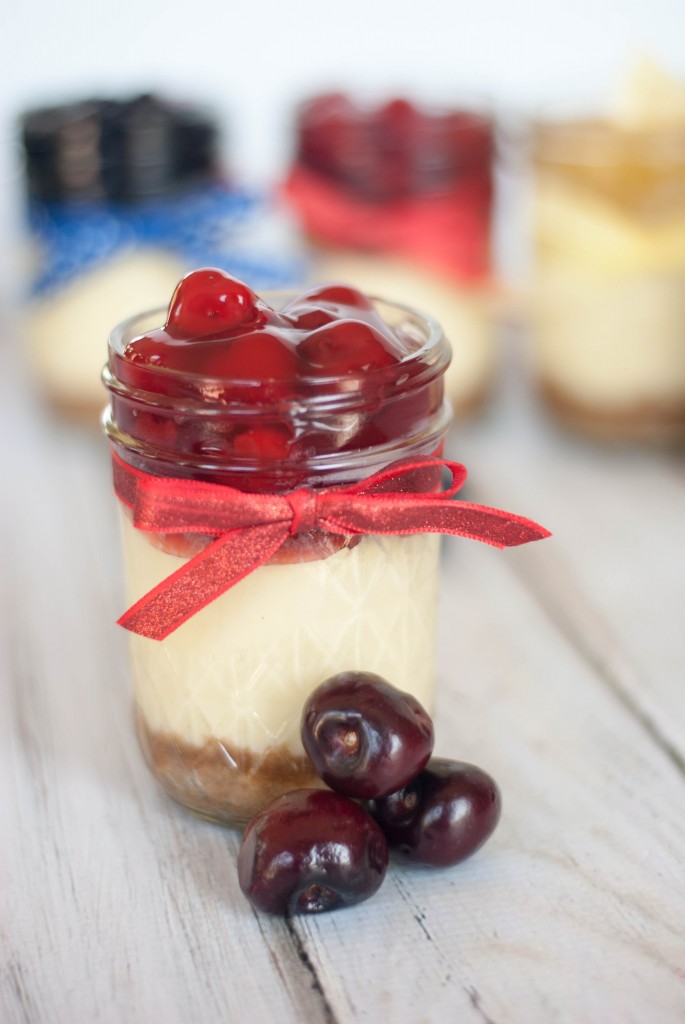 I'd love to hear if you make these and how they turned out for you. I promise I won't tell if you confess that you ate them all!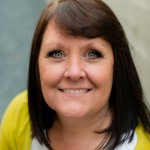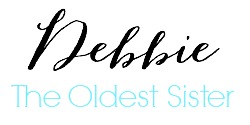 You can also find us on Pinterest │ Facebook │ Twitter │ Instagram │ StumbleUpon │ Hometalk
Do you want even MORE Cheesecakey goodness? Check these out!