I have had a blast this summer playing with my Minc Foil Applicator and I have made TONS of different projects, but today I am going to share with you how to make these chic Washer Necklaces. Washer Necklaces have been around for quite awhile but none of them compare when you make them pretty by applying foil!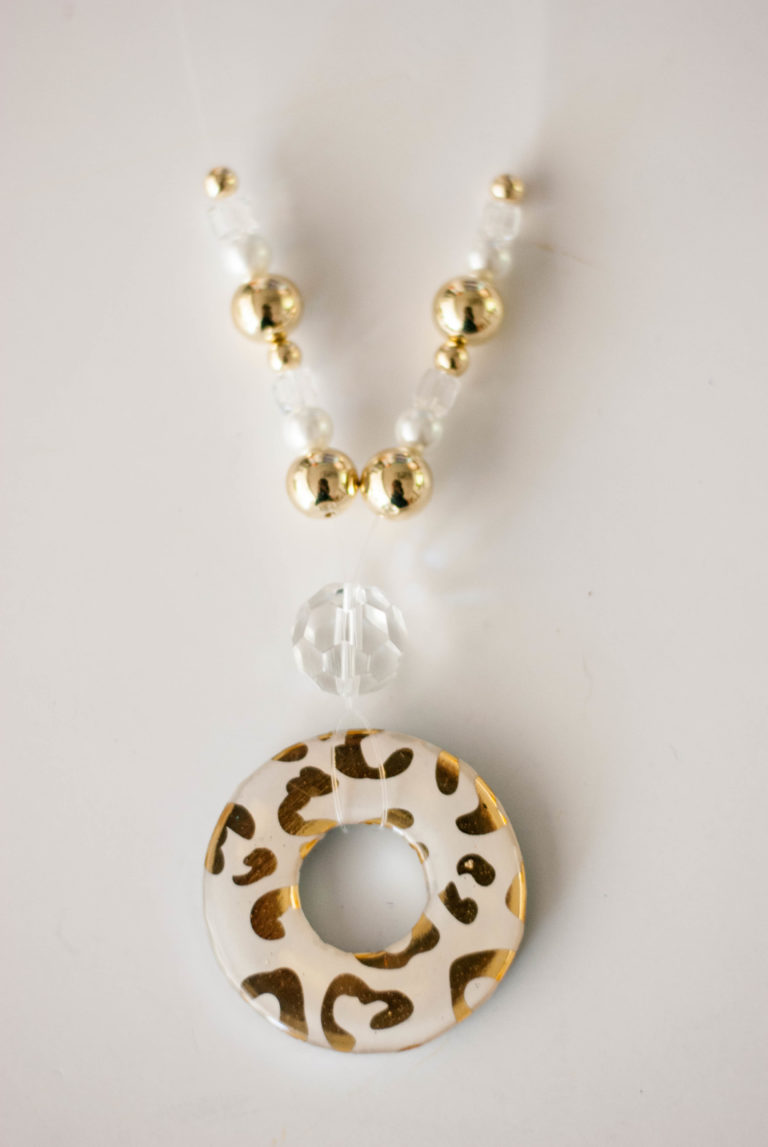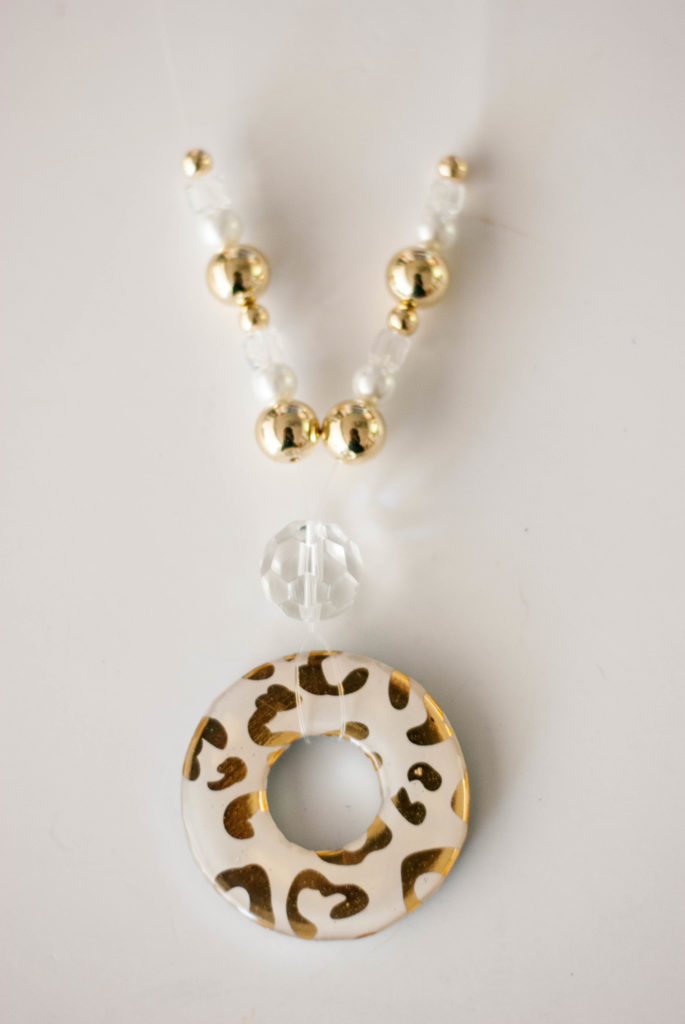 If you have been thinking about getting a Minc Foil Applicator, now is a great time! Usually retail price on these machines are $149.00 but as of today, 9/23/15, they are just $95.50 through Amazon. (affiliate) I've already bought three more for Christmas presents! That really is a great deal.
So the items that you will need for this project is:
Heidi Swapp paper or other paper pattern of your choice
Fishing wire
Beads and baubles of your choice
Large washers (found at Home Depot around the nuts and bolts)
Pour-on High Gloss Finish (found at Michael's)
Sharp cutter, box cutter, something that holds a razor blade.
ModPodge
Paintbrush
Cutting mat
Using your foil of choice, apply the foil to your paper. For my tutorial on how to use the Minc machine, click HERE. With these washers, you don't need to use the whole piece of paper but can cut your paper into smaller pieces and then just place smaller pieces of foil over your paper.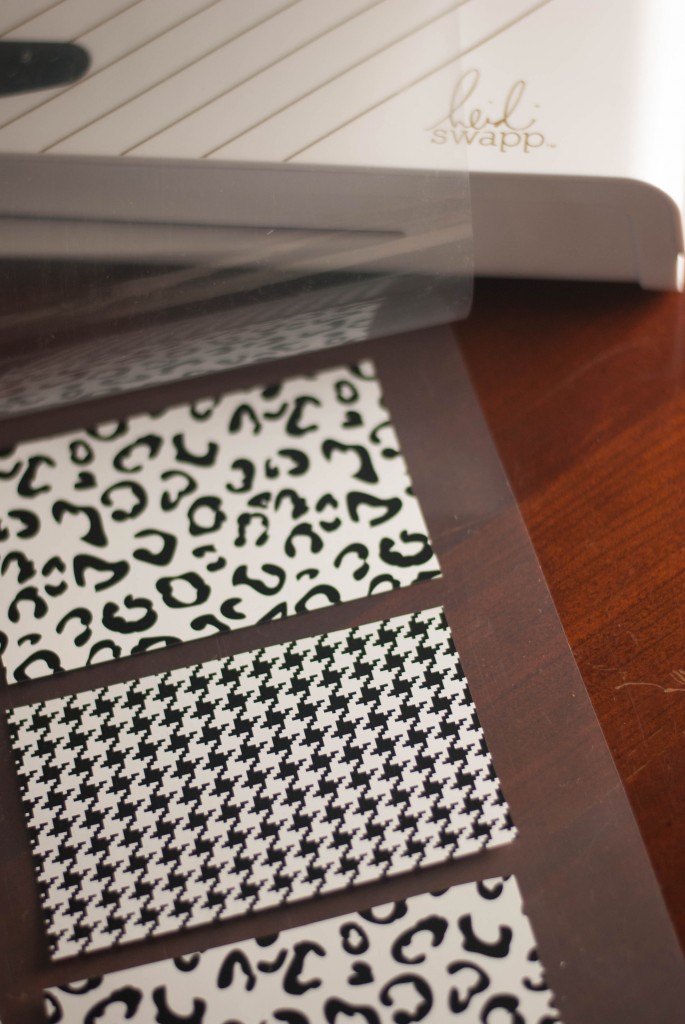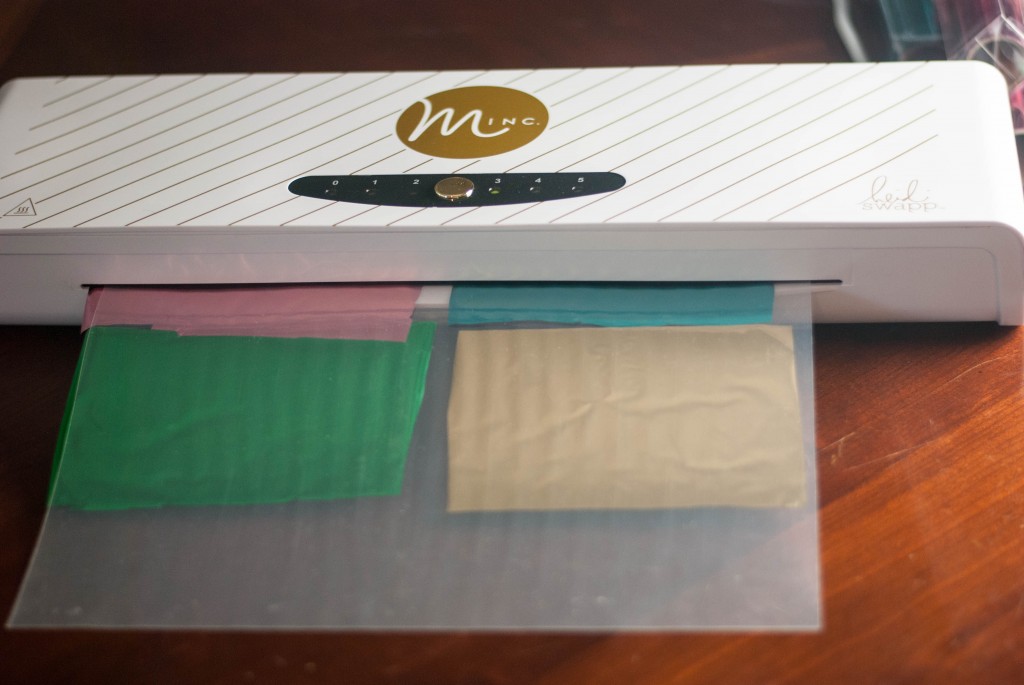 I created a stunning black necklace and in order to do that, I took Heidi's paper to my local printing company and copied it off onto a black paper. In doing this, you can't really see the pattern print on black paper, but then when you apply the foil. BAM! The foil really stands out on a darker background. Wait till you see it.
After your paper has been foiled, trace the washers onto the backside of the paper and then cut your circle out with a razor blade cutter. Make sure you are doing this on a mat or something that can withstand some deep cuts.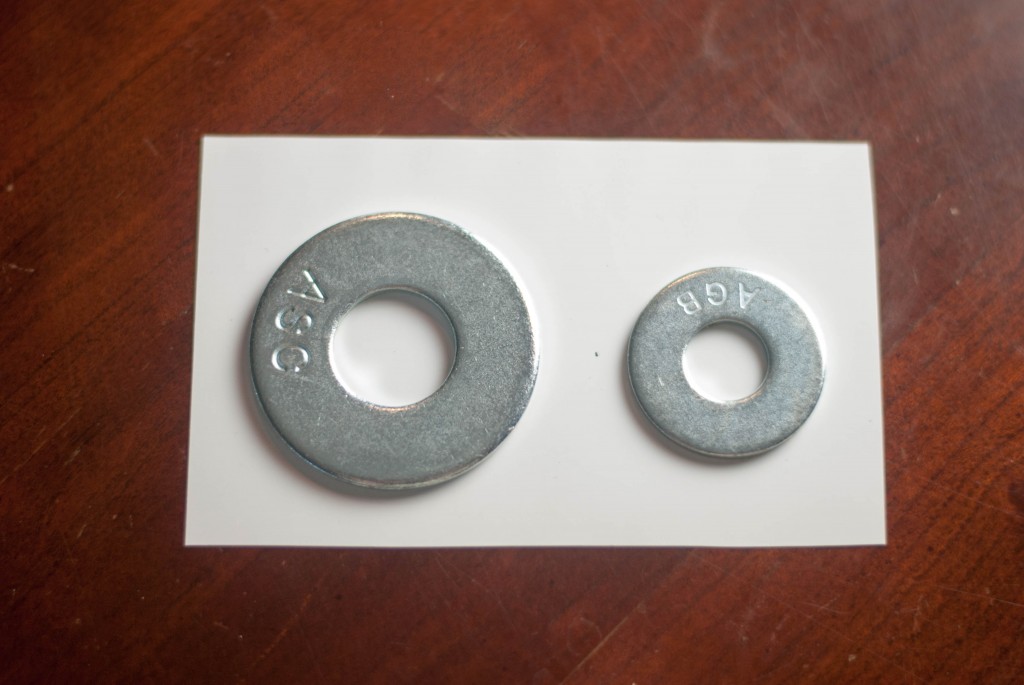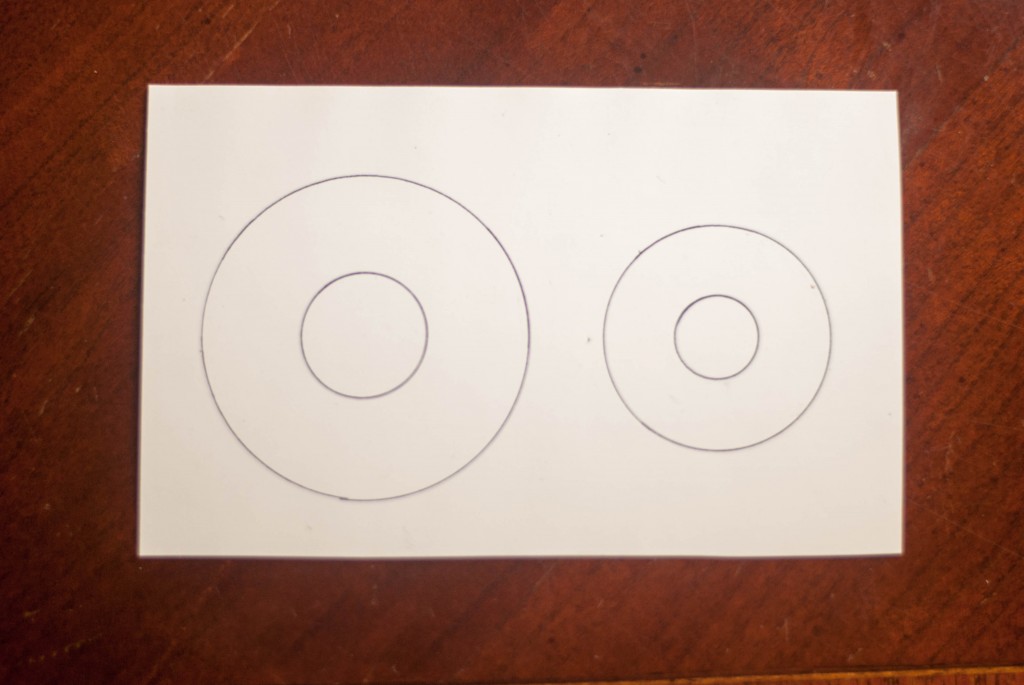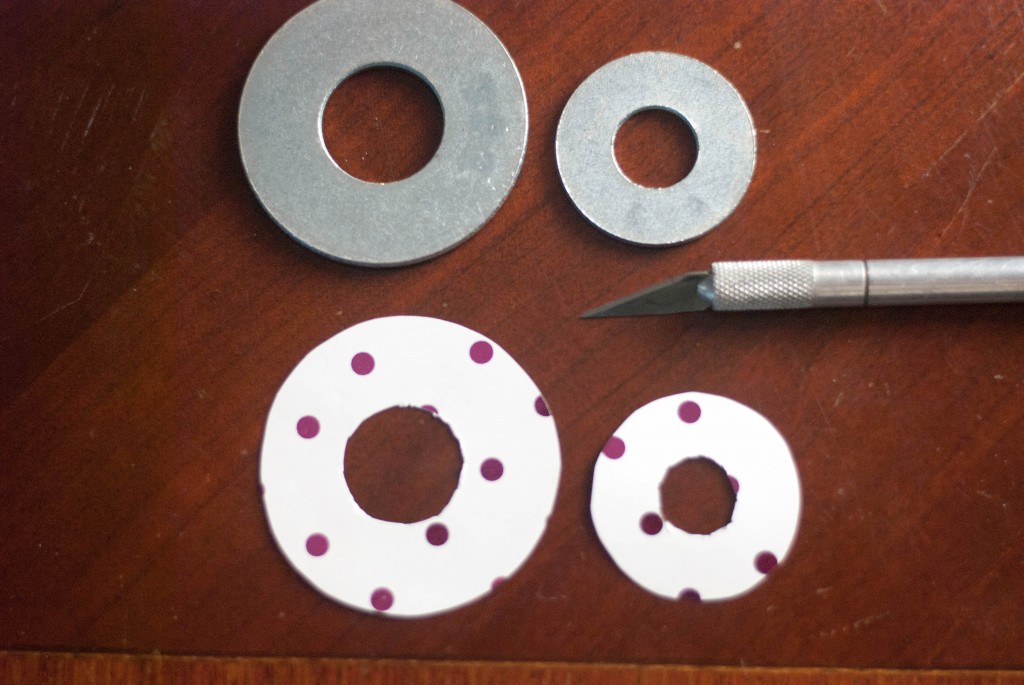 Next, take your washer and with a paintbrush, "paint" the flattest side of the washer with the ModPodge and apply your foiled paper. Press hard so the paper doesn't curl and leave a gap between the paper and the washer.
Let dry overnight.
After thoroughly dried, prepare the high gloss finish as per the directions on the box. After mixing, I like to wait just a few minutes to let the bubbles subside. When ready, take a spoon and drizzle the glaze right on top of your papered washer. Take a toothpick or something thin and sharp to spread the mixture over the entire surface and to pop any bubbles that you might see. Try not to put on so much that the mixture spills over the edges of the washer.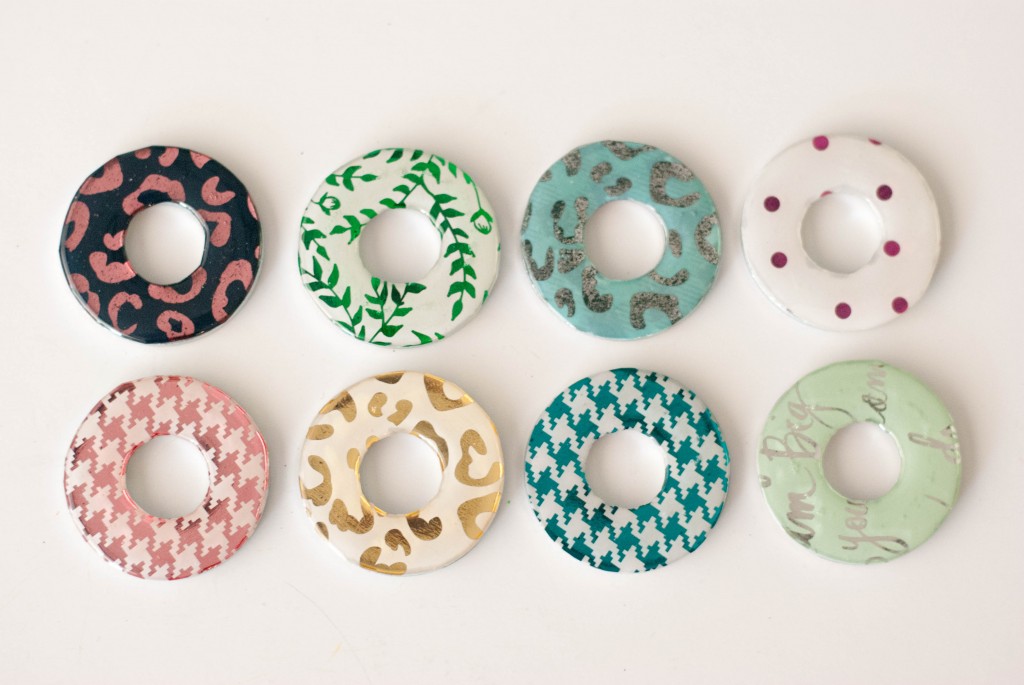 I would recommend drying for at least 24 hours or even longer if the gloss finish still feels gummy and it hasn't hardened all the way.
When hardened thoroughly, take some fishing wire and determine the length of your necklace. Then fold the fishing wire in half and with the looped end, push that through the hole of the washer, then stick your two ends through the loop and pull tight. It should look like this: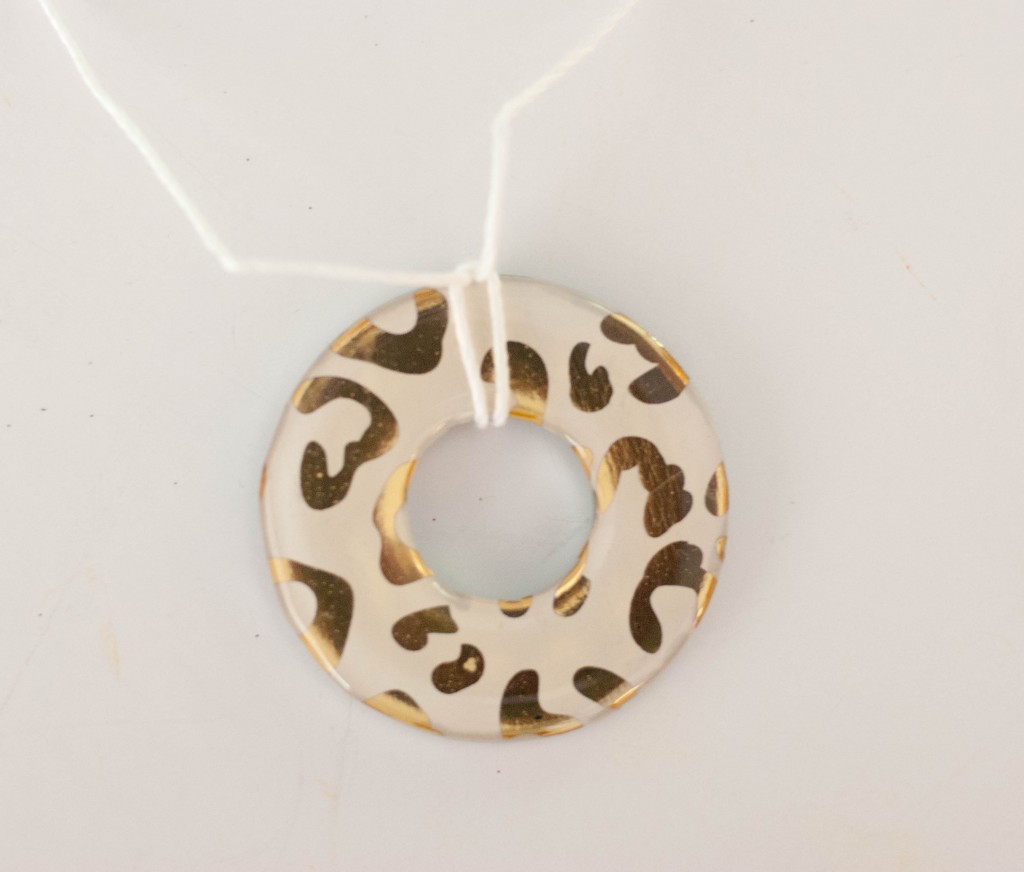 Now comes some fun! With whatever beads, pearls and baubles that you have, create the rest of your necklace. You can either finish them off by tying them to a necklace clasp or just tie around your neck.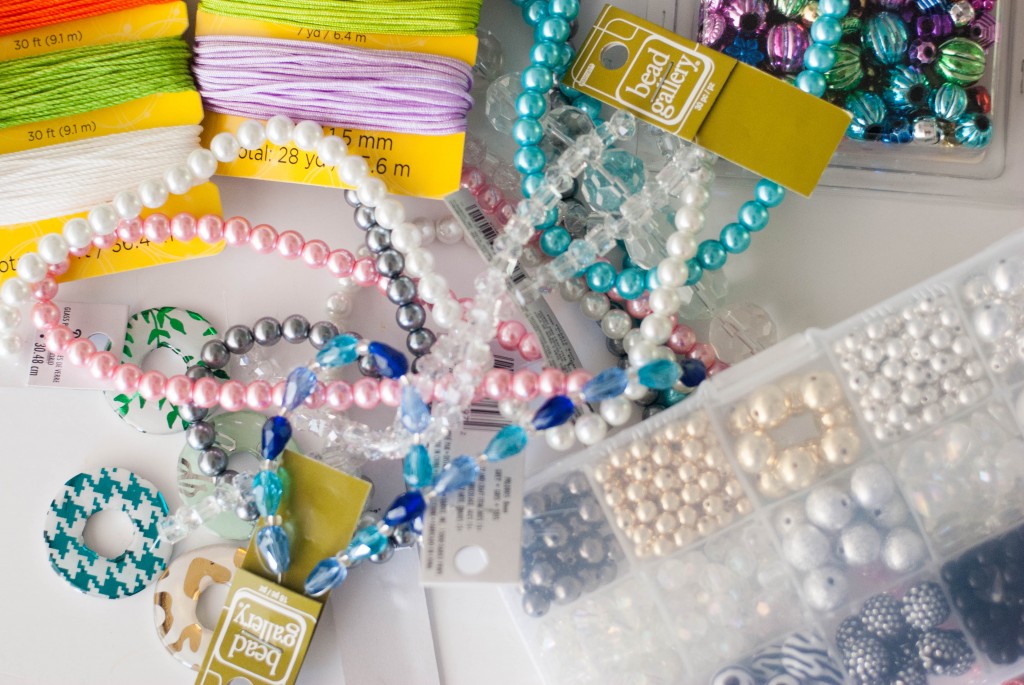 Here is the black one that I made that I love: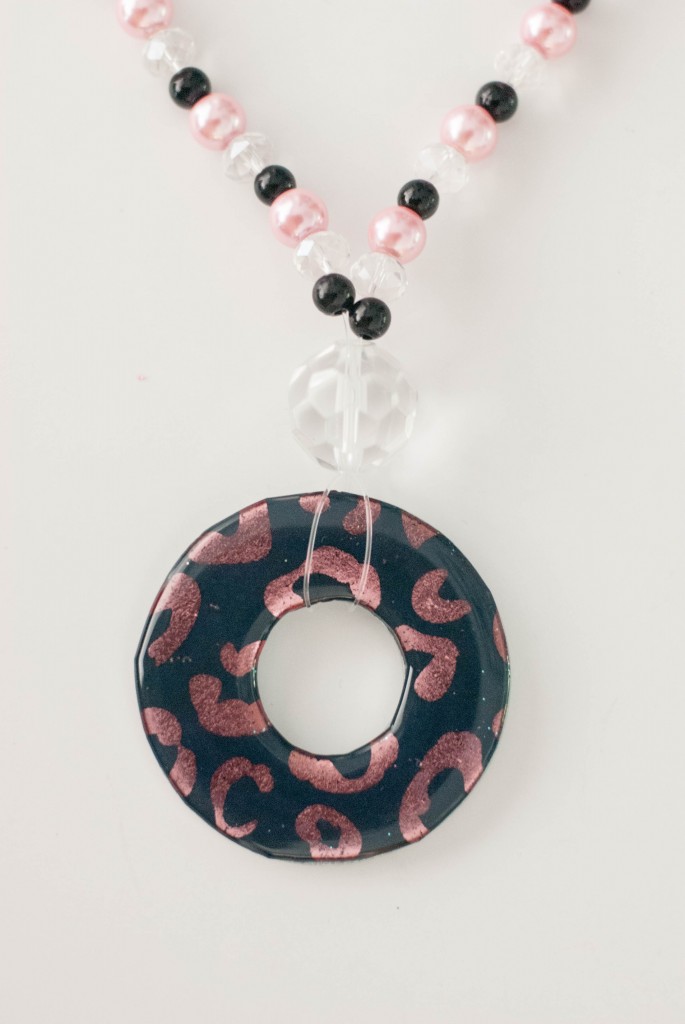 And a few more!
One thing that I love about this Minc machine is that you can foil more things than you think. It's not just for cards or banners. Be creative! What do you have in your house that you would love to foil?! Here are some of my past projects:
Free Printable Pantry Labels, DIY Foil Gift Box, Patriotic Paper Wreath, Free Cinderella Quote Printable, and Altoid Gift Tins.
If you have teenage girls, they will love making these and giving them as gifts to their friends and I hope that you will enjoy them too!