Ahoy ye landlubbers! It is that time of year when we talk like scallywags and fight with swords! 19th September is "Talk Like A Pirate" day, and we have all the best, easy pirate ideas to celebrate right here! Read on, if ye dare. Also, you can have all these easy pirate ideas we've lined up for you in your pirate-themed party. They can also be fun during Halloween when you're searching for a theme to go with.
It sure feels fun to be a pirate, having to talk like one and even more – dressing like one. Reminds me of when we were younger and were so excited to watch "The Pirates of the Caribbean" films and our favorite Jack Sparrow. Old blissful days. I bet you are now ready for our easy and fun pirate ideas for your kids and you. When we say easy and fun, we mean every word of it.
So hop on! And let's take a wowing pirate's adventure together.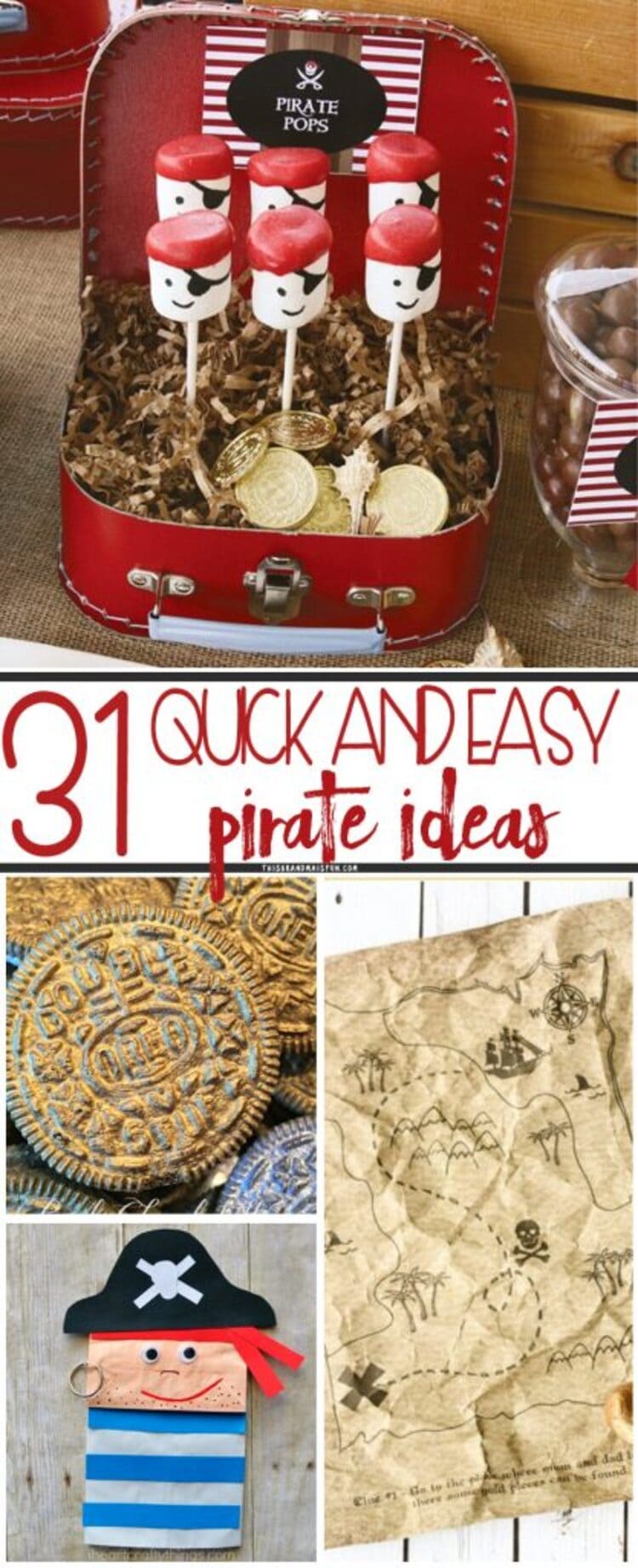 Easy Pirate Costumes For Your Pirated-Themed Parties
First things first, if ye want to be a pirate, ye have to dress like a pirate, YAAAAR! You can't have it any other way.
This post may contain affiliate links. What does this mean? If you purchase something we get a small commission at no extra cost to you. Thank you for supporting our blog! For more information, click to see our disclosure policy.
1. No-sew Captain Hook Costume
No-sew? That means easy-peasy! If you're anything like me (frazzled, tired, overwhelmed, but happy…), then this no-sew captain hook costume is definitely for you! It is so simple to put together, too. It is made from a t-shirt and leaves you looking like the captain you want to be! Now you can steer your ship in any direction you want!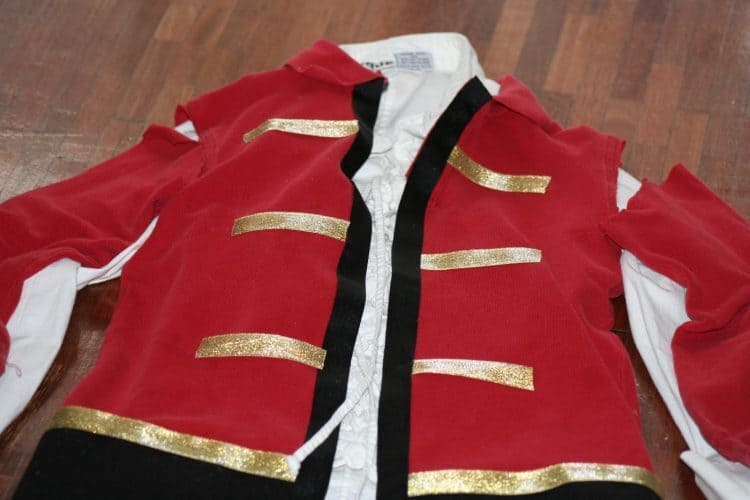 2. Last Minute Kids' Pirate Costume
I like the simplicity of this kid's pirate costume which can be made within minutes. Just by finding unused items from your closet, your grandkid can get a nicely made costume and have tons of fun! It's so easy to make, yet still screams "AVAST!"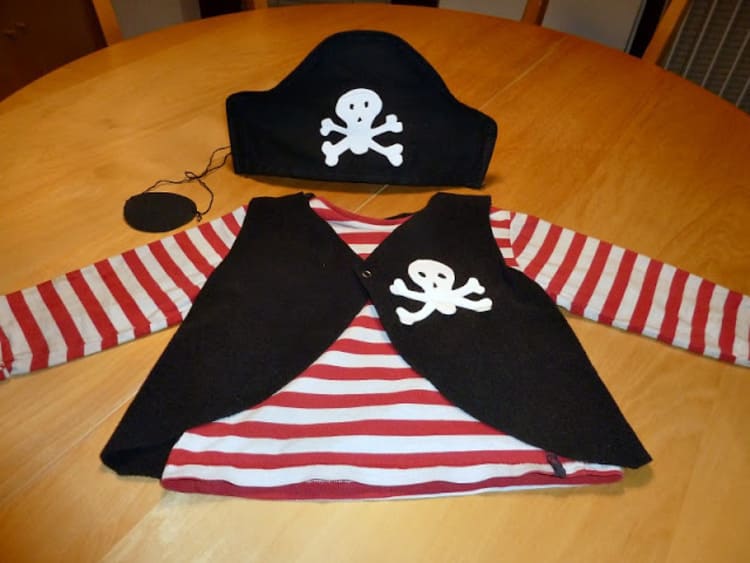 3. Pirate Lady's Costume
Are you short of ideas for your Halloween look? Or are wondering what look to pull on 19th September? You do not need to worry anymore. We got you covered.
I came across this lady's costume and I immediately loved it. It's perfect for us adults out there. Just totally adulting the pirate thang. Men can also glam in it.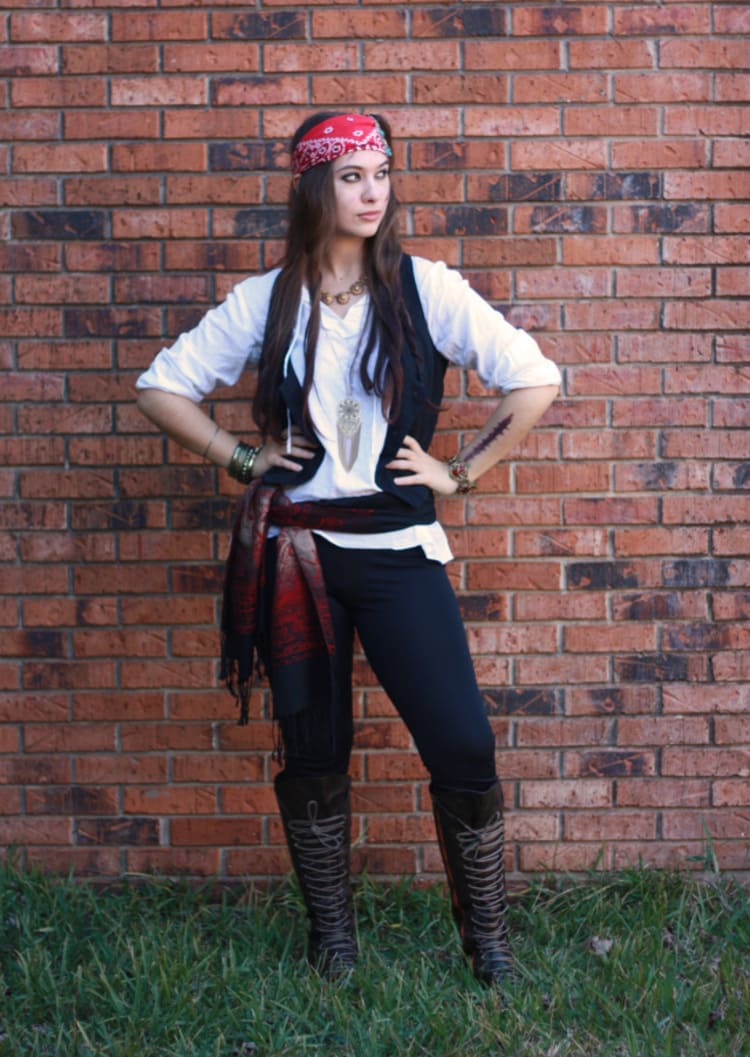 4. Pirate Bandana Skirt
For anyone with little pirate granddaughters, you will love this bandana skirt! It is so unique and colorful. And the best part, your kid can have it in whatever color they wish or love. I wonder if I can make it in my size?… I am thinking of being crafty and I might just try it out.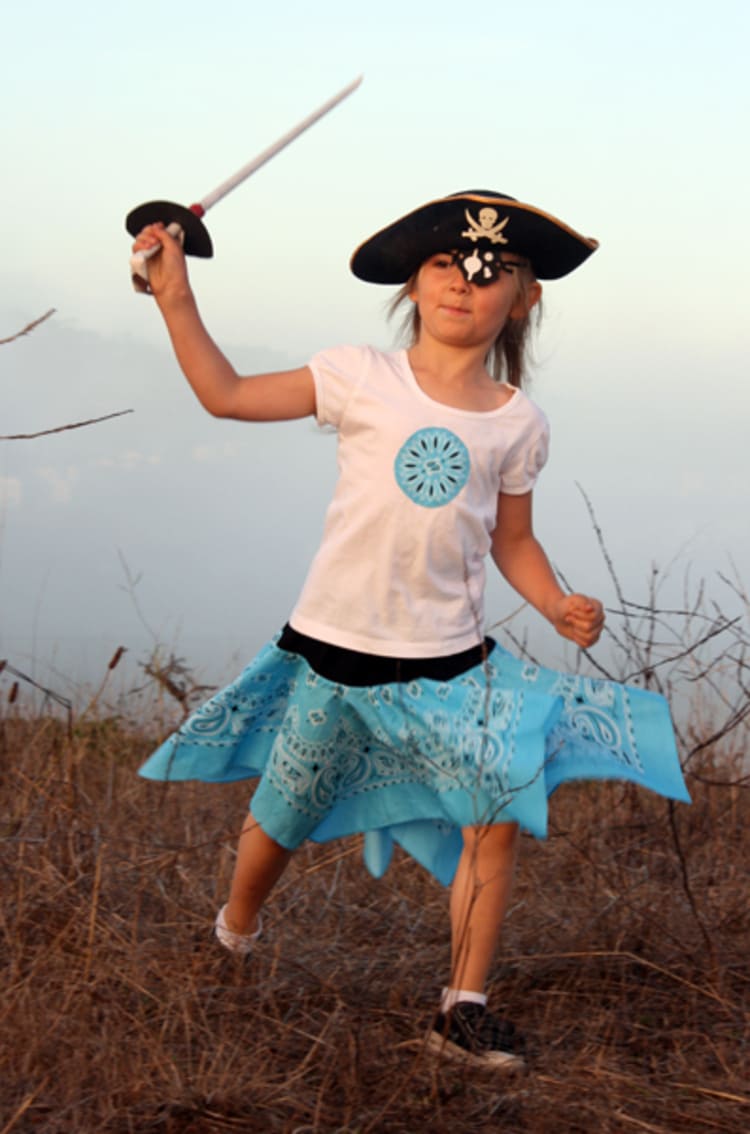 5. Cardboard Swords
A pirate costume isn't complete without a sword! To make yourself one, you can use cardboard material. It comes in handy as it is sturdy and free. For the shiny pointed surface, you can use aluminum foil. These instructions on how to make your own cardboard pirate swords are awesome.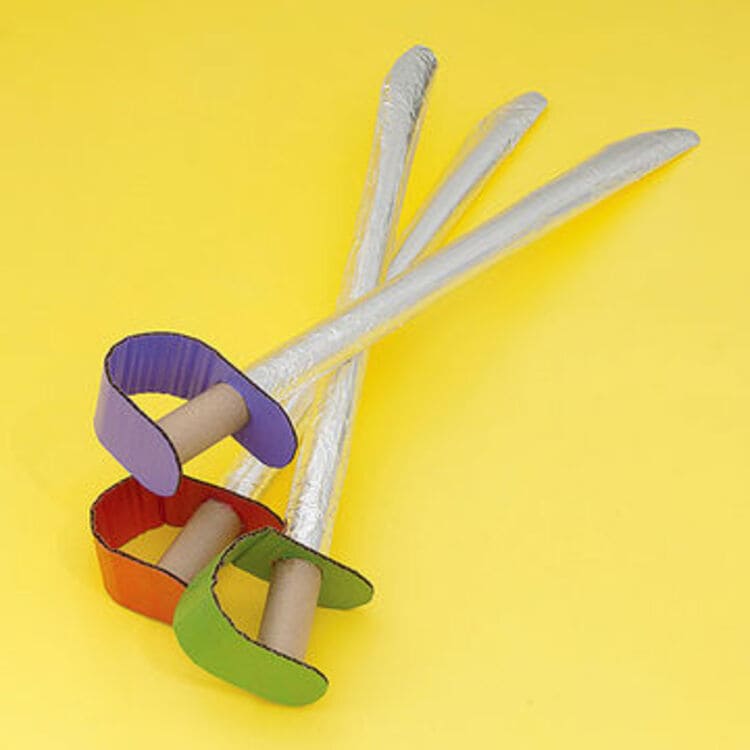 Creatively Made Pirate Themed Foods
Ye be needin' pirate food in yer belly before ye leave on your adventure!
6. Marshmallow Pirate Pops
What child- ahem, pirate- doesn't love marshmallows? I love these pops that will look so yummy and give your red and white pirate-themed party an edge!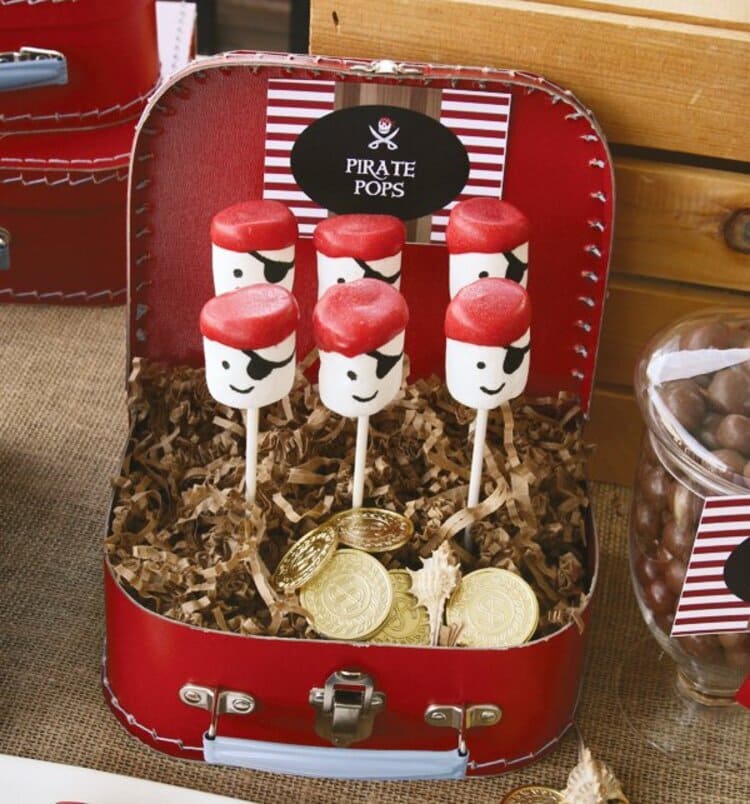 7. Hotdog Octopus
Shiver me timbers! A hotdog Kraken! This will certainly be a fun food to feed on especially for your grandkids. We can bet everyone will have their plates cleared within minutes of having it served. Get crafty and fill your table with smiles and laughter by trying out this hotdog octopus idea in your pirate-themed party.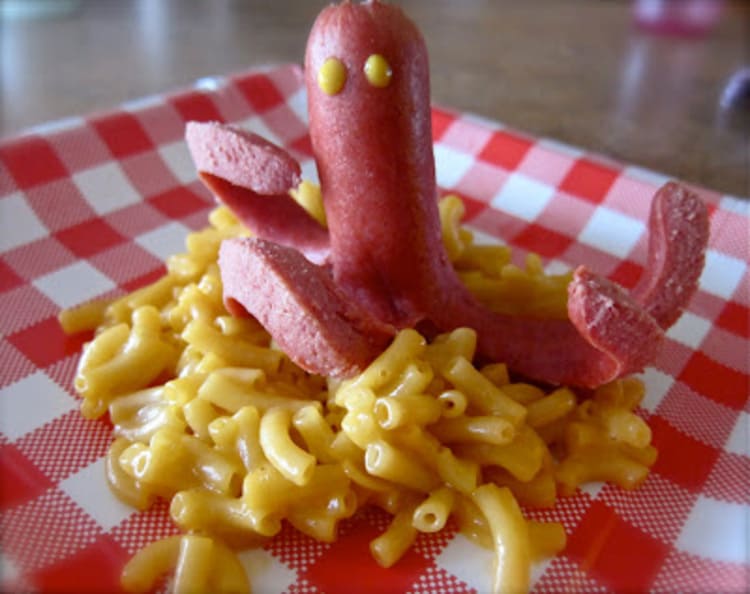 8. Spyglass Crispy Cones
Pirates need spy glasses to be on the look of their surroundings. We can definitely bring them to our food craft. Coz why not! These cones are definitely the hack for that spyglass fun pirate snack. They're almost too pretty to eat! Almost.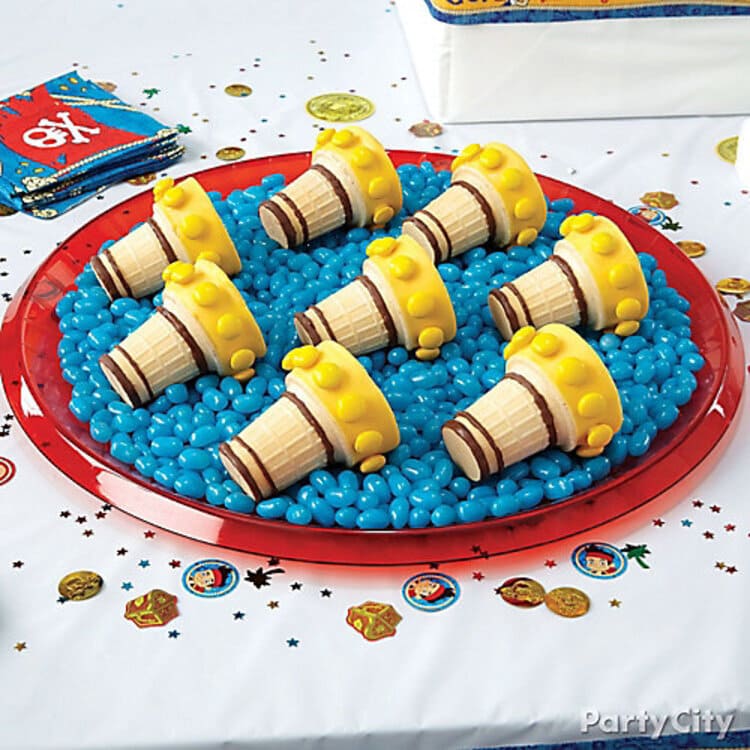 9. Jell-O Fish Bowls
If Jell-O had been around when pirates ruled the seas, I'm sure they would've eaten it all the time. This pirate Jell-O would make such a nice treat for your party! Looks so yummy!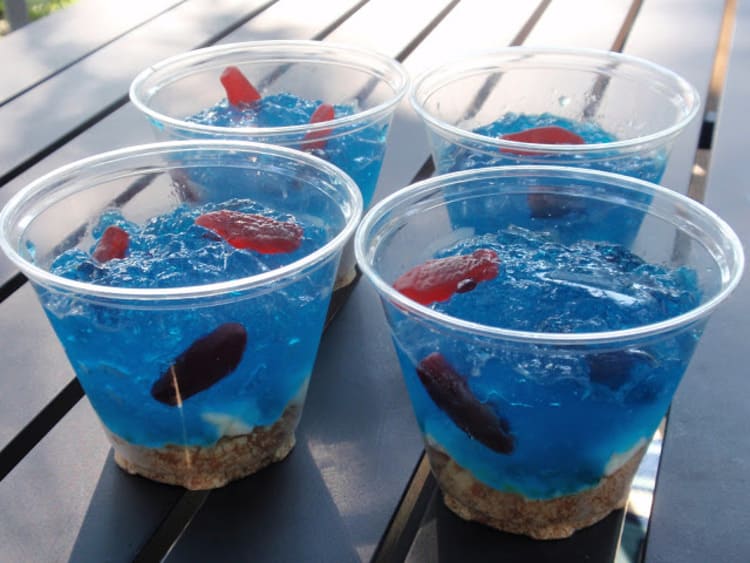 10. Gold Doubloon Oreos
These doubloons make my mouth water. They bring that pirate gold coins treasure vibe! If I ever found a real gold doubloon, I would probably just use it to buy Oreos anyway.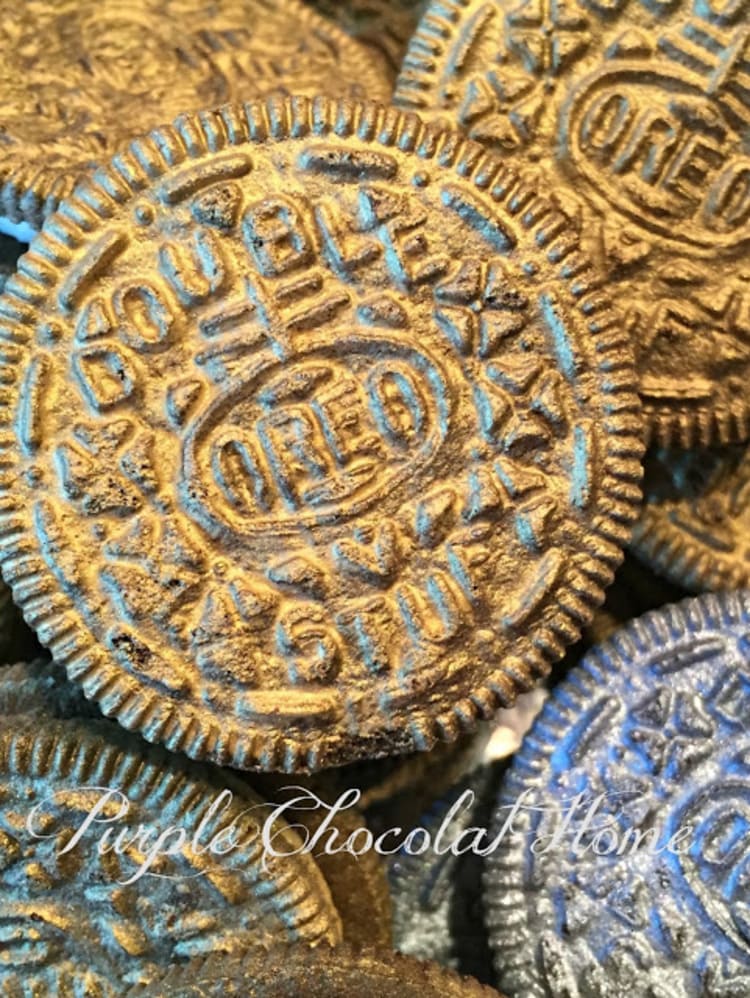 11. Pirate Treasure Chest Swiss Roll
How cute are these edible treasure chests swiss rolls?! The chocolatey chest can have candies or gems in it to act as treasure. Makes such a fun food idea! And who doesn't love Swiss Rolls? Certainly not me!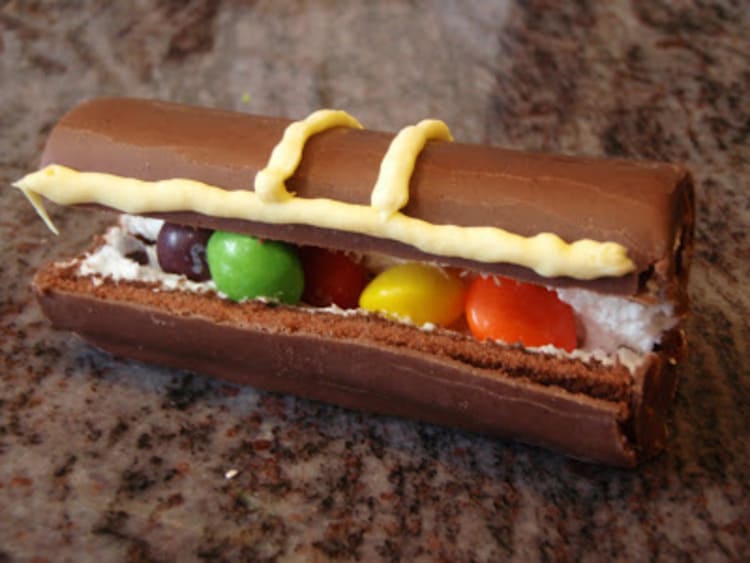 12. Pirate Ship Apple Snacks
If you're looking for a fun, healthy snack to try, these cute apple ships are it! They are so simple to make and assemble you'll pinch yourself hard for not knowing the fun food early enough! Simply transform your apples into pirates' ships, and enjoy your fruity voyage.
Pirates Adventurous Treasure Hunt Ideas
And what would be a pirate without a pirate's treasure?
13. Printable Treasure Map
To start with no one can do a hunt without a map to direct them. More so a pirate. For your party or Halloween pirate look, get yourself a great printable map. With it, your treasure quest can begin!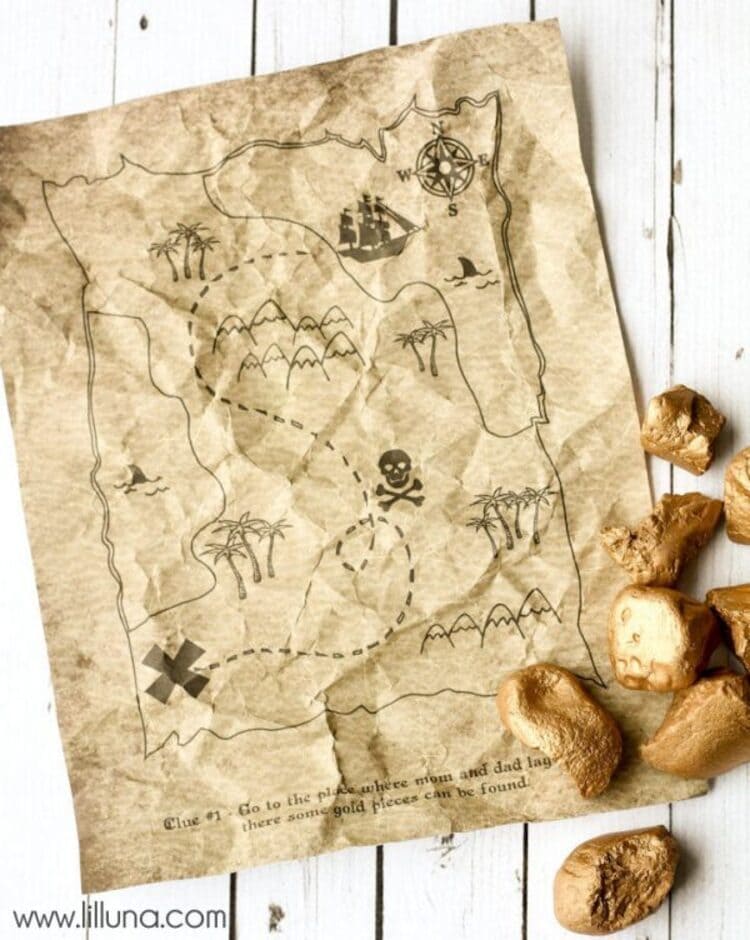 14. DIY Treasure Map
If you're feeling adventurous, you can easily make your map. The directives are so simple to crack. And off you start with your treasure search.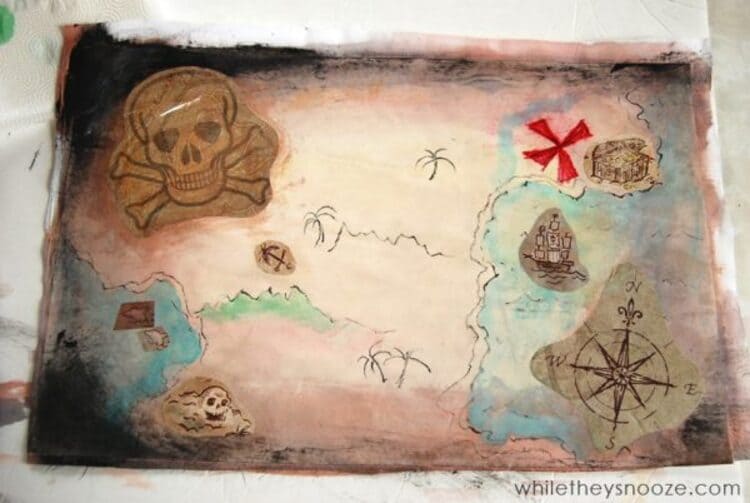 15. DIY Treasure Chest
Love this idea for a treasure chest! They completely transformed this cooler. How genius of an idea! It's super easy, and looks amazing!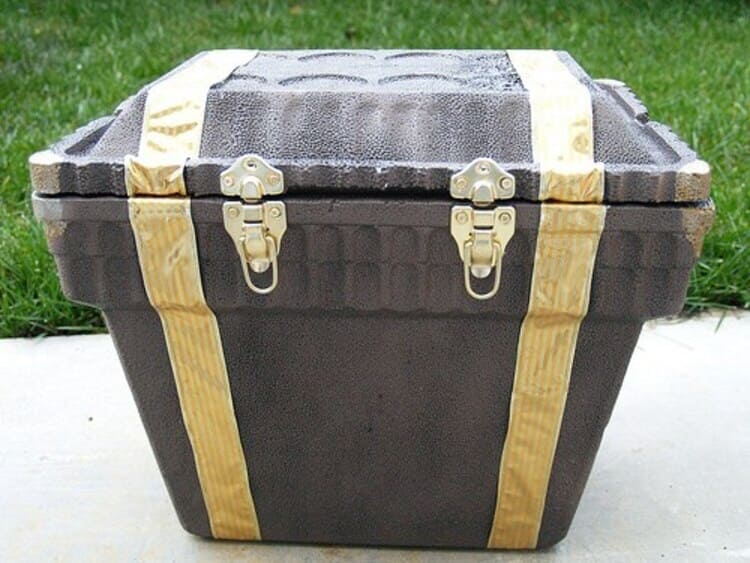 16. Treasure Chest for Toddlers
This toddlers' treasure chest is so cute for little pirates! And you can't tell it's made from baby wipes container and food lid! These two materials are so easily available for your DIY kids' treasure hunt.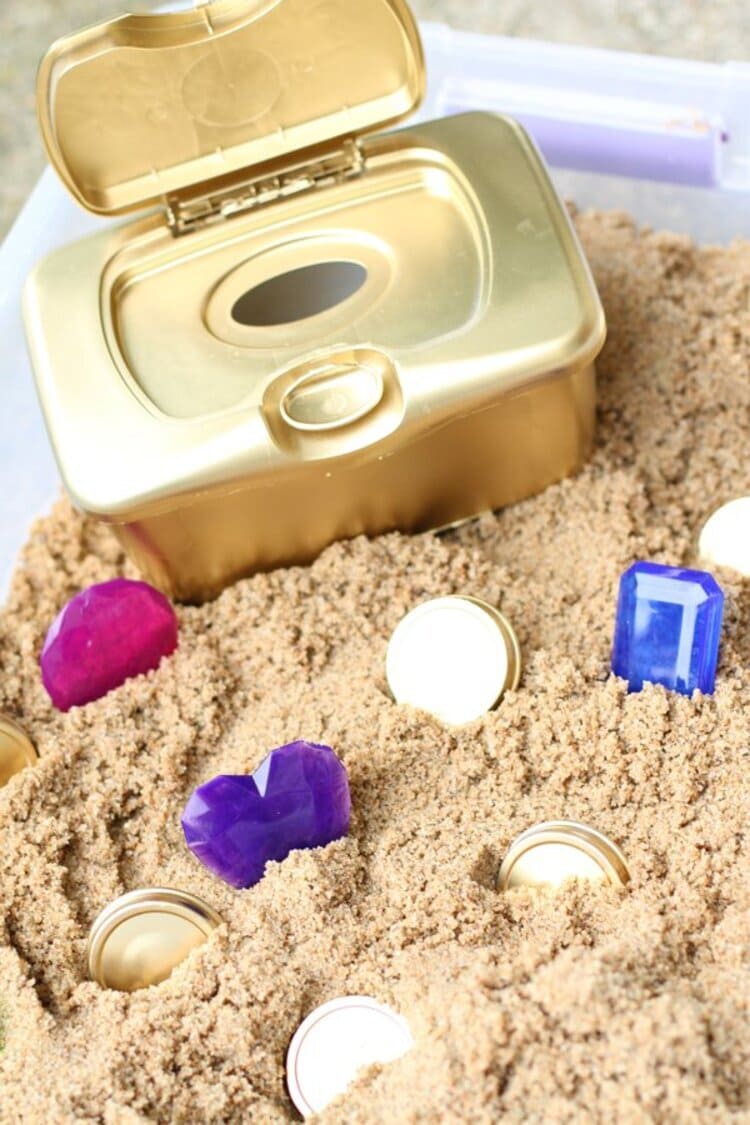 17. Pirate Doubloons Treasure Hunt
I love this unique take on treasure hunts. It looks intriguing and is also super educative for grandkids. Your backyard can be this much fun during your pirate party.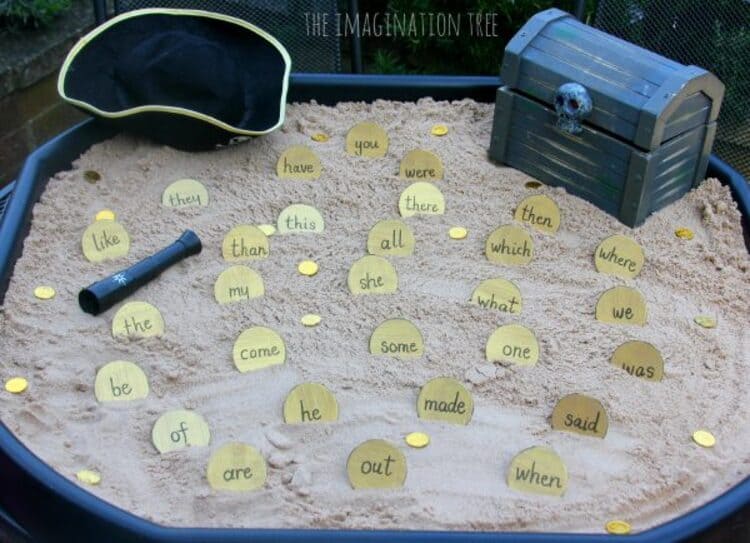 Fun Pirates Crafts & Activities
These crafts be the perfect thing for yer little pirates!
18. Sea-view Telescope
If you ever need a quick beach escape, you can always borrow this spyglass from your little one! And more to it is that it can be easily made from the comfort of your home. You just need a few supplies which are so easy to find in your home office or unused stuff.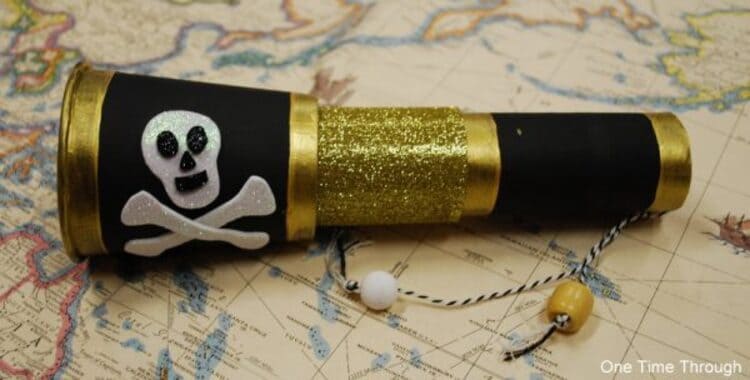 19. Paper Bag Pirate
Put on a puppet show with these cute small brown paper bag pirates. It certainly will be a fun party for your kids with something to play with. How crafty!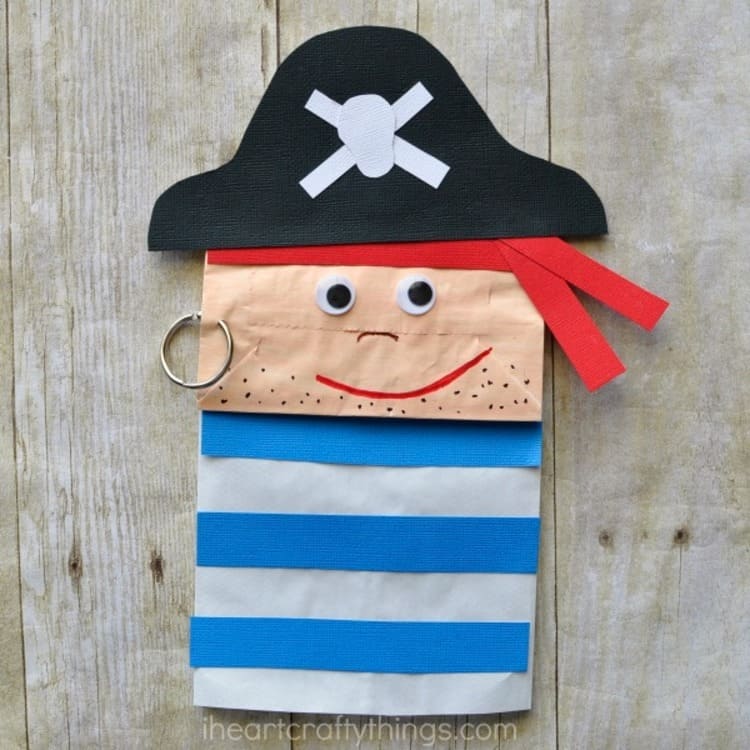 20. Toilet Paper Roll Pirate
If you use as much toilet paper as I do, then you should have plenty of toilet paper rolls for this cute craft for your pirate-themed look. Makes such a crafty and fun idea. Plus with tissue paper rolls there's much to explore and easy crafts to be made.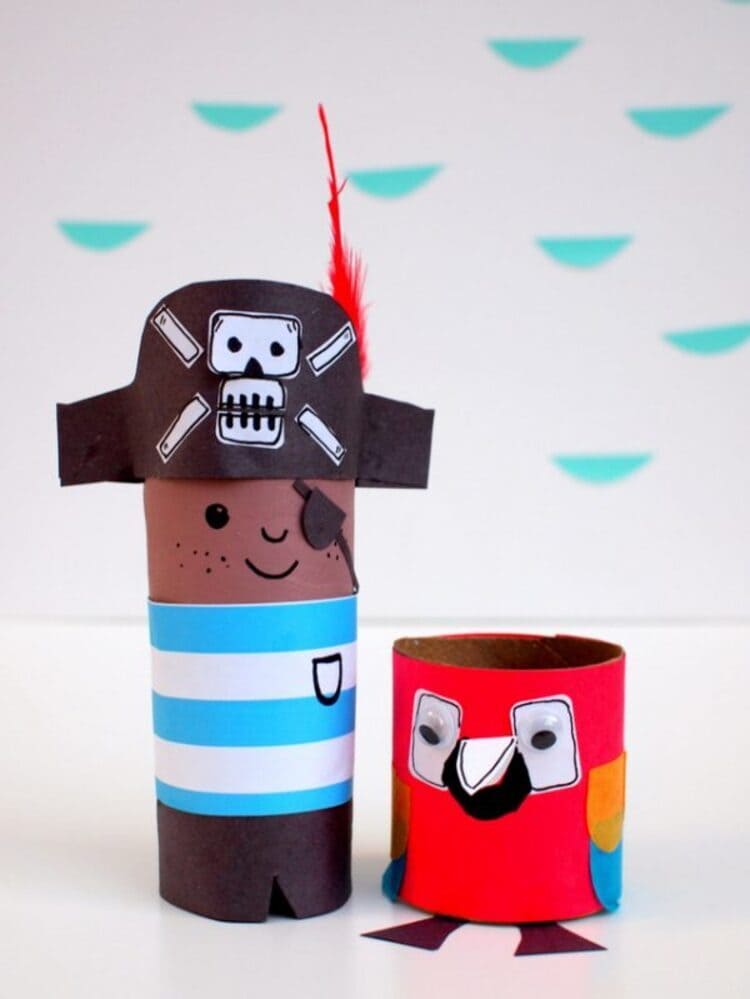 21. Sunken Treasure Discovery Sensory Bottle
These sensory bottles would be perfect for your little pirates! You can make a variety of sensory bottles and your kids will thank you for that.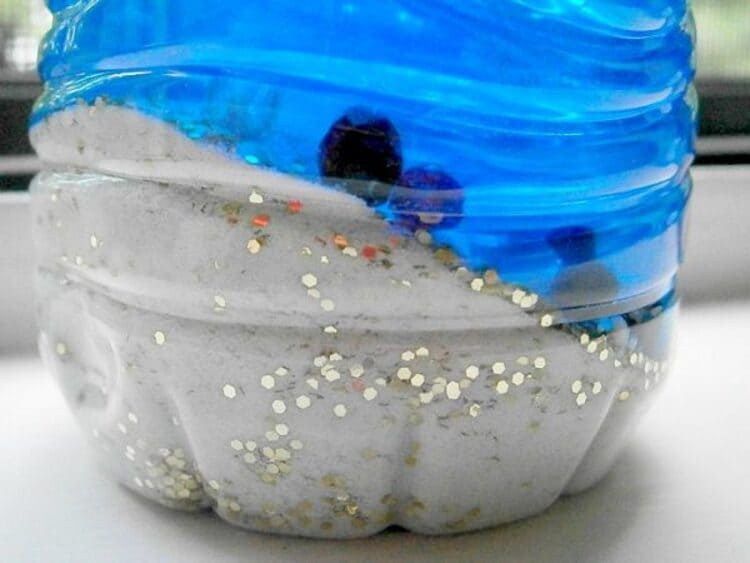 22. Perfect Parakeets
What's a pirate without a talking parrot? Make one of these cute little guys with easy-to-find supplies. They are simple to craft and turn out adorable. You can't help but love them.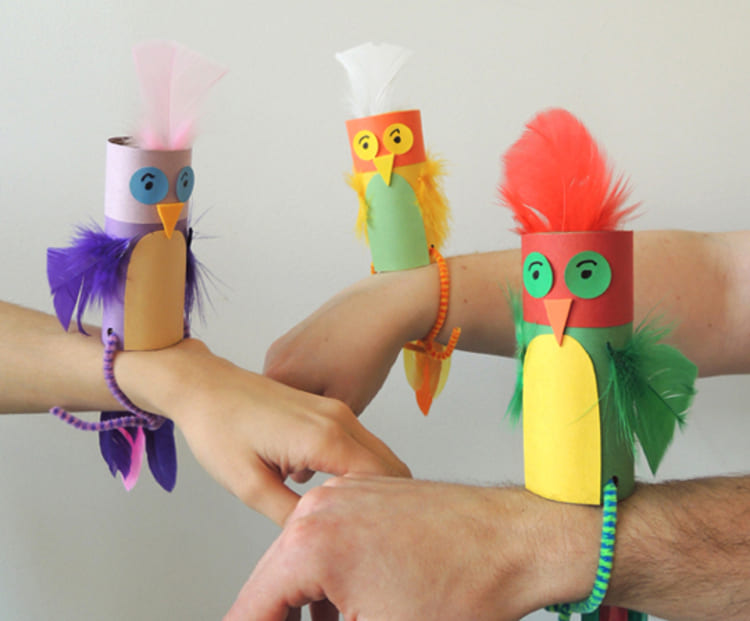 23. Exploding Treasure Chests
These treasure chests look so entertaining, I might have to try them out for myself! The activity is quite engaging and will keep your kids busy for long hours. On top of that, it is so much fun!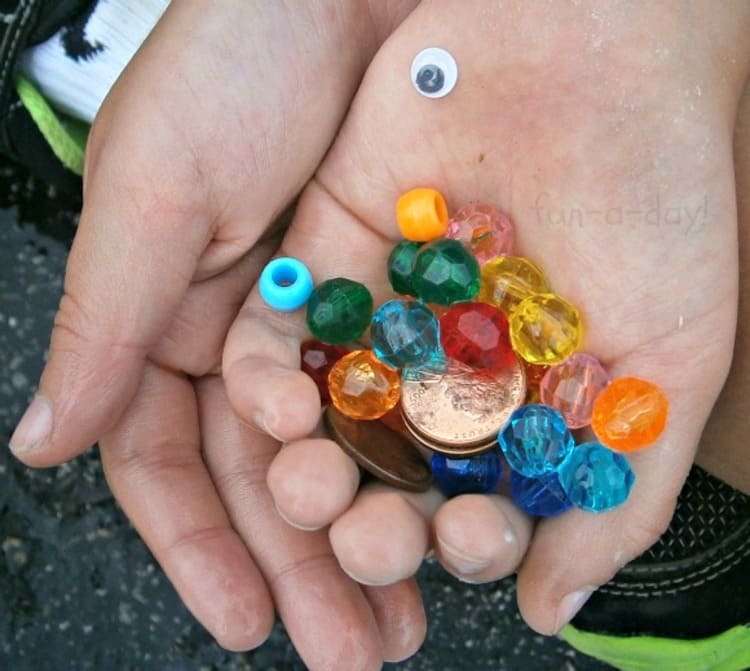 24. Pirate Songs
Time to put on a pirate musical with these songs. What better way to add glamor and adventure to your pirate-themed party! The songs are so easy, fun to learn and full of energy for a sociable activity.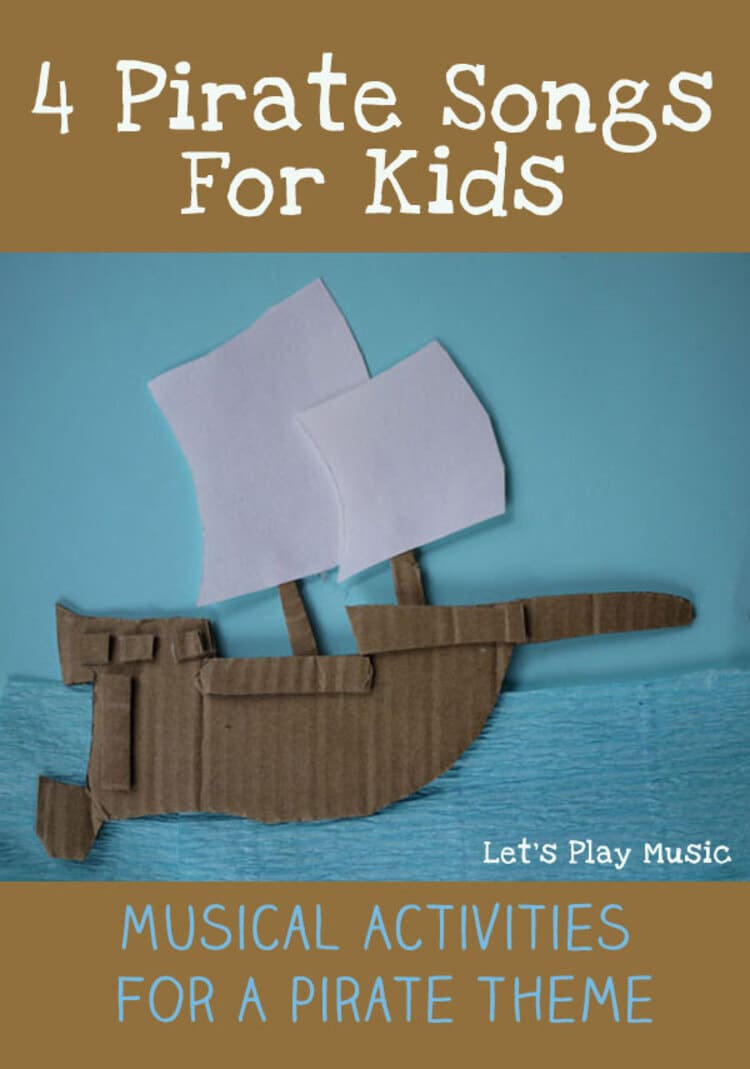 25. Walk the Plank
I love this walk the plank game is set over a kiddy pool! Oh my! This seems so much fun and pirate-y! Backyards can't get more interesting than this!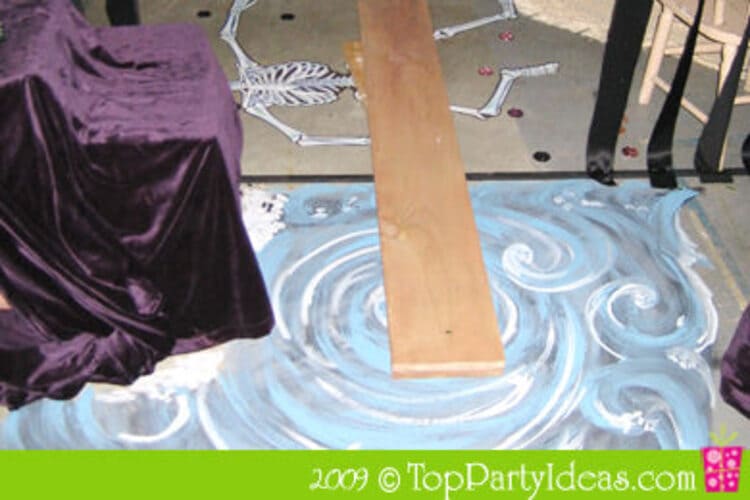 26. Captain Hook Ring Toss
One of the best pirate activities to ever come across is this! Test your aim with this fun game from Fleece Fun. The game is simple to set up as it needs easy-to-find supplies.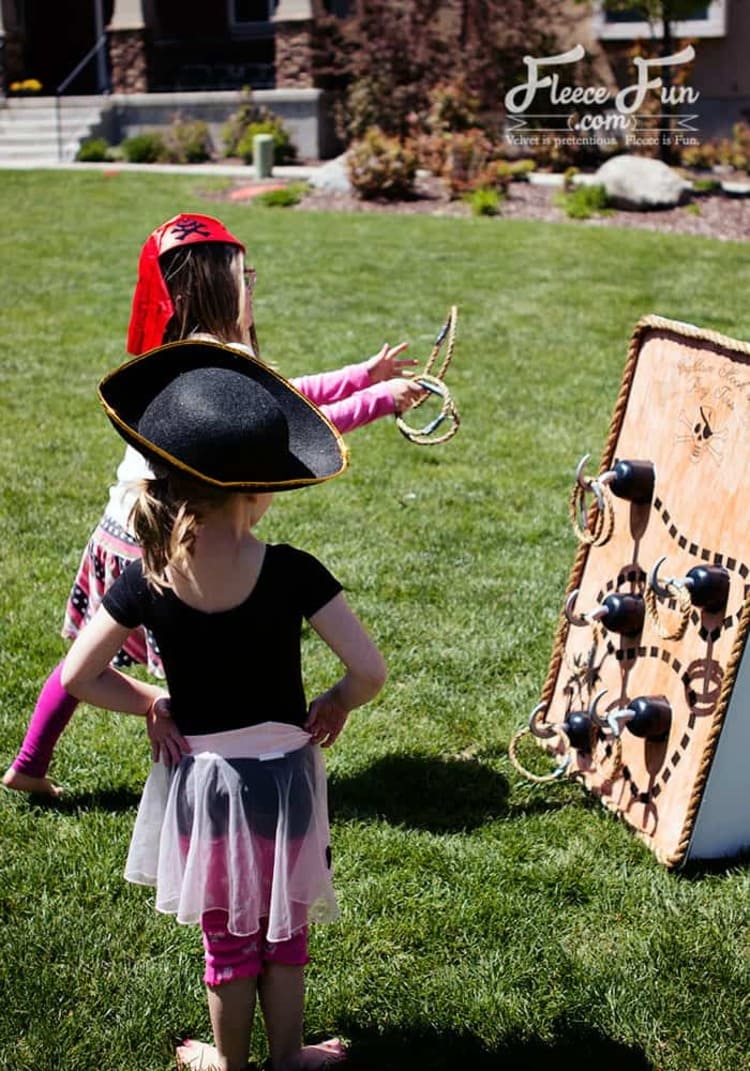 27. Homemade Gems
Make your colorful treasure with an easy step-by-step recipe. With watercolors, you get to have a variety of colored rocks and gems made for your colorful pirates' treasure!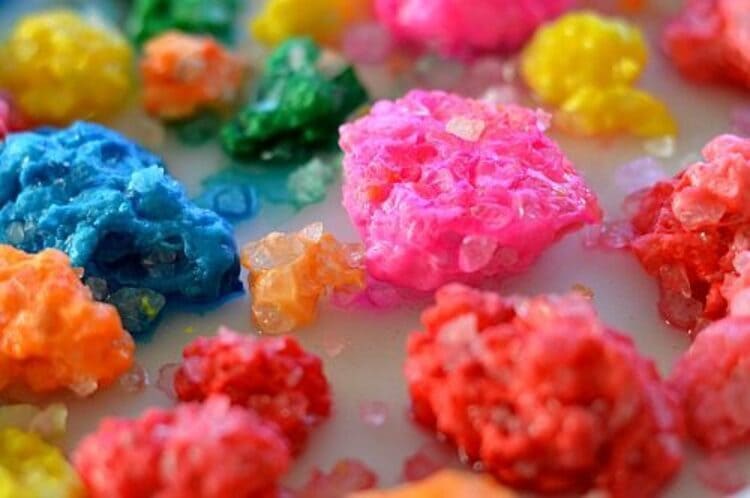 Educational and Fun Pirates Books
Arrr, what need ye books for? Pirates don't read!
28. Pirates Love Underpants
The title alone should be enough to convince you that your little pirates will love this one! It is catchy as it is and makes you want to just hear more about the pirates' underpants.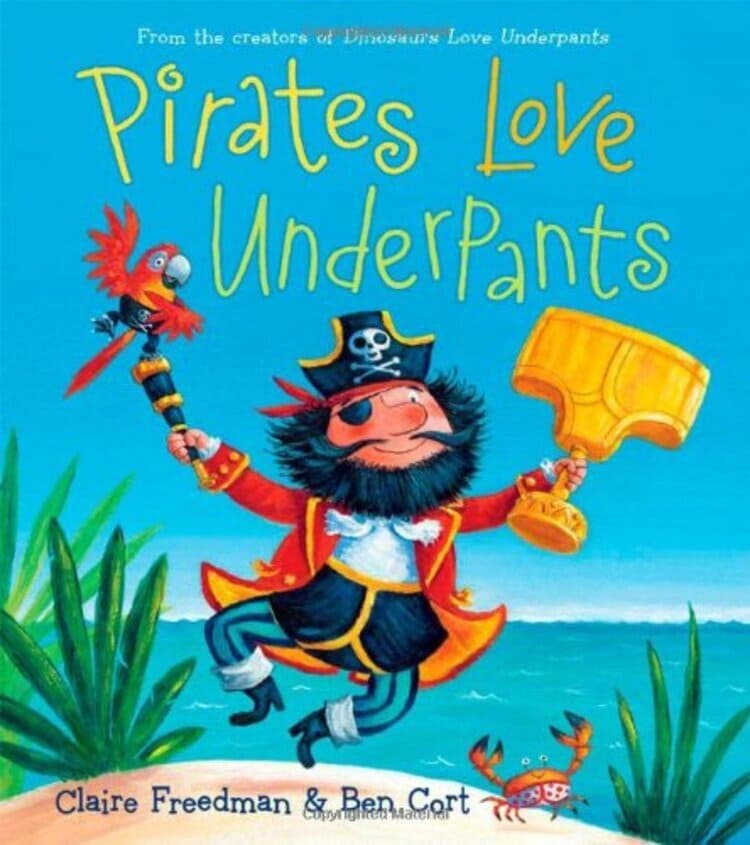 29. Goodnight Pirate
Even pirates, before they attack another ship, hoist a black flag.

Bela Kiraly
After a long pirate adventure, this book will be just the thing to settle your little ones down for the night. Getting ready for bed won't be the same with this one!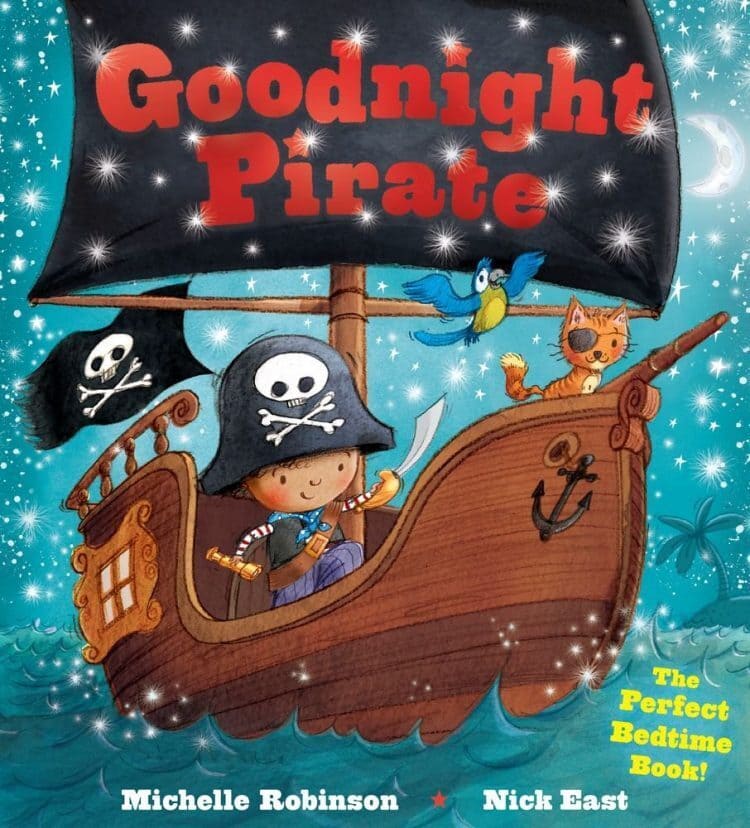 30. Pirate Pete
Ok, not gonna lie. Sometimes, reading children's books can be a little… slow. Not this one though! You and your grandchild will both love this story and probably read it on repeat.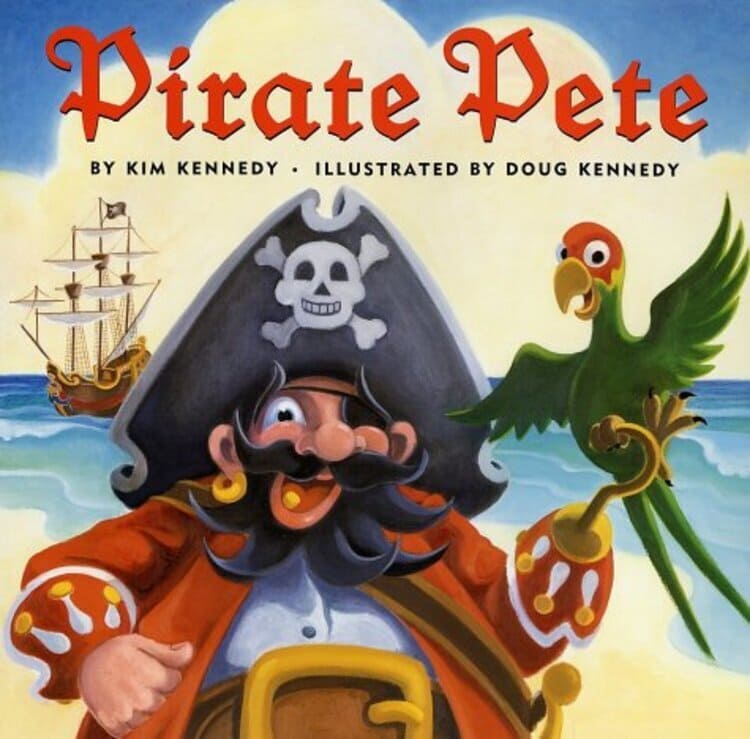 31. Shiver Me Letters: A Pirate ABC
Both pirate-y and educational, this book will keep your kids glued to it! What a fun way to learn the alphabet for your little ones!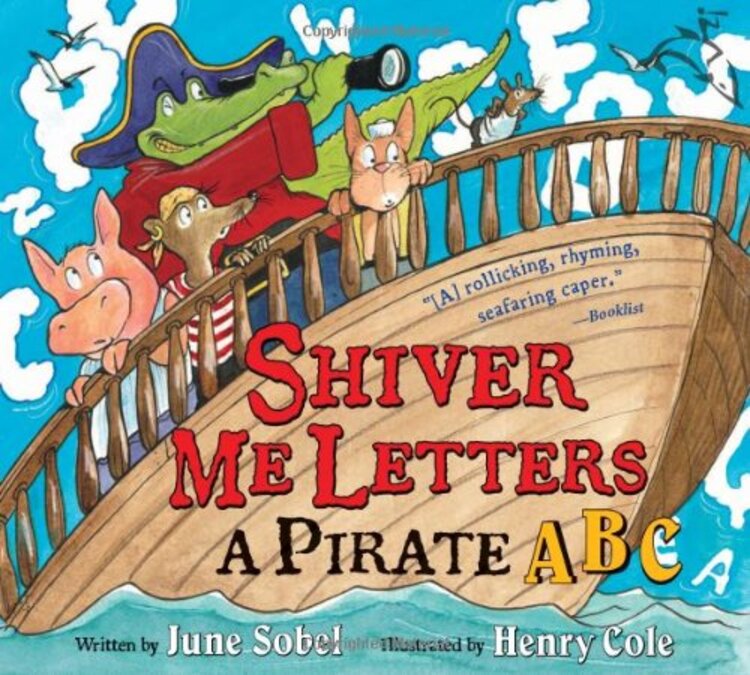 After reading the above tips we lined for you, I am certain your pirate-themed parties, hangouts, and sleepovers will take a turn for the best! If you hope to be a fun grandma, this is it for you. It's our joy to help you create fond memories with your loved ones. Maybe you can let us know how your pirate experience turns out once you try out our tips!
Did You Enjoy Our Easy and Fun Pirate Ideas? Here are More Easy Ideas For Your Parties: