I have mentioned many times before that Halloween is my favorite holiday next to Christmas. I am always on the look out for fun Halloween treats like this Halloween Snack Mix. Snacks that are colorful always catch my eye so this Halloween Snack idea was right up my alley.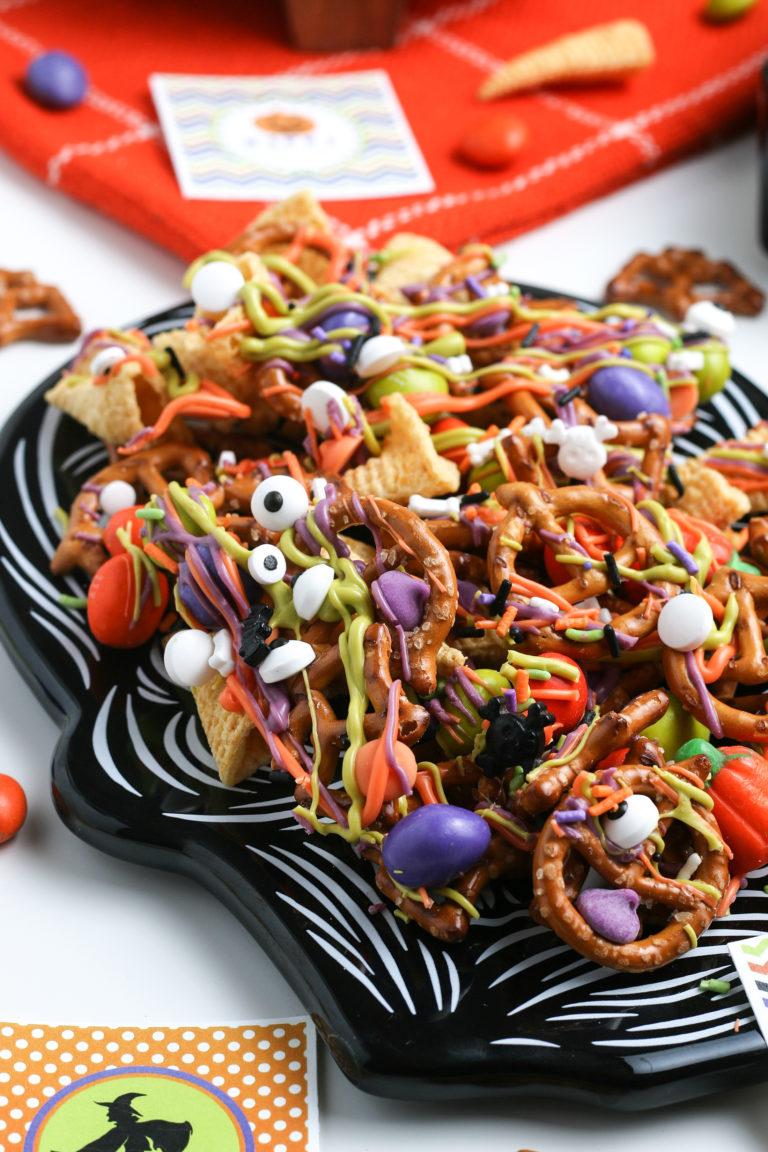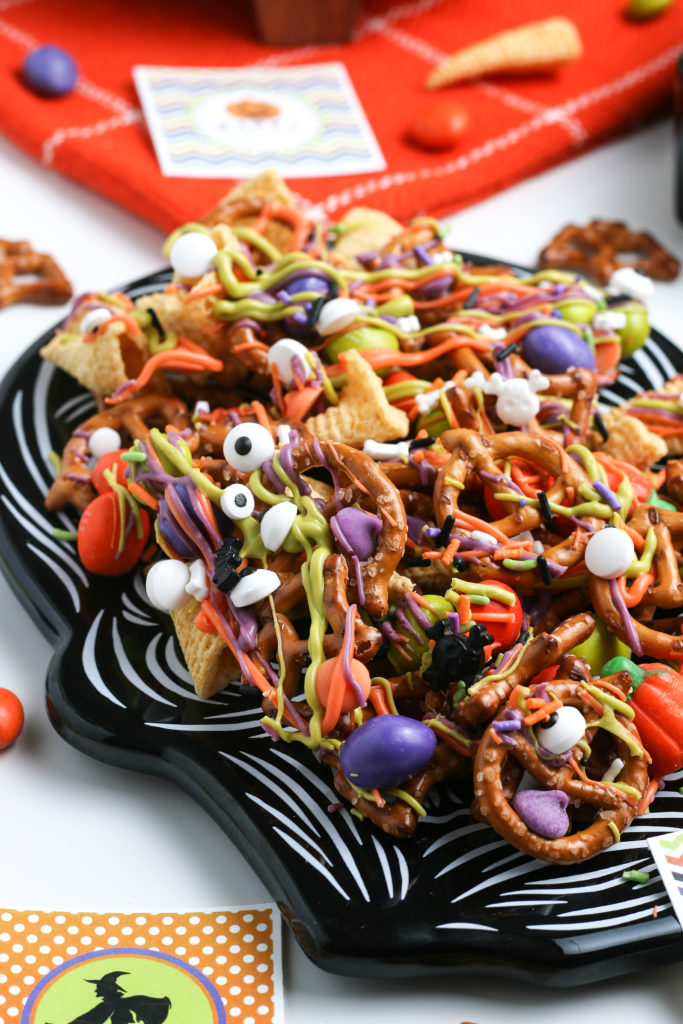 Successful snack ideas also depend on letting my grandkids help make the treat. This Halloween Snack Mix really fit the bill because it doesn't need to look perfect. Kids love dumping the items all over the pan. And although it looks messy, it wasn't really that messy to make which is another plus in my book!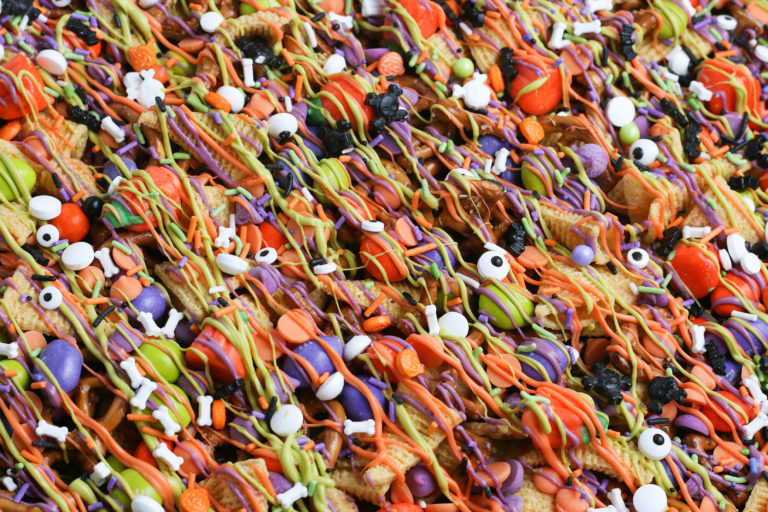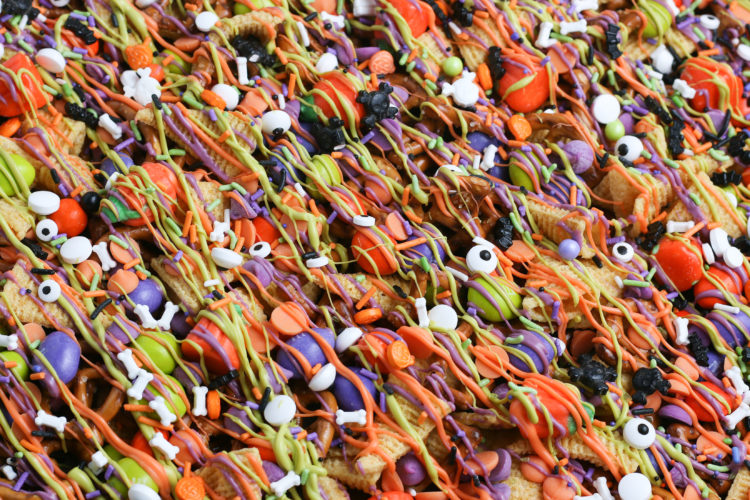 Grandkids will love the amazing mix of goodies that go into this treat. I have a ton of Halloween sprinkles so you can use up whatever is in your cupboard with this. But you might need to have them eat it at your house before mom comes to pick them up.
Hey, it's a grandmother's right to spoil, right?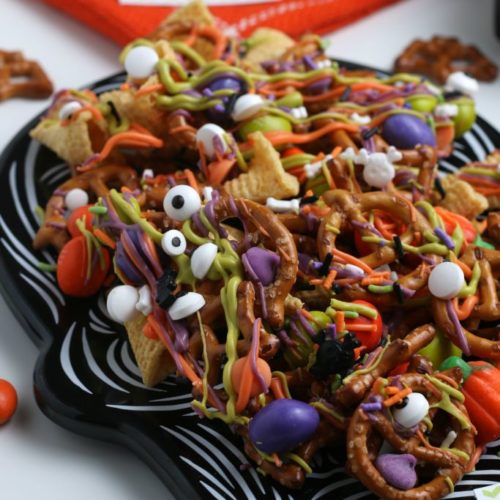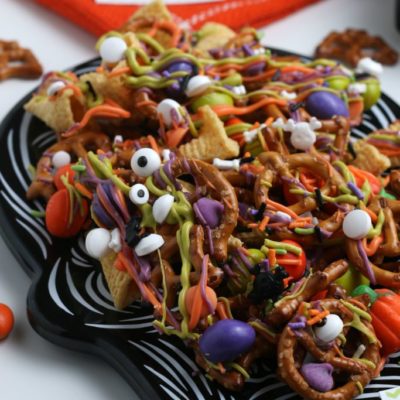 Halloween Snack Mix
Ingredients
5

cups

Pretzels

½

cup

Chocolate chips

3

cups

Bugles

1

cup

Pumpkins

½

cup

Peanut M&Ms

½

cup

M&Ms

Additional Toppings

Candy eyes

Sprinkles

Candy melts
Instructions
In a large bowl combine the pretzels and bugles until well combined

Spread mixture out on a baking sheet in to a even layer

Add in the chocolate chips, pumpkins, and M&Ms

Melt the candy melts per the instructions on the package.

Drizzle on the melted candy melts

Add on candy eyes and any additional sprinkles
And it is also a grandparents prerogative to be able to send the kids home after they eat said treats! Truth. It's a rule.
This post is written in 2020 and I'm wondering if there will even be trick or treating this year. Either way, I hope you have a safe Halloween with your little ghouls and goblins.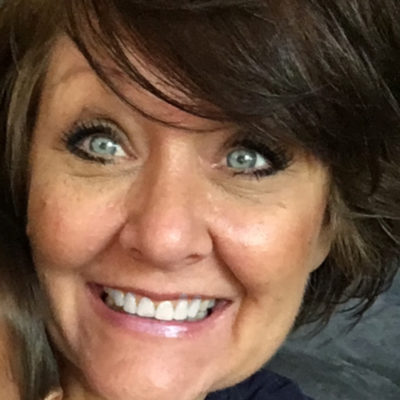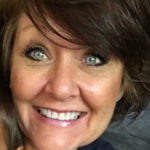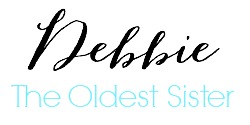 Gosh we've got some other great Halloween Treats for you! Check these out!