Even though I am currently living in Phoenix, it is actually chilly here. I know that you probably don't believe me, but Phoenix can really cool down in the winter. It even gets cold enough to want to make Hot Chocolate. Then to make Hot Chocolate even more fun for the grandkids, we've made a Hot Chocolate Charcuterie Board!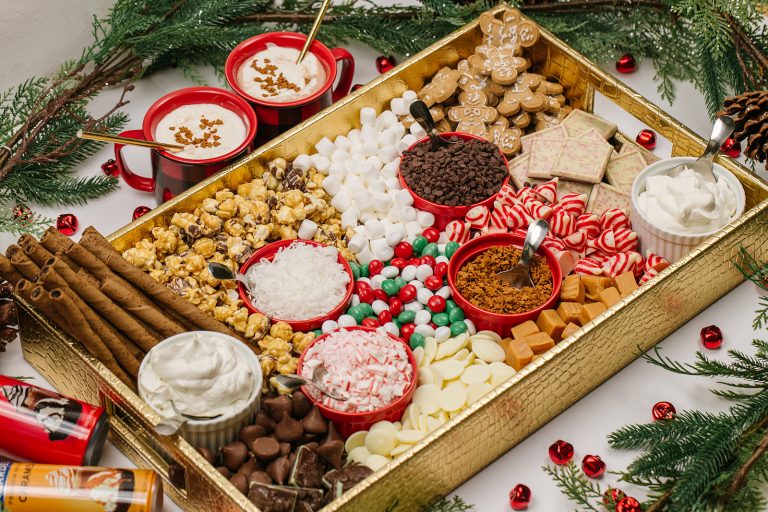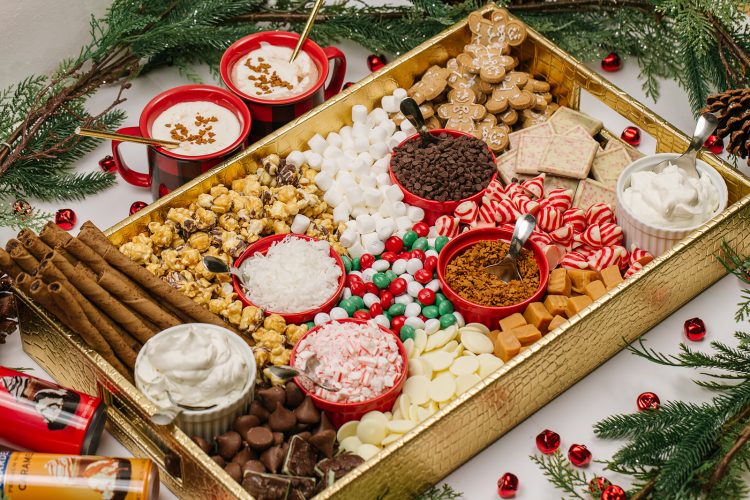 What do I put in a Charcuterie Board?
Usually the answer is…whatever you want! For this Hot Chocolate Charcuterie Board we've included lots of yummy things some of which are seasonal but substitutions can easily be made.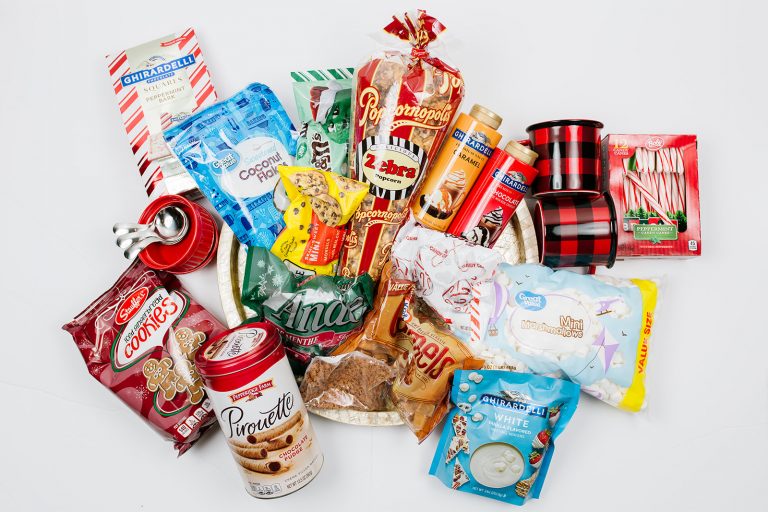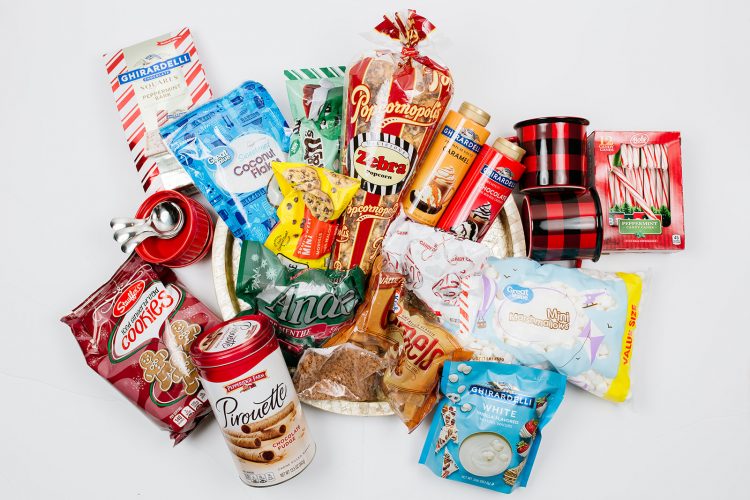 Items we used:
Pirouette cookies, chocolate chips, popcorn, whipped cream, crushed candy canes, white candy melts, M&M's, marshmallows, caramels, coconut, mini chocolate chips, peppermint Hershey kisses, gingerbread men, Ghiradelli peppermint squares, caramel and chocolate sauce and Andes mints.
With this many options, there is always something for everyone.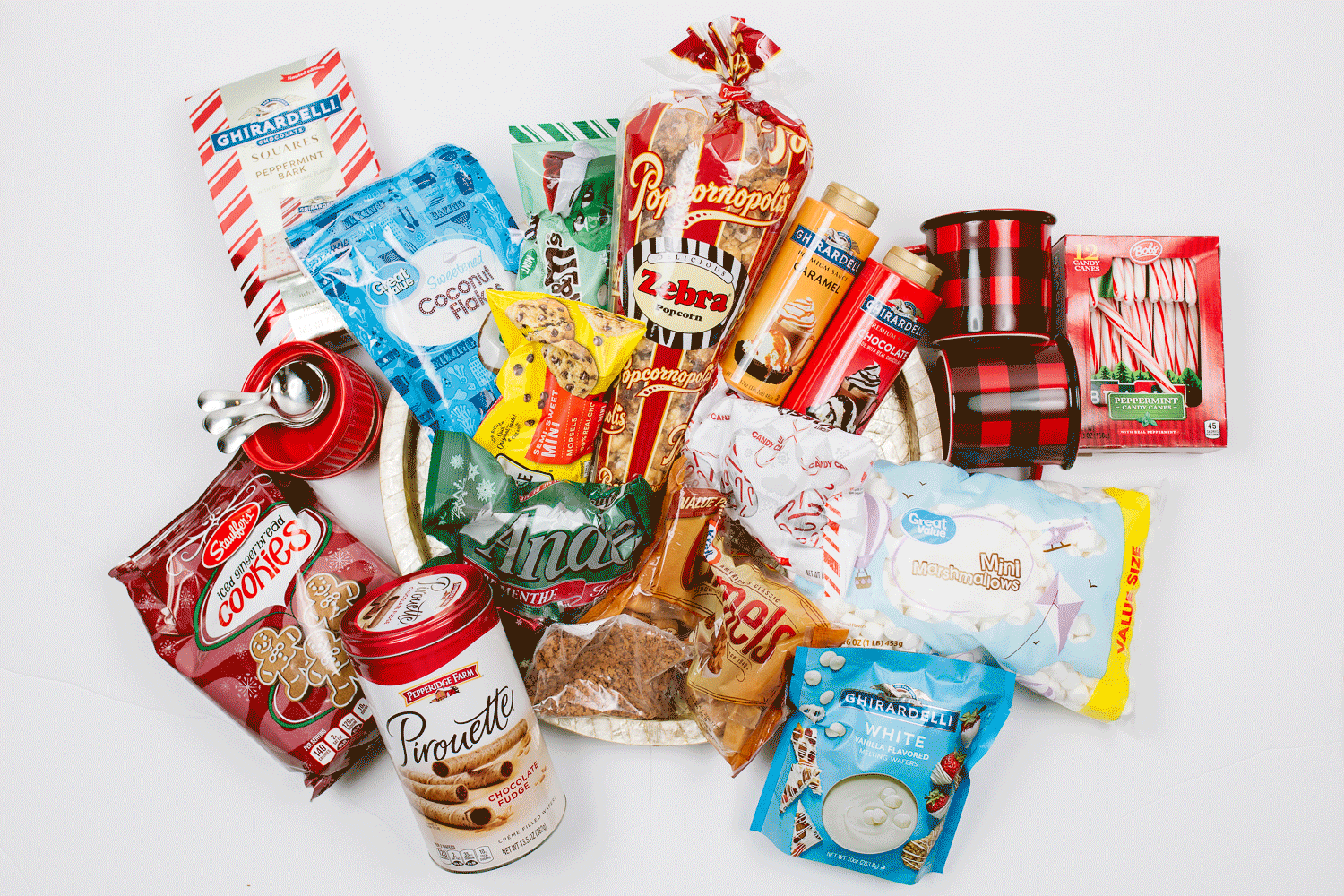 Do you have a good Hot Chocolate recipe?
Glad you asked! Yes we do. Our favorite hot cocoa mix can be made ahead and then ready when you want to make hot cocoa fast.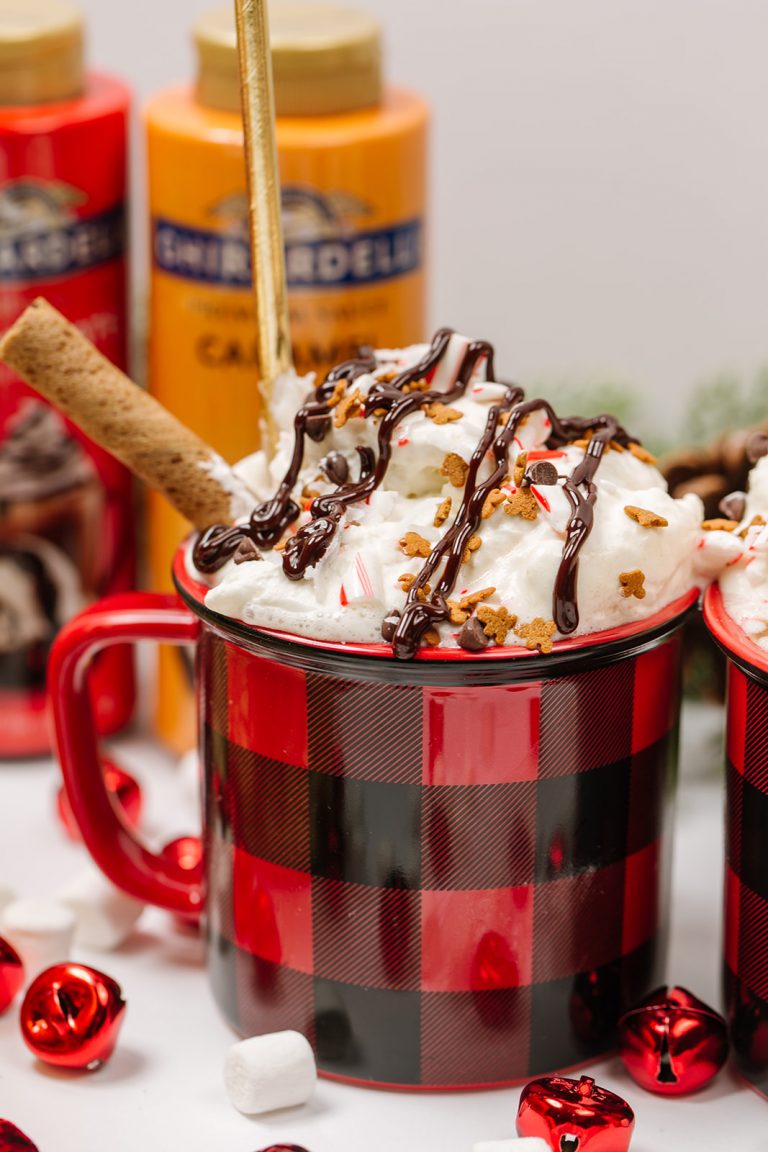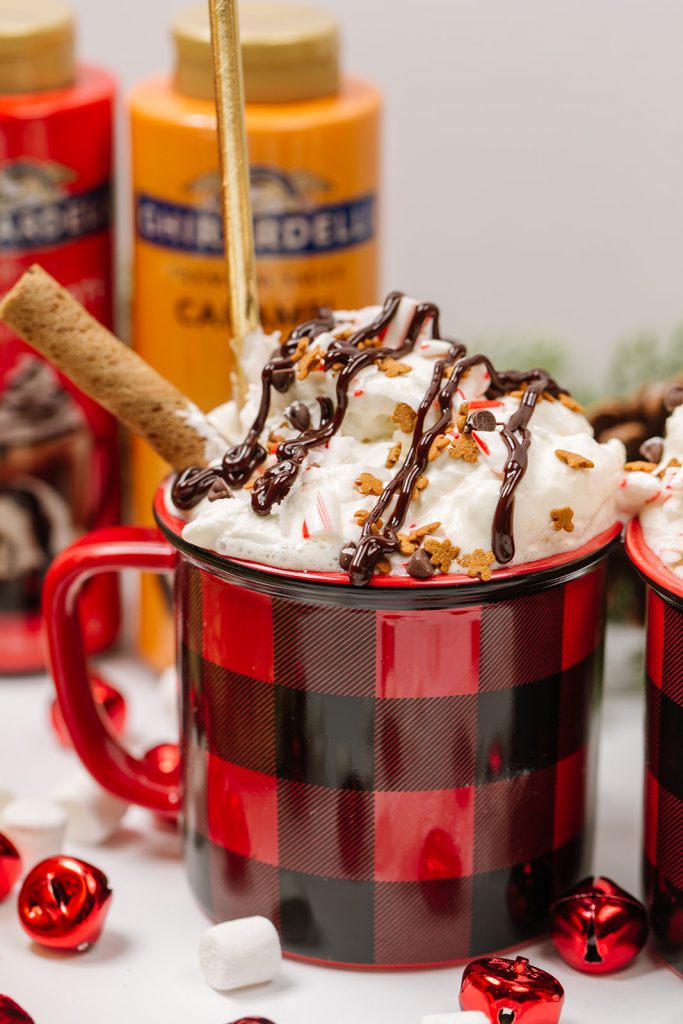 What else can you make a charcuterie board for?
One of our favorite other ways to make a Charcuterie Board is for snacks for kids. Whenever we make these boards, we let the grandkids help create them and then they gobble the items down like nothing flat. Our Christmas Charcuterie Board disappeared in a manner of minutes. Bonus points that it was healthy for the grandkids too!
But here is our Charcuterie Platter for Kids Snacks: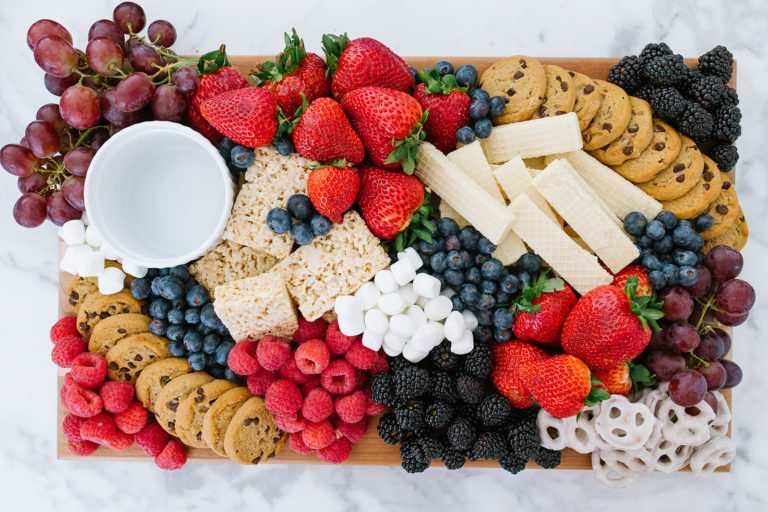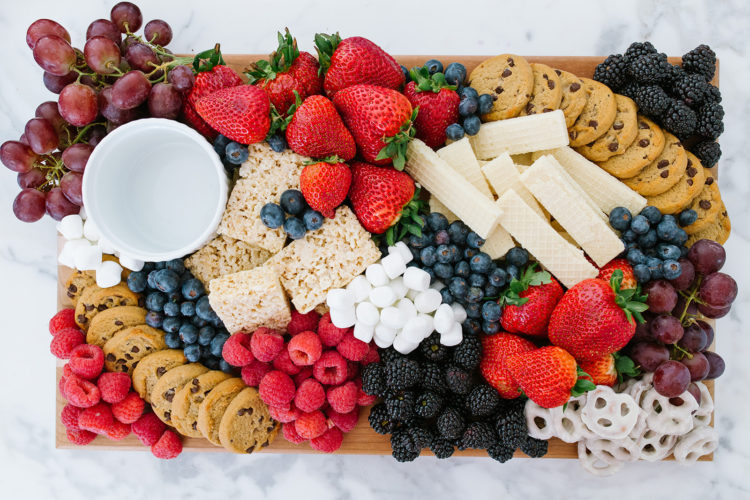 What can I use for my Charcuterie Board?
We have used a myriad of different items. A marble slab is always beautiful but we've also used wood boards, cutting boards and trays. Large platters can also work.
We hope that this has opened your eyes to all the possibilities of doing a Charcuterie Board. They are so fun!