One of the things I love about this bread is that it is real butter, real garlic. That means real flavor! You are going to love this!
Butter, garlic and a saucepan definitely rate at the top of my list for most creative gifts I have ever seen given at a bridal shower. The bride was puzzled, and the experienced homemaker explained to the bride to be that if she ever needed to buy some time while figuring out what she was going to make for dinner, she just sautéed some garlic and no one would ask questions. The smell of garlic and butter fooled her family into thinking she had something delicious coming. In my family the smell of garlic and butter creates the opposite reaction. Instead of stopping questions, it gets everyone asking when it will be ready! Luckily this Roasted Garlic Bread takes 20 minutes to make! Super easy, super simple, and whenever I make it, it is the most popular thing on the dinner table.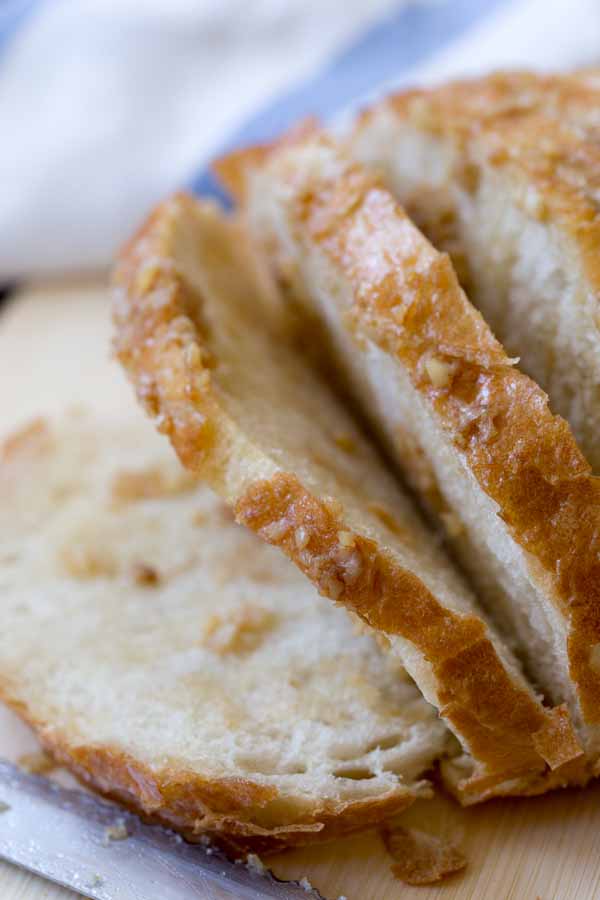 This Roasted Garlic Bread is so easy and will have you kitchen smelling like a gourmet heaven in 5 minutes! Kids can help with spoon the melted garlic butter over the bread and wrap it up in foil before you put it in the oven. Serve it with spaghetti and meatballs and the kiddos will go crazy for it. I always used bread as the incentive for my kids to finish their veggies, and this bread will have them gobbling their veggies to get to this tasty Roasted Garlic Bread.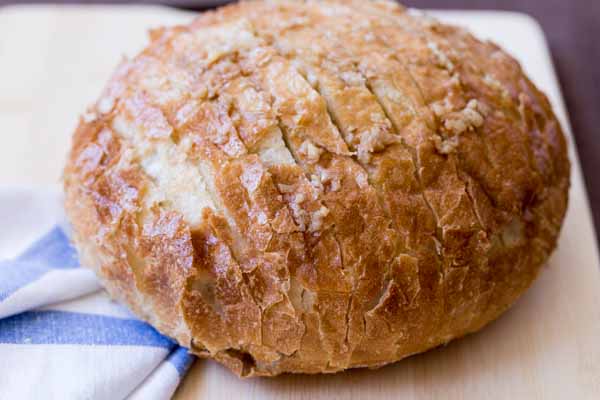 Did you know that it is garlic season right now? Garlic is ready to harvest between late June to late August. I used to make road trips through Gilroy, CA in the summer. Driving through Gilroy you would take absolutely no notice, you wouldn't even know you were driving through a town, if it weren't for the smell. Gilroy is the Garlic capitol of the world. Of the WORLD! And this little town sporting a population of about 50,000 smells like the garlic capitol of the world. If it weren't for the garlic, I would say blink and you'll miss it. But if you have a nose, you can't miss it, eyes closed or not.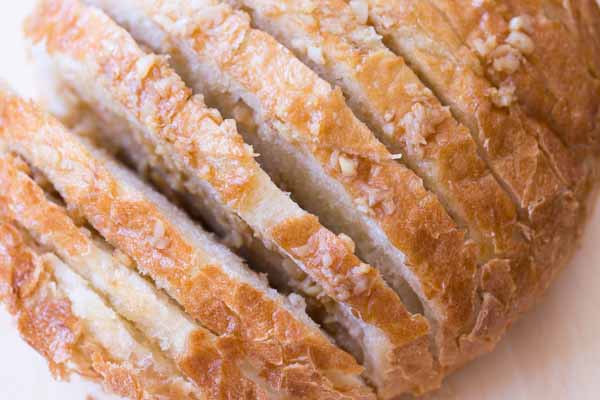 The smell of sautéing garlic really does let you know that something delicious is on its way. One whiff of this bread and you will not care what is for dinner, you will just want to dig in and tear it apart. I served Roasted Garlic Bread with Italian Salad and Creamy Basil Ranch Dressing last week and the combination was amazing.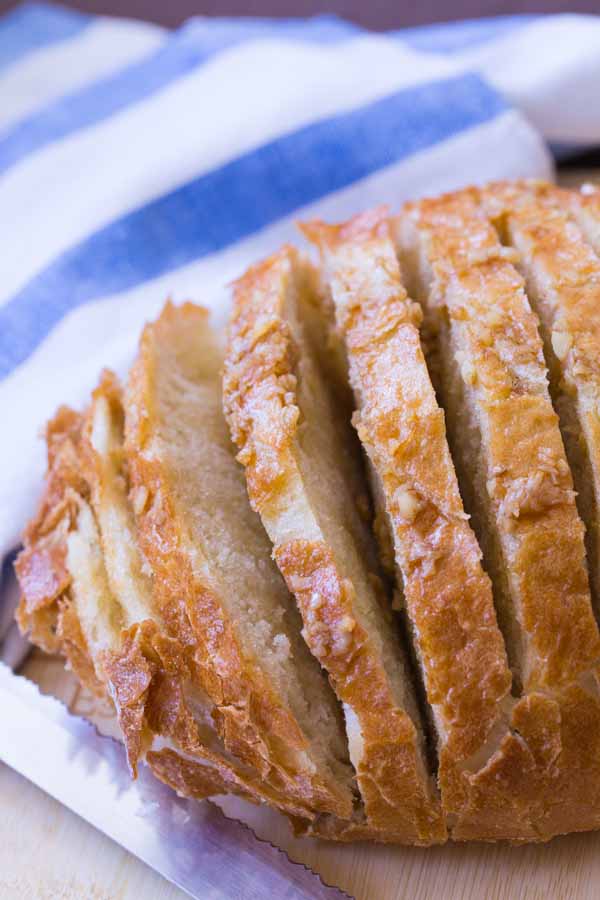 Buon appetito!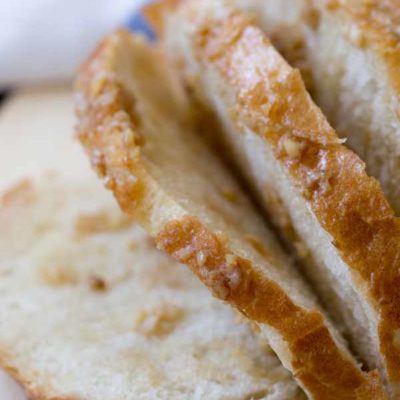 Roasted Garlic Bread
Ingredients
1

lb

loaf of Italian crusty bread

1 1/2

sticks of butter

3/4 cup melted

1

head of garlic

peeled and minced
Instructions
Preheat oven to 375°.

In a small saucepan, melt butter until golden brown. Add garlic and sauté on low for 5 minutes. When the garlic begins to smell sweet, becomes soft and turns pale yellow, it is ready. This gives the garlic that roasted flavor. Do not overcook or the garlic will become bitter.

Cut loaf into 1/2 inch slices, leaving the bottom intact. By not cutting through the bottom, your loaf will hold together and the butter will drip to the bottom crust, which will bake up into a golden, buttery crisp, garlic heaven that Gilroy would be proud of!

Lay loaf of bread on a sheet of foil large enough to wrap around the entire loaf. I use two sheets folded together using the same method as I use for my

Oven Baked Bacon

.

Open each slice of bread and pour a tablespoon full of butter and garlic in each slice. In a thin stream slowly pour remaining butter and garlic over bread slices, letting the butter and garlic drizzle in.

Wrap in foil and bake in preheated oven for 10-15 minutes, until garlic is fragrant and bread is warmed through and crusty.

Remove foil and serve immediately.
Sugar Crusted Lemon Cookies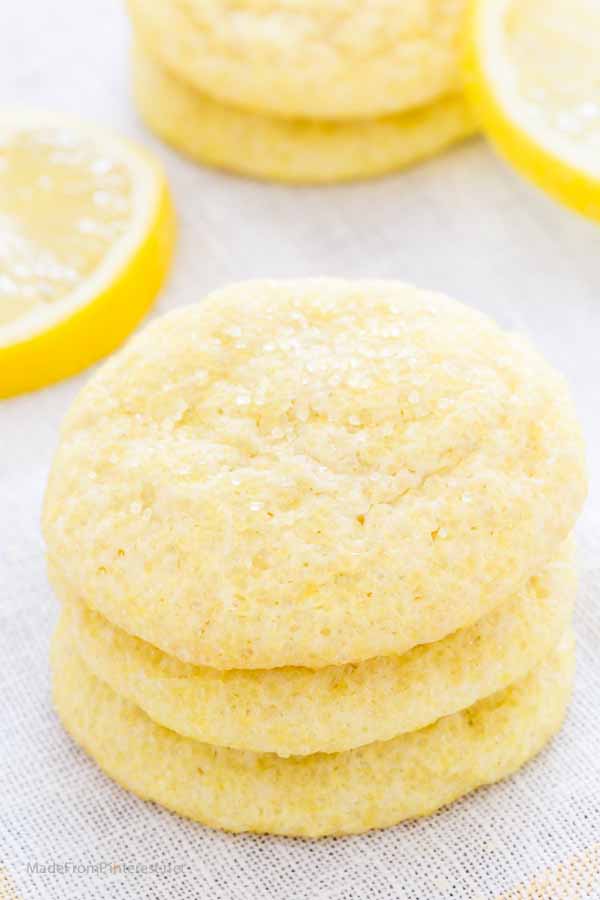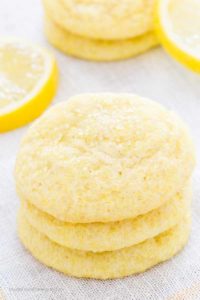 Fresh Blueberry Hand Pies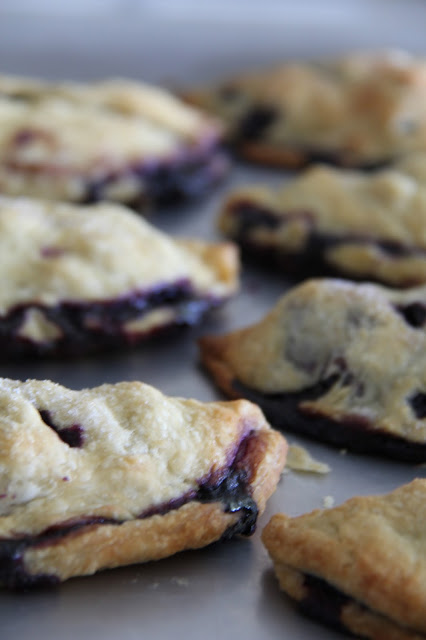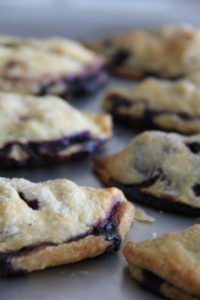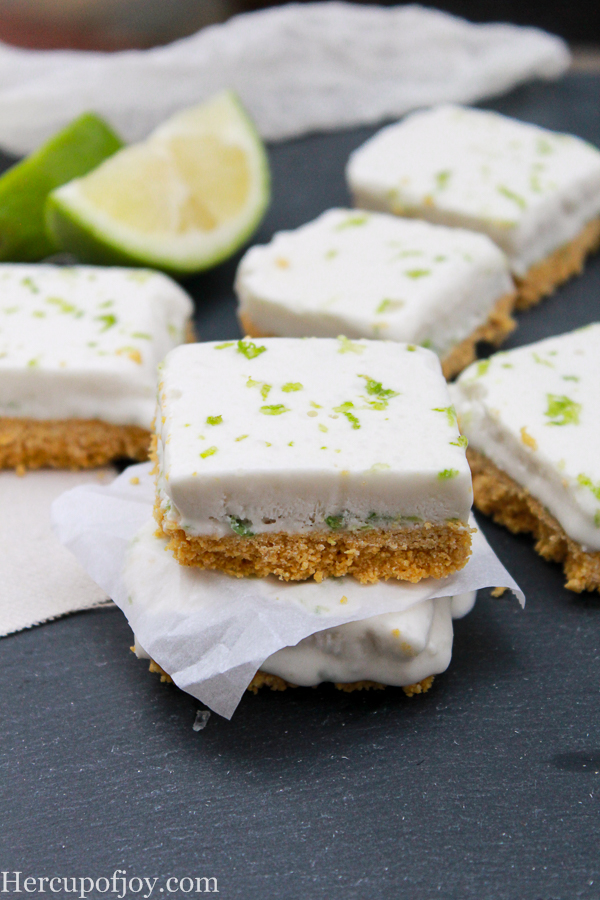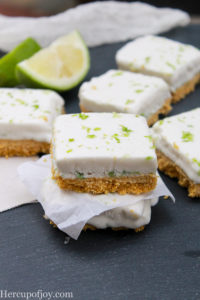 Until next time!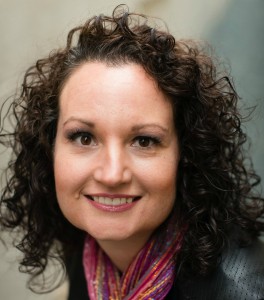 This awesome post has been shared with Whipperberry and Tatertots and Jello