We have lots of recipes on our blog where your grandkids can help make the food item and this Pudding Sand Cups Recipe is no different. I've mentioned before that these are my favorite kind of treat to make because it keeps my little ones busy for a bit in the kitchen and then they always love to eat what they make. Just wait until they see this!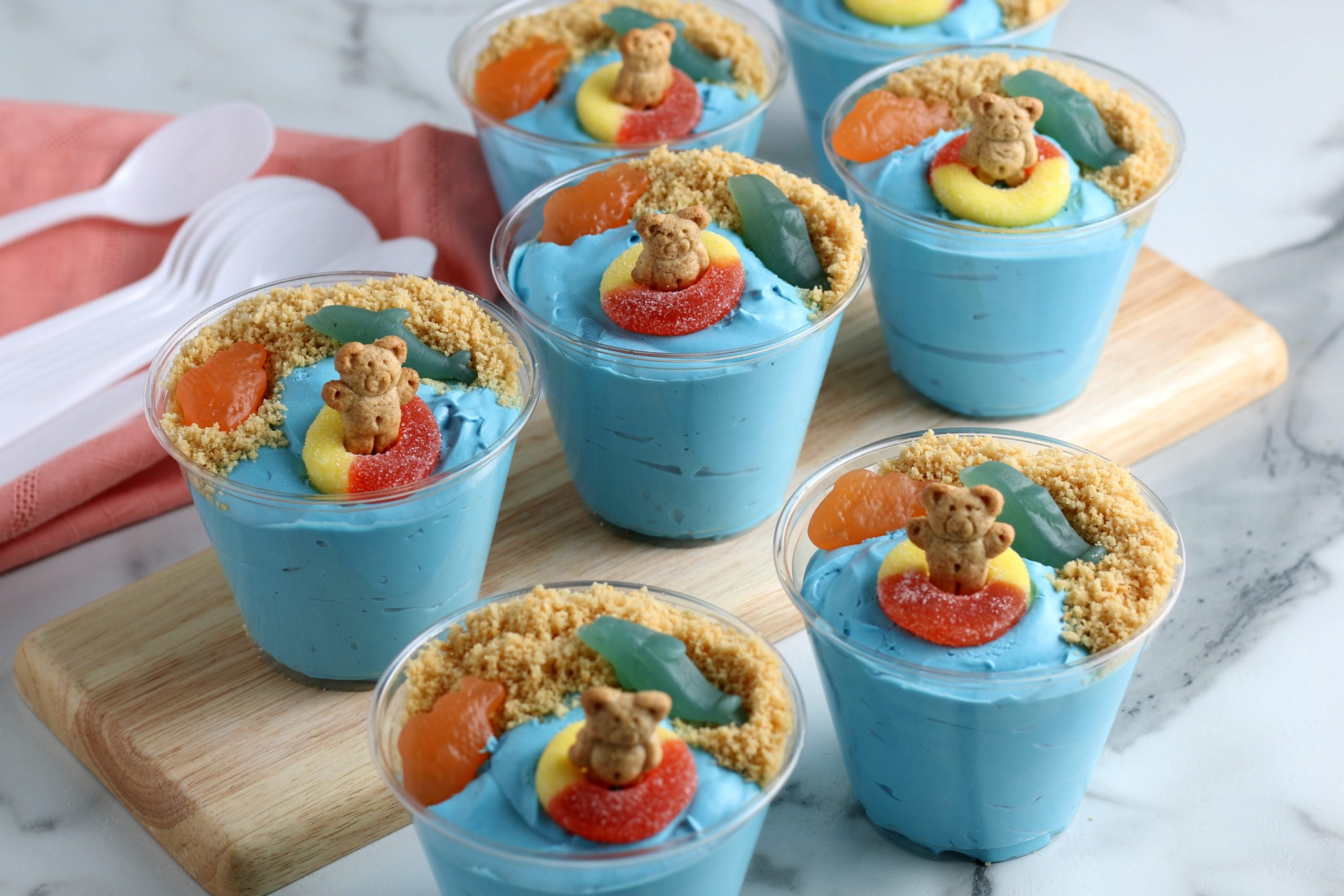 Using instant puddings makes this recipe an easy one for all ages to help with so let's get started!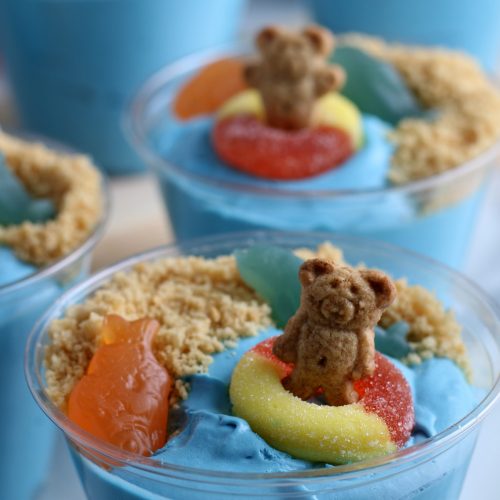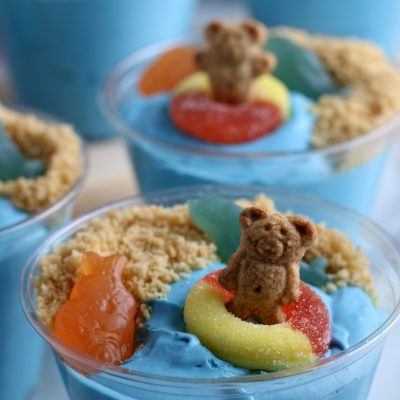 Pudding Sand Cups Recipe
Kids of all ages love to make this Pudding Sand Cups Recipe. Using instant puddings makes it so easy!
Ingredients
1-2

pkg

small box (3.4 oz) instant vanilla or white chocolate pudding mix

2

cups

cold milk

1

tub

8 oz whipped topping (thawed)

Blue Food Coloring

6-8

Golden Oreos, crushed

Gummy sea creatures, stars or shells

Teddy Bear Grahams
Instructions
In a medium bowl, add cold milk

Sprinkle pudding over top and whisk until well combined

Add food coloring and mix well

Place in refrigerator about 10 minutes or until set

Fold in whipped topping until well combined

Place in refrigerator 20 minutes to chill

Crush cookies in food processor or resealable plastic bag until fine

Add your gummy sea creatures and Teddy Bear Grahams
Notes
You can adapt this recipe to a "dirt cup" recipe by following the same recipe but using these ingredients:
1-2 small box (3.4 oz) instant chocolate pudding mix
2 cups milk
1 tub (8 oz) whipped topping, thawed
10-12 regular Oreo cookies, crushed
Gummy worms
With summer quickly approaching, you may want to grab some of the ingredients for this recipe so that you have everything on hand. I know that my refrigerator is often sparse because there is just my husband and I at home and we really don't eat that much.
In fact, our little 6 year old granddaughter was here the other day and she opened our refrigerator and said "Grammy, now I know why you and Pa come to our house for Sunday dinner because you don't have a lot of food!"

I may not have a lot of food but I do have lots of things to make recipes with my grandkids. I guess I better go to the store and get some pudding!
In addition to our Pudding Sand Cups Recipes, here's another "beach" type snack that I have made many times with my littles and they love it!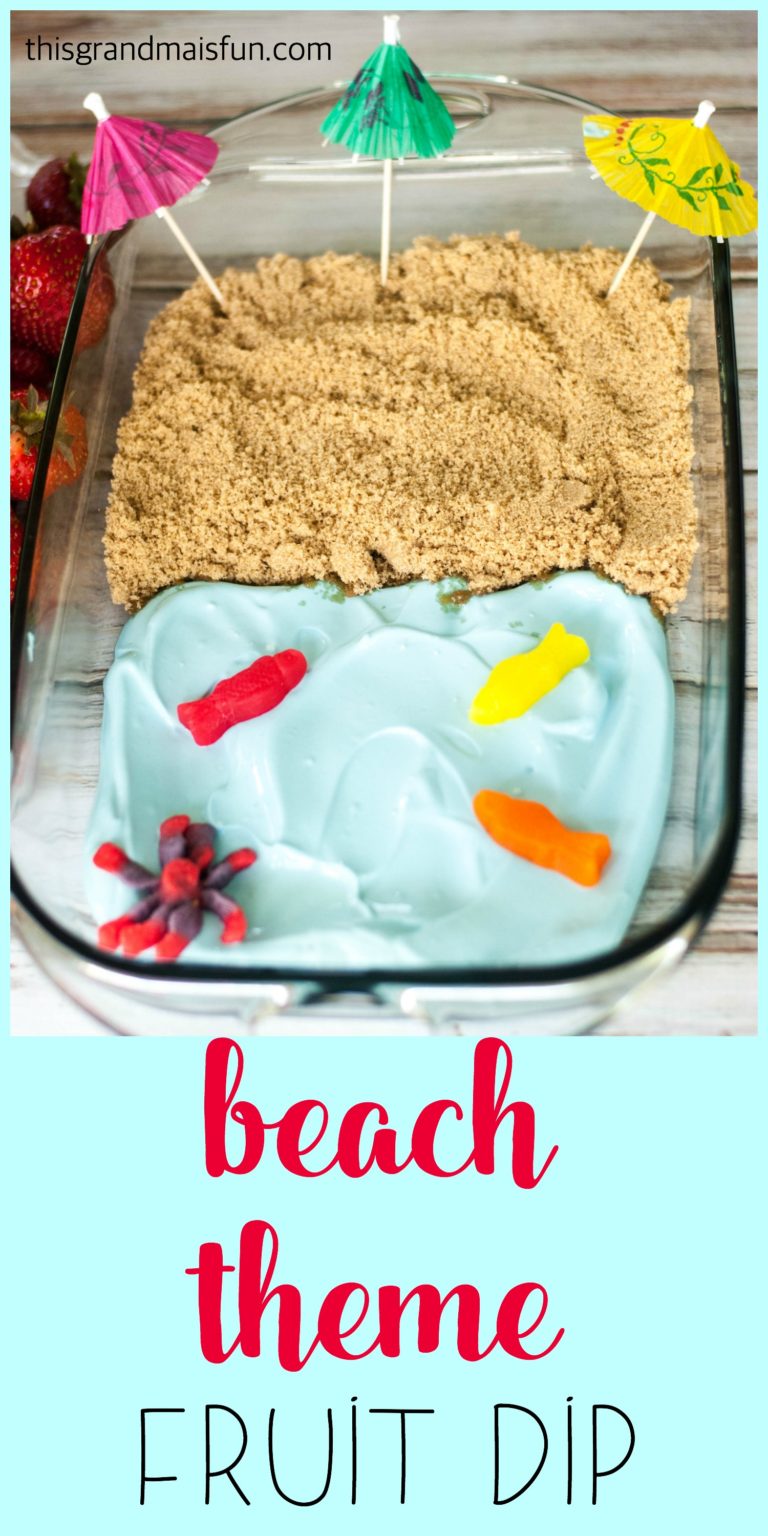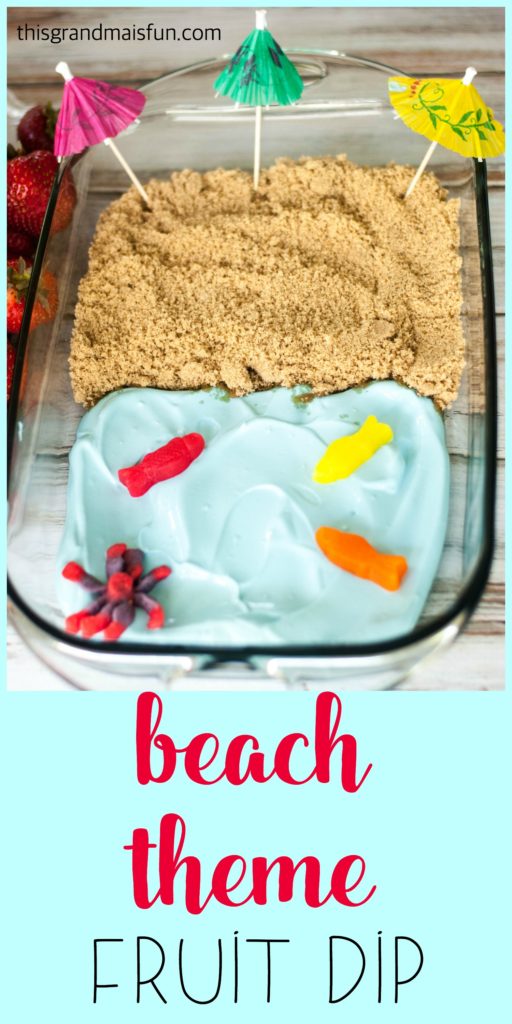 It's only April but here I am dreaming of the beach. I guess I'll have to eat a Pudding Sand Cup instead…….