Microwaving meals in a mug may sound unusual, but this is a real thing. It's a new way of cooking the old classic meals like spaghetti and risotto. Not only it is so trendy among college students because it takes no time to make but also is easy to clean up.
The reason is students often lack cooking skills. But you can't go wrong with a recipe in a mug. What is more, it gives confidence in the kitchen even if you are not keen on cooking your meals.
If you have no cooking skills so far, it is a proper time to start improving. Thanks to microwaves, cooking for one is easier than ever!

Benefits of cooking microwave mug meals
Cooking for one is easy
Smaller portions
Less cleaning is necessary
Fewer kitchen tools are necessary
No special skills required
Easy to prepare
Ready in a few minutes
First, there is no need that this trend should be limited to students. Anyone should enjoy a hearty and nutritious meal just for himself. Imagine eating dinner in the comfort of your home, holding your favorite mug. What's not to love about that! Actually, it gives me such warmth and cozy feelings. I need one of these easy-to-prepare meals right now. Once you try this way of cooking, it might be addictive.
The best part is there are no annoying dirty dishes after cooking. Also, microwave meals can brag about being low-calorie and can help if you are trying to lose weight. The portions are smaller than the usual old-fashioned way of serving them on a plate.
Here are 19 easy recipes that kids and adults alike will enjoy, whether you're in a rush or you want to keep things simple! From breakfast to dinner, these recipes have you all covered. Pick a recipe and a mug for starters.
Breakfast
Who loves a lazy morning breakfast? Enjoy the first meal of the day in bed. Grab your coffee cup and a mug! How about a pancake or a French toast? Pair it with some fruit for more vitamins added. Moreover, it gives a whole new look to your mornings!
Your kid is a picky eater? Try making a mug of scrambled eggs topped with cheese or other favorite toppings. It is worth giving it a chance.
How about a blueberry muffin cooked in a microwave? Add some fresh fruit to make it pretty and colorful. It is a sure thing your kid will love it!
1. 1 Minute Microwave Quiche
Got a minute? It's enough for you to make breakfast! The truth is, I love quiche. Frankly, I love anything in a pie crust.
While this doesn't exactly have a pie crust, it does use cubed bread, and as long as I get my carbs in, I'm good. Plus – quiche.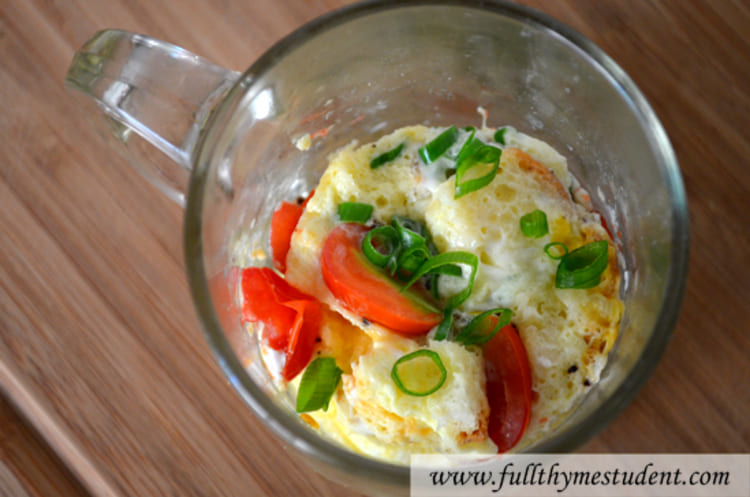 2. 2 Minute Scrambled Eggs
Look at those fluffy scrambled eggs! In fact, I can't believe these were cooked in a microwave! If you think scrambled eggs are easy enough to make, think again. When cooking involves a microwave it sounds easier.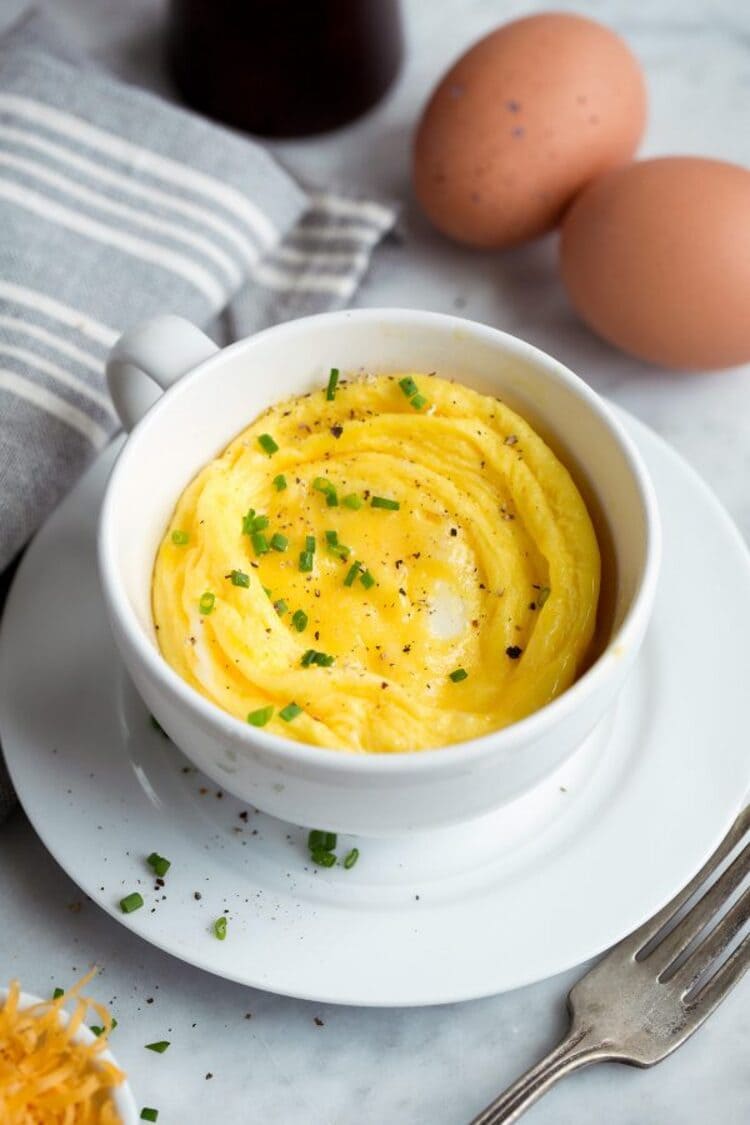 3. Single Serving Blueberry Muffin
Look at this colorful and eye-pleasing goodness! Although, I'm not entirely sure muffins qualify as breakfast food. I mean, it's a cake – right? Something like that.
Regardless, here is a single-serving blueberry muffin that I think is pretty healthy! And delicious, which is WAY more important.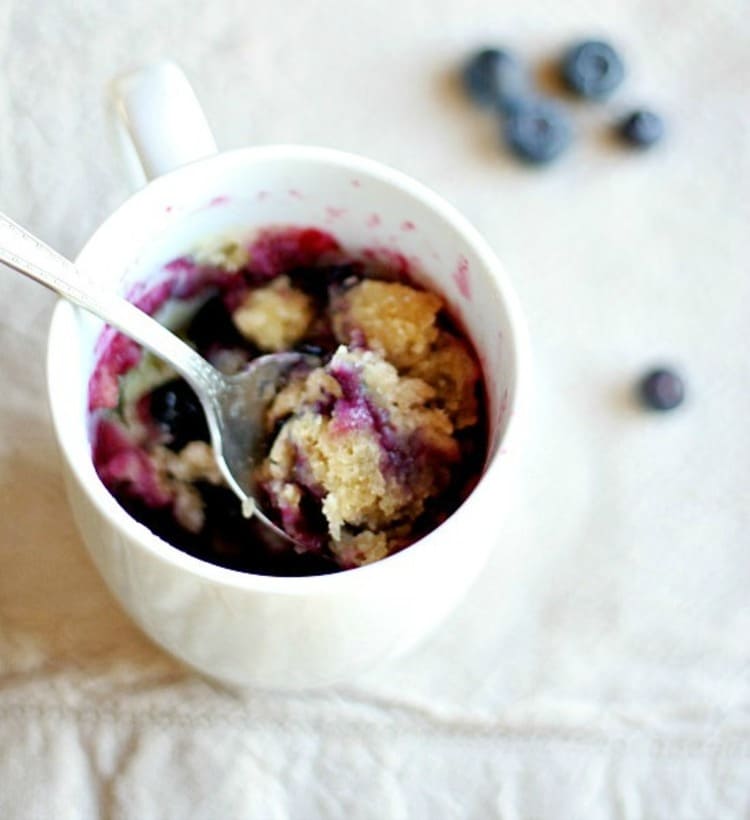 4. 5 Minute 5 Ingredient Microwave Granola
So I also love granola. However, I would never, ever take the time to make it. Except in the microwave, of course! I can totally spare five minutes for this! Can you?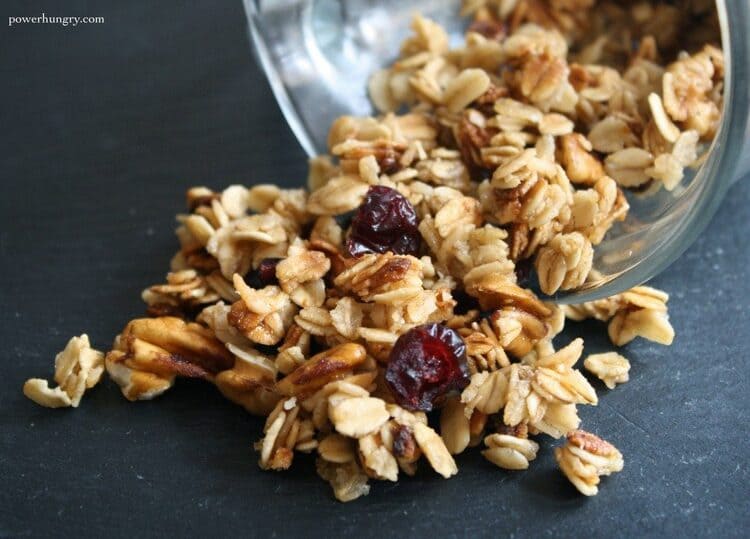 5. Microwave French Toast in a Mug
Here it is. The mother of all breakfast food. I'm talking about next-level stuff, people. Call me a French toast lover. Would definitely eat this every morning!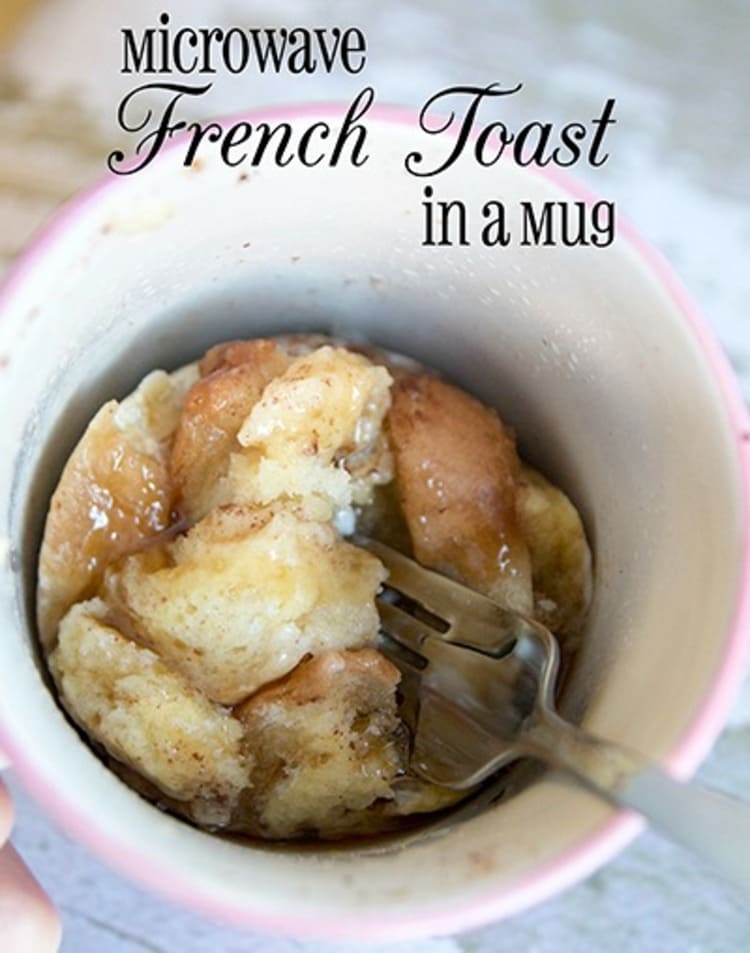 6. Pancake in a Mug
And here is the younger sister of the mother of all breakfast food. Equally delicious, possibly a bit prettier. But beauty is in the eye of the beholder.
In fact, I want to try this pancake more than any of the others!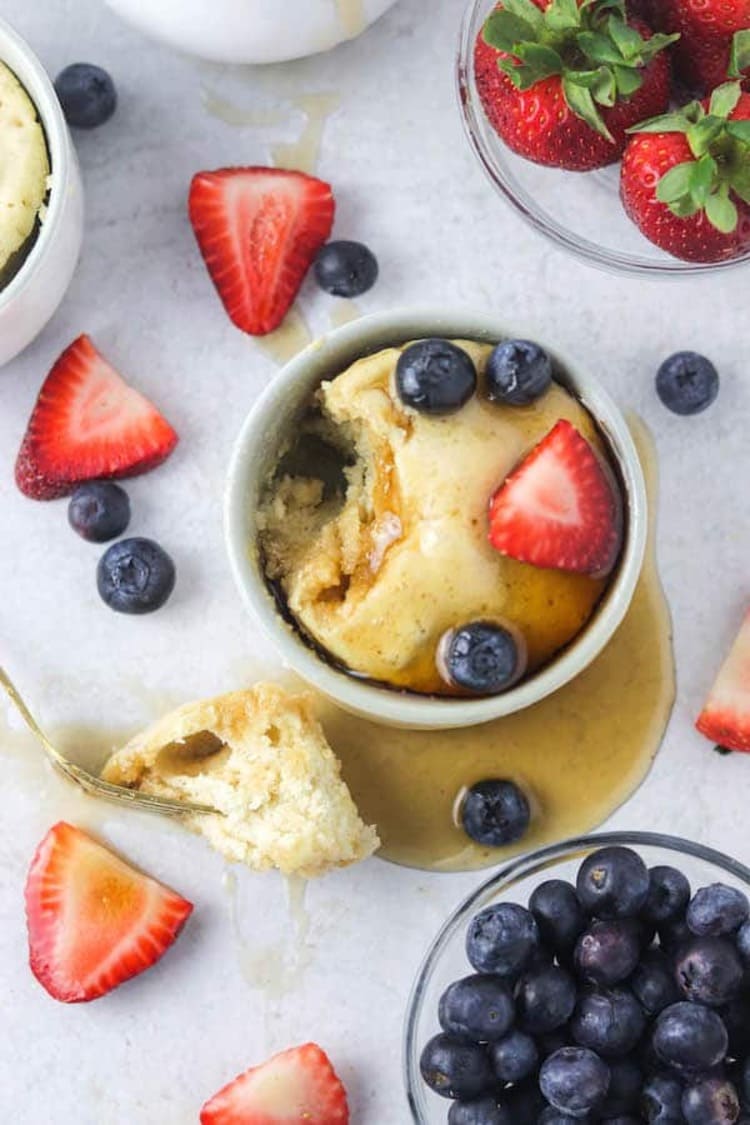 Lunch/Dinner
Alone for lunch and wondering what to cook? No need to make that boring scrambled eggs or sandwich again. Make something exciting! Then, put it in the microwave. After no more than 10 minutes you will be enjoying a mouthwatering lunch that required no special skills.
Try these recipes if you:
have busy schedule
work in a home office
want to save time

want to make a single-serving meal

do not want to get messy in the kitchen

want to use fewer kitchen tools
Surely, these recipes offer up plenty of options to suit any cravings. Don't bother making a whole batch of risotto or lasagna.
Besides, it is ideal lunch if you work in a home office. Not only it requires no time but also keeps the working space cleaner. The stress-free way to reduce the effort of making lunch.
You can make anything from meatloaf to spaghetti. Just give it a try and this may become your new game plan!
7. Meatloaf in a Mug
What?? There's no way…is there? Can you cook meatloaf in a mug, in the microwave? Yes, yes you can. Check out the recipe.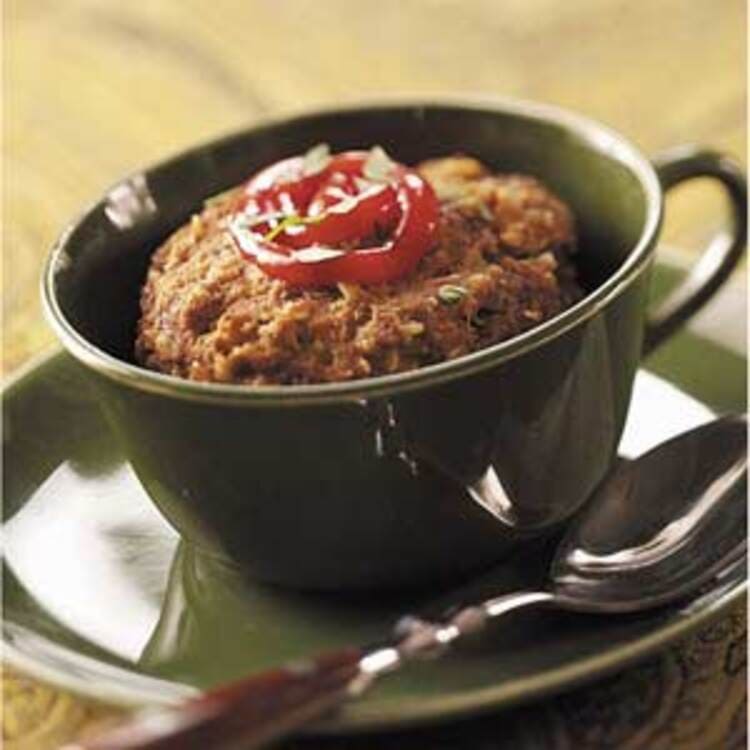 8. Coffee Cup Chilaquiles
Chilaquiles just SOUND exciting and exotic. Transport yourself with Mexican food…in a mug.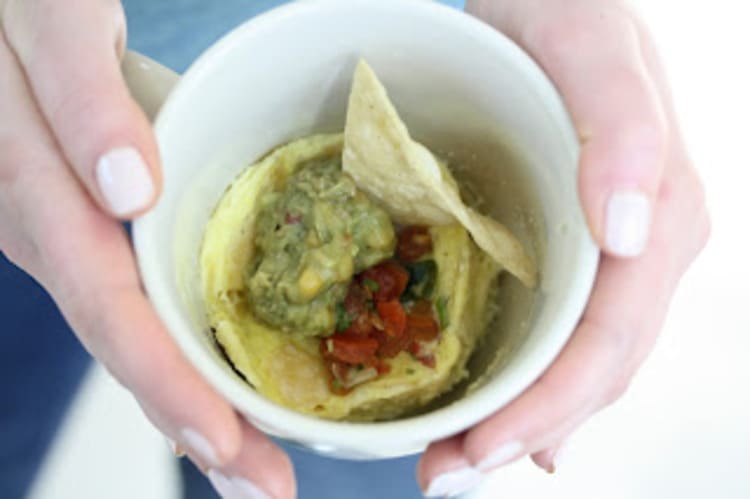 9. Sausage and Cheese Spaghetti
Certainly, this is the real deal. It sounds like a dinner (or lunch, of course). However, it takes a little longer than these other recipes. But it still is easy with a little cleanup and the best part is, it's in a mug. Mix things up with this kid-pleasing nutritious spaghetti.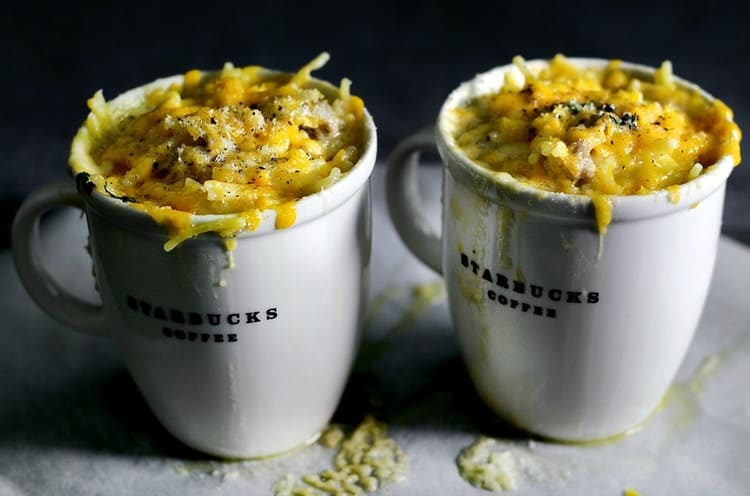 10. 10-Minute Risotto
Okay, now this is getting insane. Risotto? Do you mean a dish of rice that is well-known as the height of complicated perfection? Yeah! That's what I'm talking about. 10 minutes. Three variations. At the same time, ridiculously good. No other words are necessary.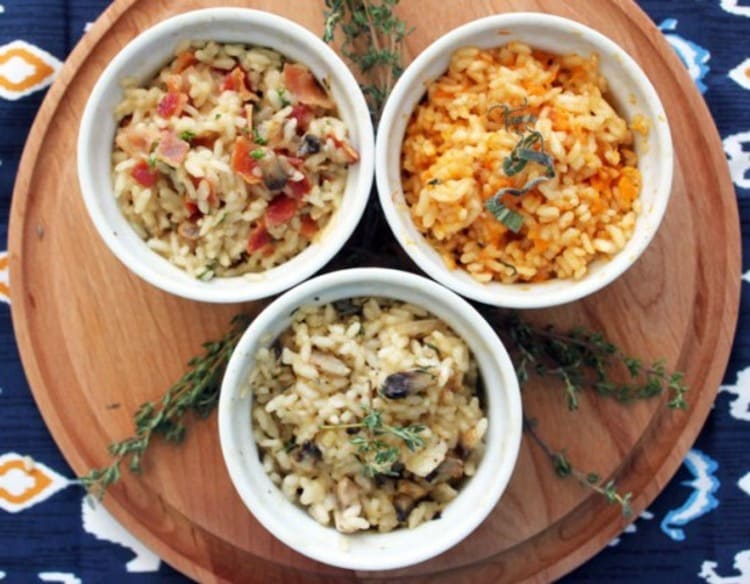 11. 5 Minute Mug Pizza
As if pizza could get any better. Moreover, now you can make it single-serve in a mug in the comfort of your PJs. Plus, no time or money spent waiting for delivery. And no time or effort spent rolling out your dough and smearing it with your favorite toppings.
Nope.
All you need is a mug and a microwave. In addition, this recipe looks indulgent without being high in calories.
HALLELUJAH.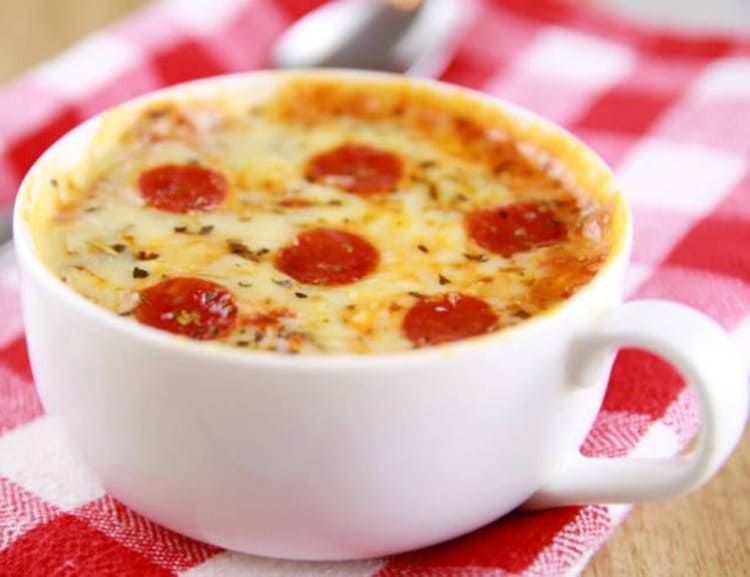 12. Lasagna in a Mug
After risotto in a mug, this one shouldn't come as a surprise. Be sure to use fresh lasagna sheets, as the dried sheets won't cook as quickly. Above all, nutritious and tasty meal to make the easy way.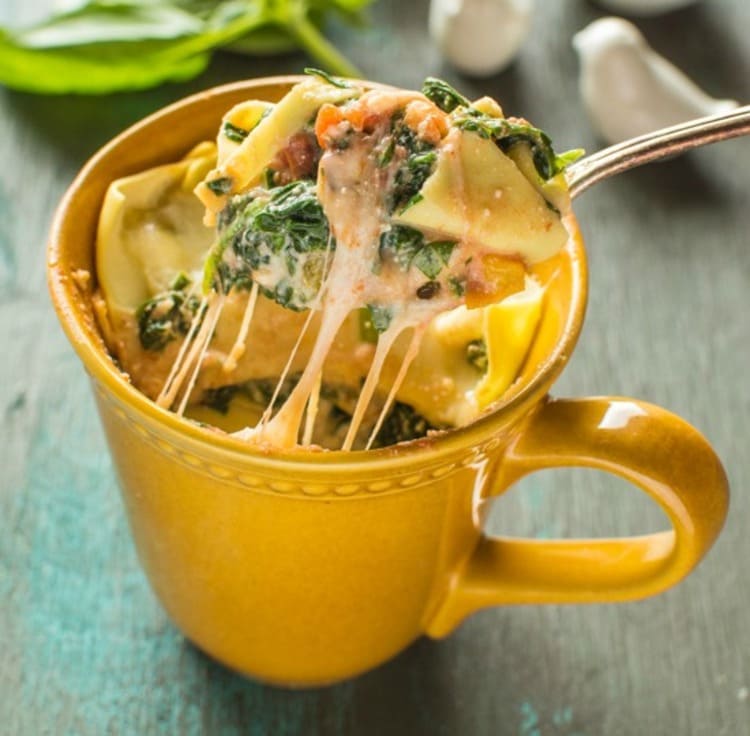 13. Microwave Mac 'n' Cheese in a Mug
The holy grail of all comfort food! And all easy food – easy mac, made even easier. In addition to this, without any weird orange powder.
In fact, you can try different toppings and variations of the recipe to suit your cravings. What are you waiting for?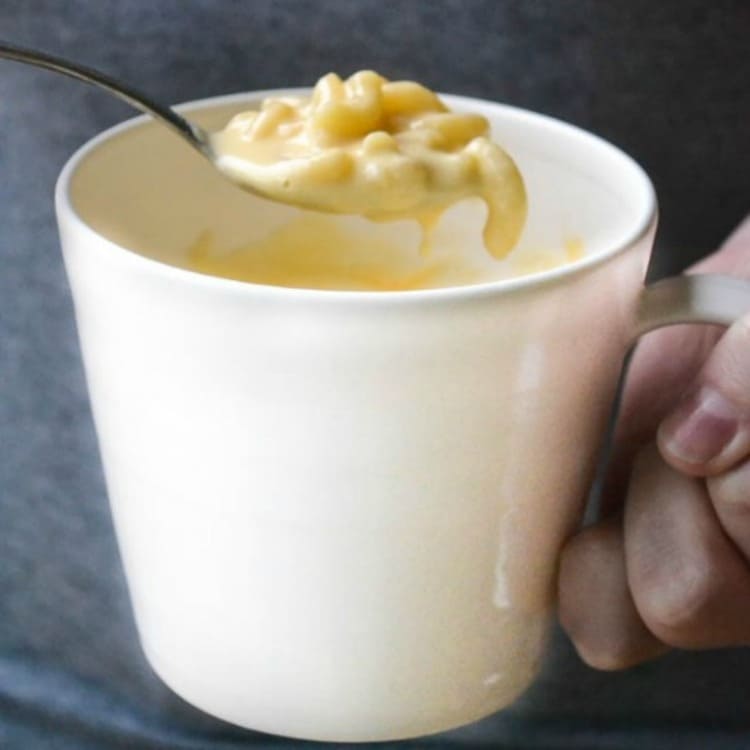 Dessert
Give me a dessert for one, please! No time for preparing and baking a whole cake. If I crave something sweet, I don't have to rush and buy something from the store.
Benefits of making microwave mug desserts:
ready in no time

no skill required

less or no sugar added
no preservatives
single-serving dessert
no artificial food coloring agents
For example, I can use sweeteners or fruit to make the contents of sugar low. Clearly, this is the easiest way to satisfy that hunger. I don't need a batch of cupcakes or cookies. Just one dessert to go along with my afternoon coffee.
Also, home cooking allows me to know what contains the food I eat.
Without a doubt, these recipes create all the flavors I crave! Let's bake some goodness! Choose one and try it out.
14. Chocolate Chip Cookie in a Cup
You could pour the milk on top if that's how you roll. Or ice cream, which is how I roll. These chocolate chip cookies are great to eat alone or with a topping.
What a great way to spend the weekend afternoon! Throw some ingredients in the mug and put it in the microwave. Certainly, it will be ready before you play your favorite show or podcast.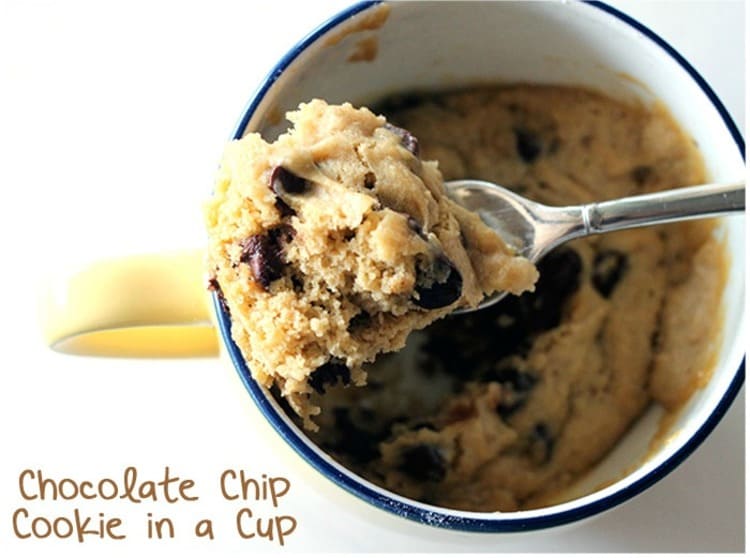 15. S'mores Mug Cake
Easily the best part about summer–in a mug!! Perfect for when you don't have time to go camping!
Want more reasons to love S'mores? Put them in a microwave and bake for a few minutes. What is not to love about it!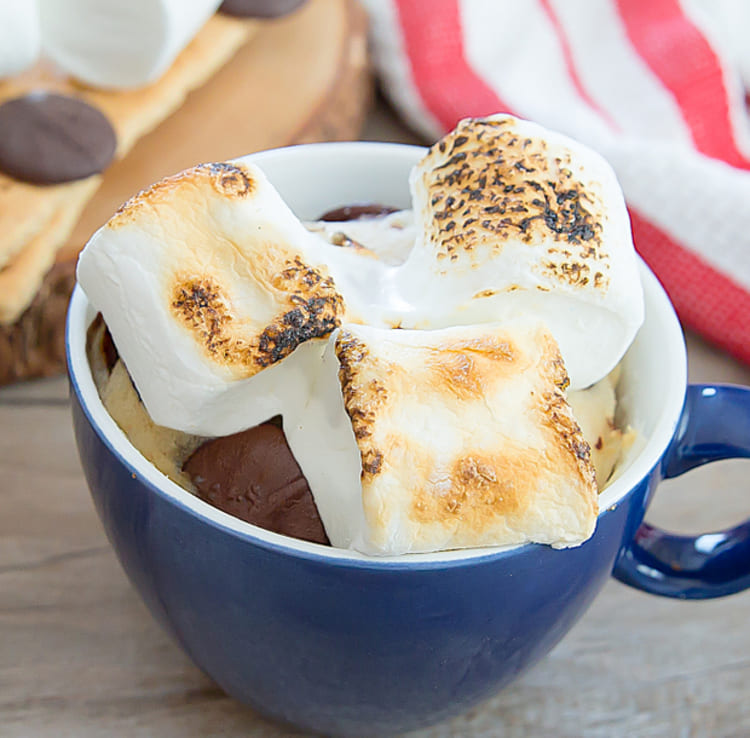 16. 5 Minute Microwave Berry Cobbler
Aka, the classiest microwave mug dessert EVER. Also, looking so fancy and still effortless to make. This Berry Cobbler is an absolute must!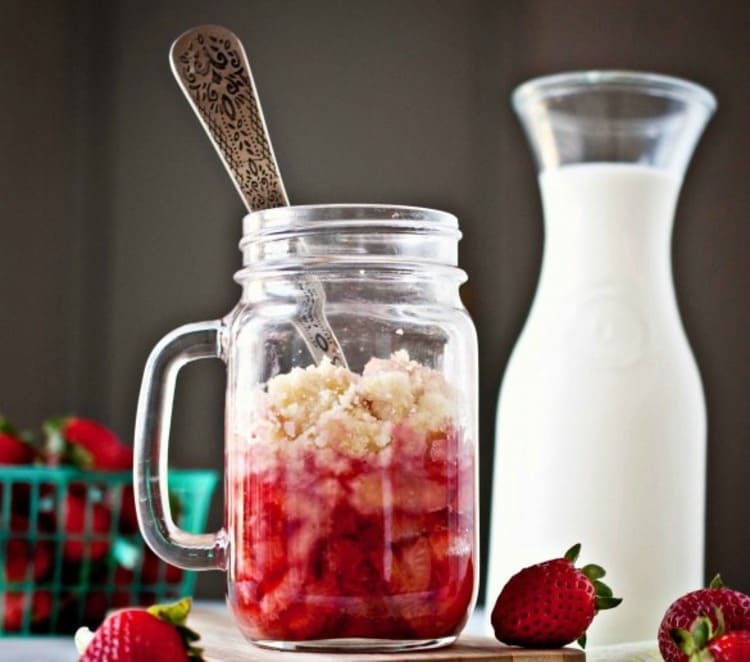 17. Microwaveable Rice Crispy Treat for One
What is that hot mess you see? Gooey marshmallow and crispy cereal, or dreams made real. Actually, this blogger uses Honey Bunches of Oats, but you could use any type of cereal you want! Furthermore, it looks healthy and nutritious to me.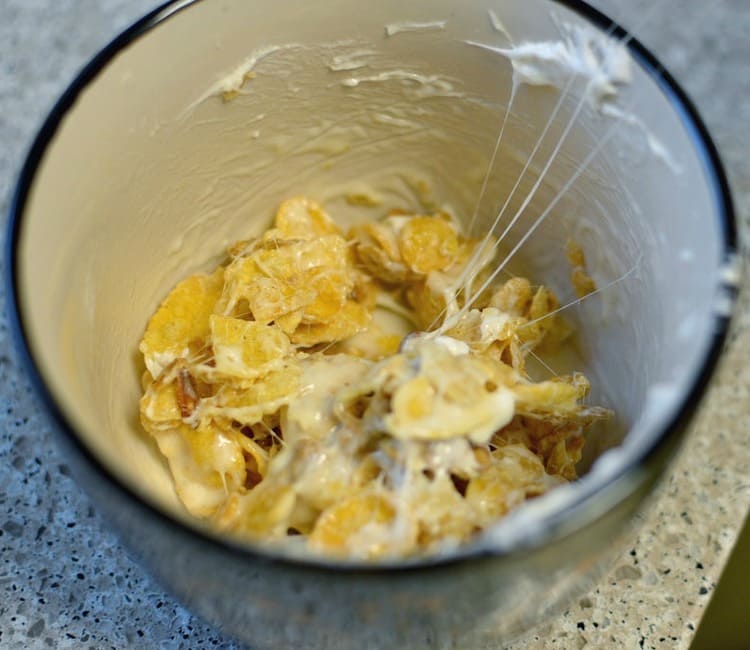 18. Cinnamon Roll Mug Cake
It is a cinnamon roll, and I'm in love with cinnamon rolls. Undoubtedly, you don't need a special occasion for this one. It is just the right amount of minimal effort to make Saturdays morning lazy and still good.
Satisfy your sweet tooth with this recipe. Also, it may become your new favorite late-night snack. And a great companion for movie nights, too.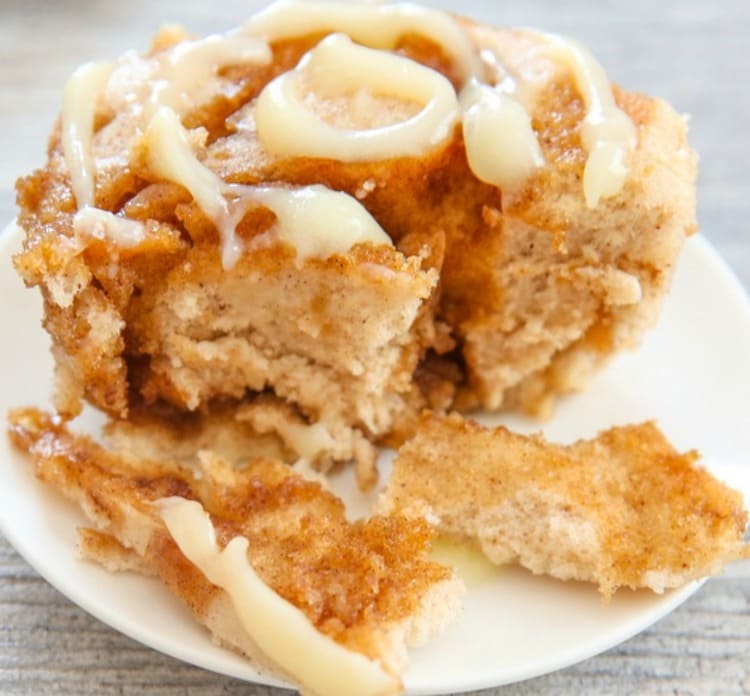 19. Jelly Donut in a Mug (Mugnut)
A doughnut. In a mug. And it has such a cute name! In fact, everything with a jelly inside is worth trying. And it's ready in no time!
Plus, you don't need a special pan for donuts or any other kitchen equipment.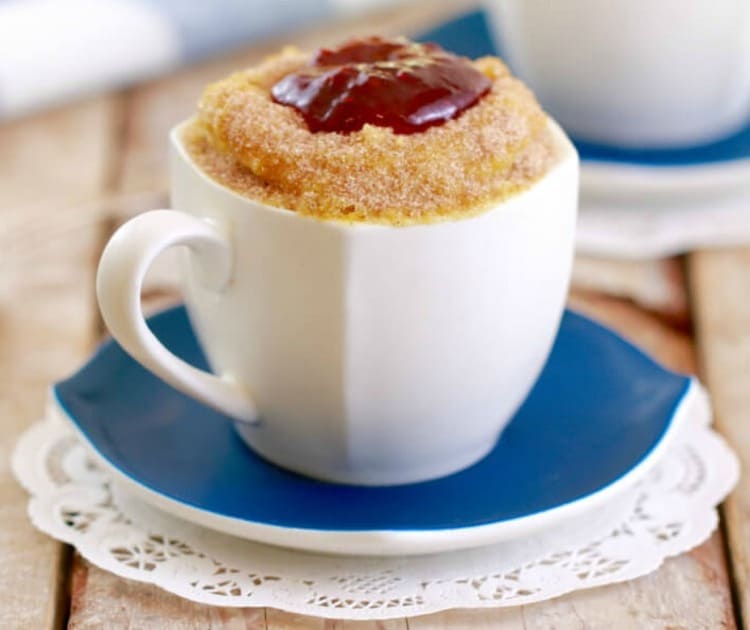 The bottom line
In short, classic and favorite dishes come with a new and improved look, thanks to the microwave. Make things more exciting with some extra coziness. Enjoy your breakfast without the hurry and fuss in the busy morning. With a tasty mug of goodness while getting ready for work.
Last but not least, you will enjoy the process and the result. Surely, microwave cooking is the thing you need to relieve stress. What is more, it helps stop worrying about lunchtime.
Which one of these will you make? Tag us in your mug shots on Instagram and Facebook! Would love to see them!
Did you like our microwave mug recipes? Then, you're going to love these other recipes we have for you: