Microwaving meals in a mug is trendy among college students because it's easy to make and easy to clean up. But there is no reason that this trend should be limited to college students–here are 19 easy recipes that kids and adults alike will enjoy, whether you're in a rush or just want to keep things simple!
Breakfast
1 Minute Microwave Quiche – truth is, I love quiche. Frankly, I love anything in a pie crust. While this doesn't exactly have a pie crust, it does use cubed bread, and as long as I get my carbs in I'm good. Plus – quiche.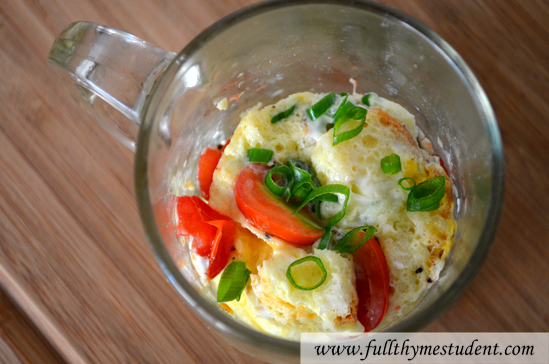 2 Minute Scrambled Eggs – Look at those fluffy scrambled eggs! I can't believe these were made in a microwave!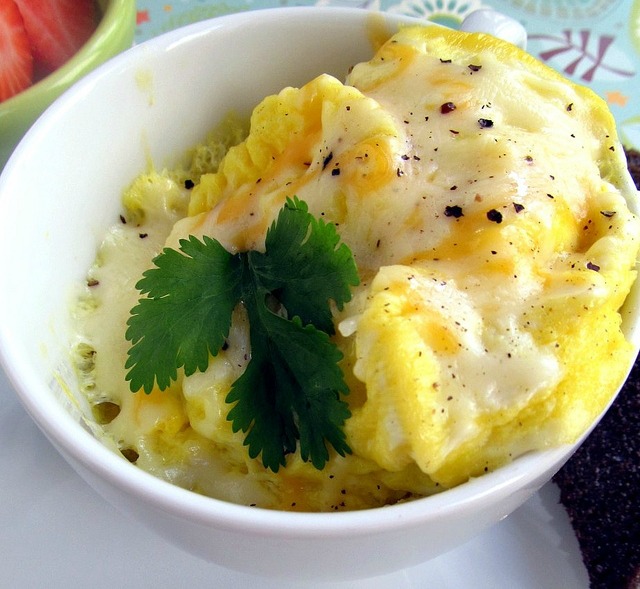 Single Serving Blueberry Muffin – I'm not entirely sure muffins qualify as a breakfast food. I mean, it's cake–right? Sort of. Regardless, here is a single serving blueberry muffin that I think is actually pretty healthy! And delicious, which is WAY more important.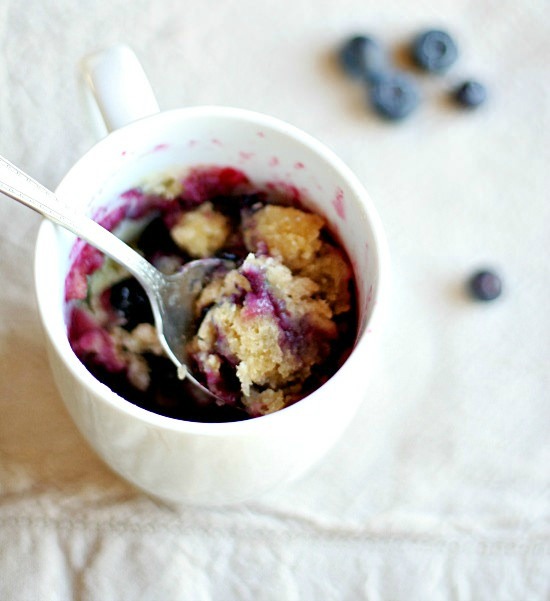 5 Minute 5 Ingredient Microwave Granola – so I also love granola. But I would never, ever take the time to make it. Except in the microwave! I can totally spare five minutes for this! Can you?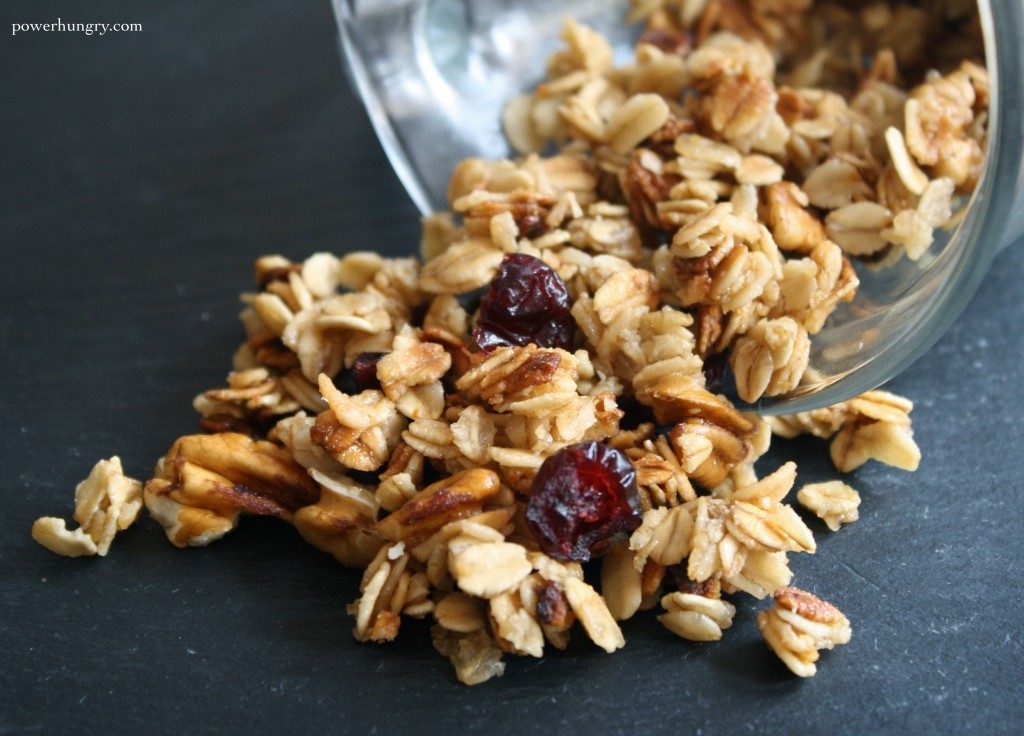 Microwave French Toast in a Mug – Here it is. The mother of all breakfast food. This is next level stuff, people.
Pancake in a Mug – And here is the younger sister of the mother of all breakfast food. Equally delicious, possibly a bit prettier…but beauty is in the eye of the beholder. I want to try this one more than any of the others!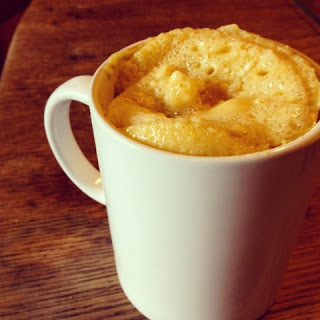 Lunch/Dinner
Meatloaf in a Mug – What?? There's no way…is there? Can you cook meatloaf in a mug, in the microwave? Yes, yes you can. Check out the recipe.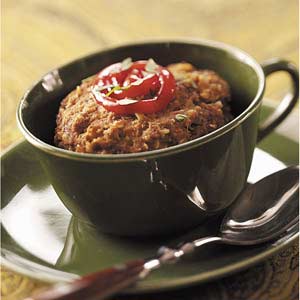 Coffee Cup Chilaquiles – Chilaquiles just SOUND exciting and exotic. Transport yourself with Mexican food…in a mug.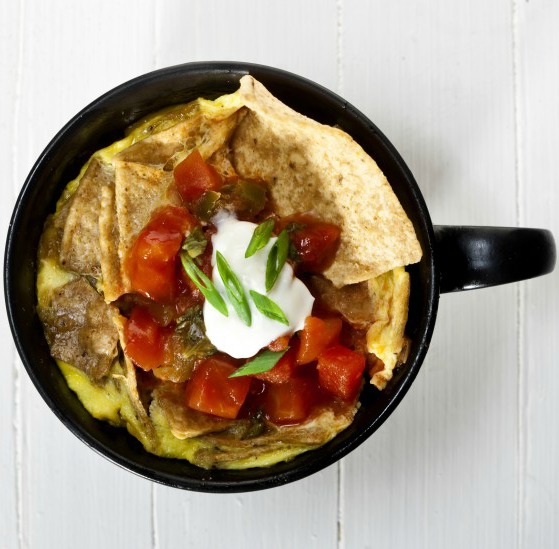 Sausage and Cheese Spaghetti – This is the real deal. This is dinner (or lunch, of course). It takes a little longer than these other recipes, but it still is relatively easy with little clean up and most importantly, it's in a mug.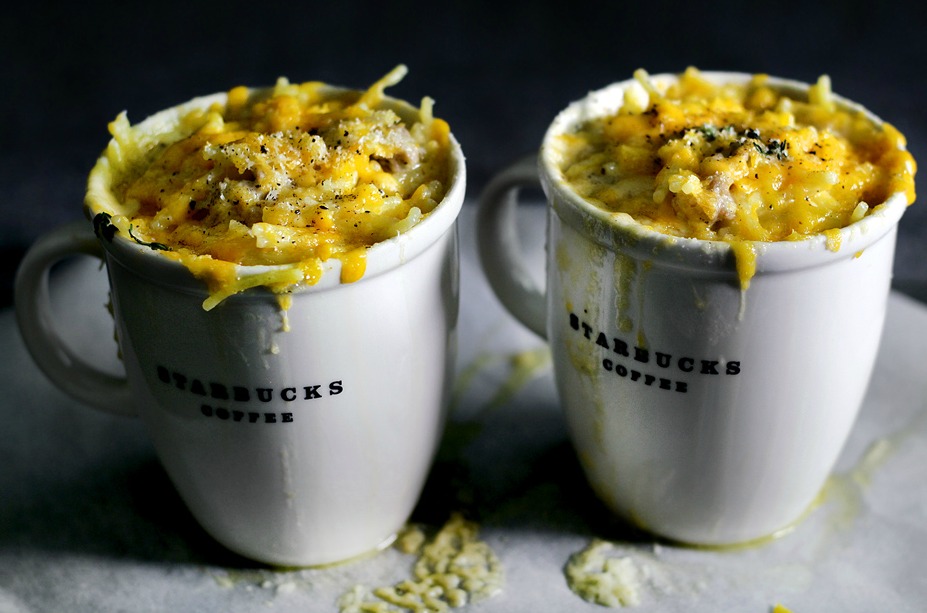 10-Minute Risotto – Okay, now we're getting REALLY crazy. Risotto? You mean, a dish of rice that is considered to be the height of complicated perfection? Yeah. That's what I'm talking about. 10 minutes. 3 variations. Ridiculously good.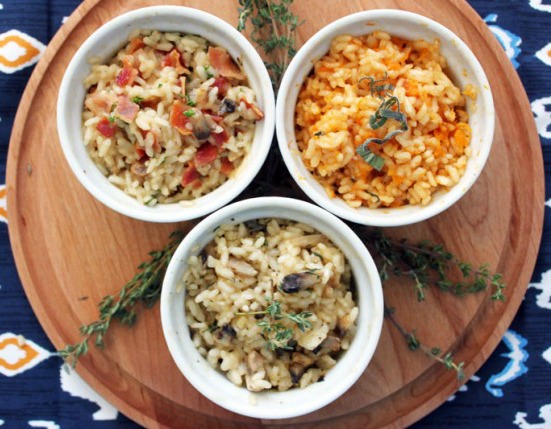 5 Minute Mug Pizza – As if pizza could get any better. Now you can make it single-serve in a mug in the comfort of your pjs. No time or money spent waiting for delivery, and no time or effort spent rolling out your own dough and smearing it with your own toppings. Nope. Just a mug and a microwave. HALLELUJAH.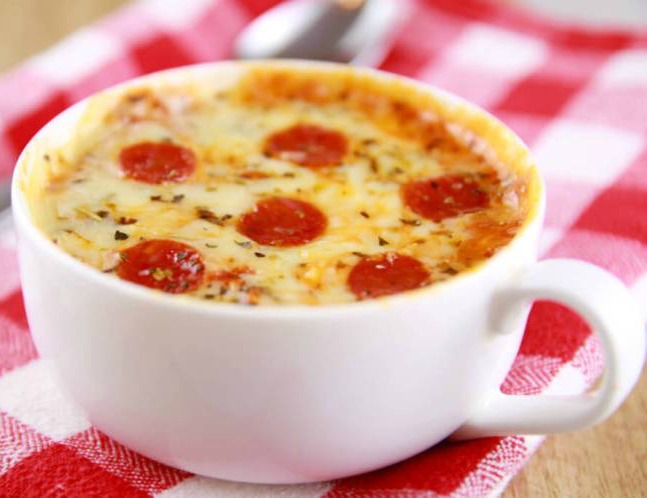 Lasagna in a Mug – After risotto in a mug, this one shouldn't come as a surprise. Be sure to use fresh lasagna sheets, as the dried sheets won't cook as quickly.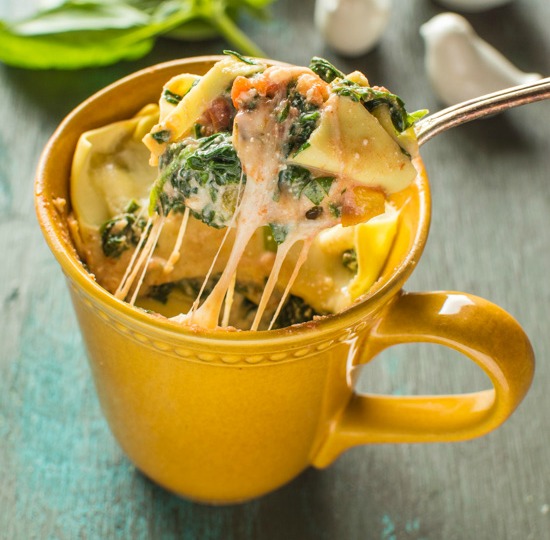 Microwave Mac 'n' Cheese in a Mug – The holy grail of all comfort food, and all easy food – easy mac, made even easier, without any weird orange powder. What are you waiting for?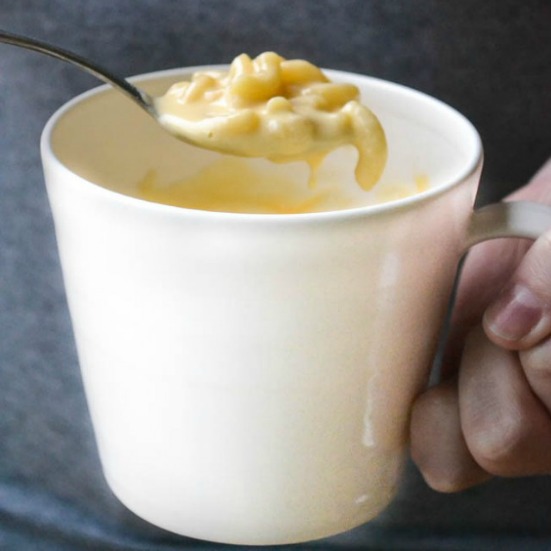 Dessert
Chocolate Chip Cookie in a Cup – You could just pour the milk on top, if that's how you roll. Or ice cream, which is how I roll.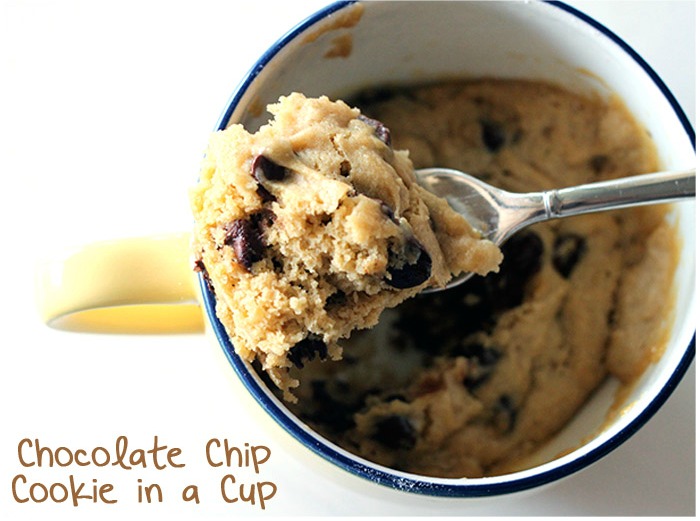 S'mores Mug Cake – Easily the best part about summer–in a mug!! Perfect for when you don't have time to go camping!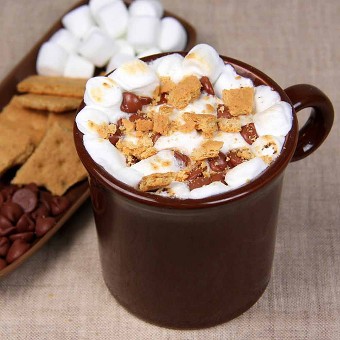 5 Minute Microwave Berry Cobbler – Aka, the classiest microwave mug dessert EVER.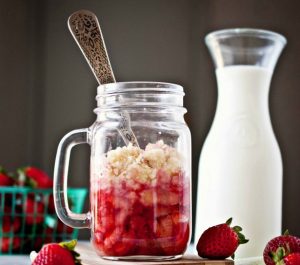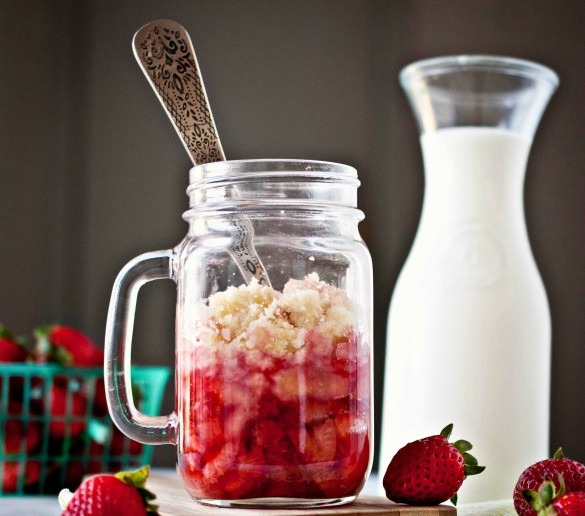 Microwaveable Rice Crispy Treat for One – What is that hot mess you see? Gooey marshmallow and crispy cereal, or dreams made real. This blogger uses Honey Bunches of Oats, but you could use any cereal you want!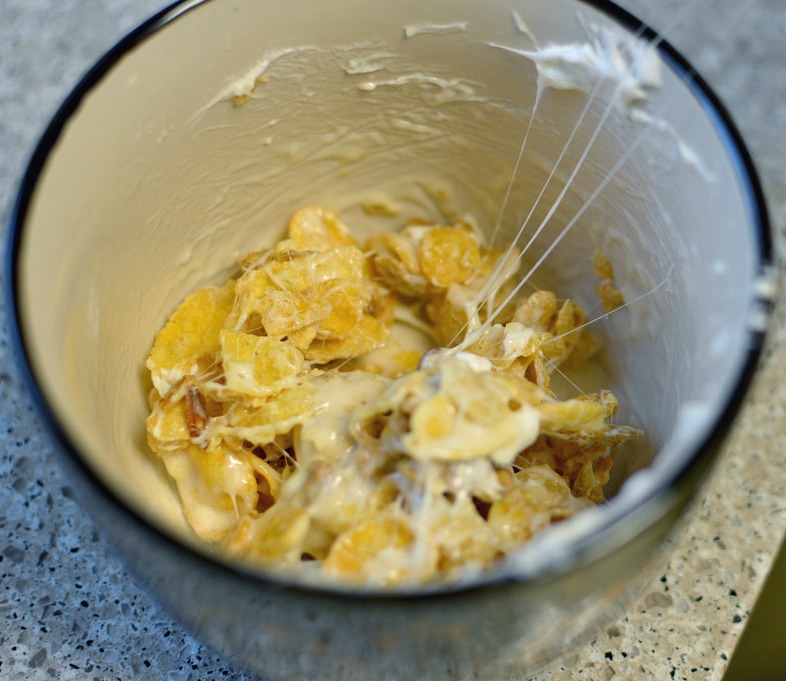 Cinnamon Roll Mug Cake – This is basically a cinnamon roll, and I looooove cinnamon rolls. This is just the right amount of minimal effort to make Saturdays morning lazy and still good.
Jelly Donut in a Mug (Mugnut) – A doughnut. In a mug. And it has such a cute name!!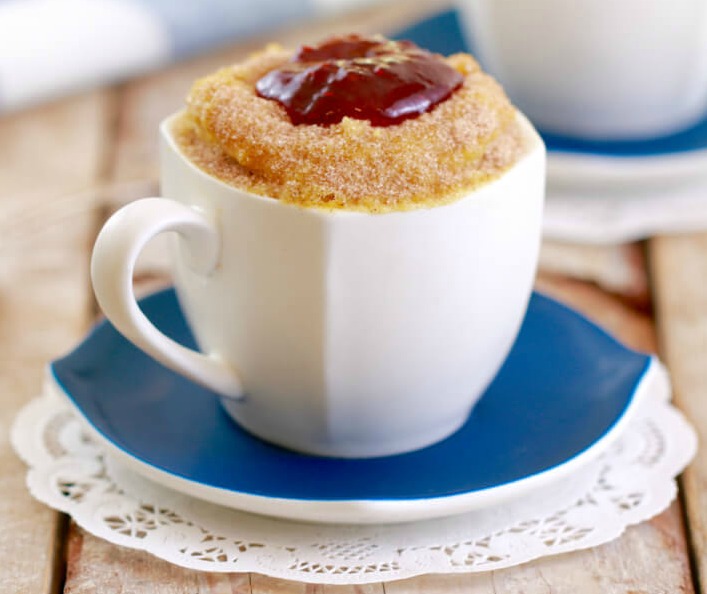 Which one of these will you make? Tag us in your mug shots on Instagram and Facebook!