I've said it before and I'll say it again.
I.
Love.
Lemons.
These Lemon Curd Muffins are going to make my fellow lemon luvrs extremely happy. I know this because I am a luvr of all things lemon and these muffins brought me great joy! Actually here at MFP we love the tangy sweet flavor of lemons so much we have created 14 of the best lemon recipes around. If you don't want to get your lemon on with these amazing muffins, try one of the other 14 lemon recipes!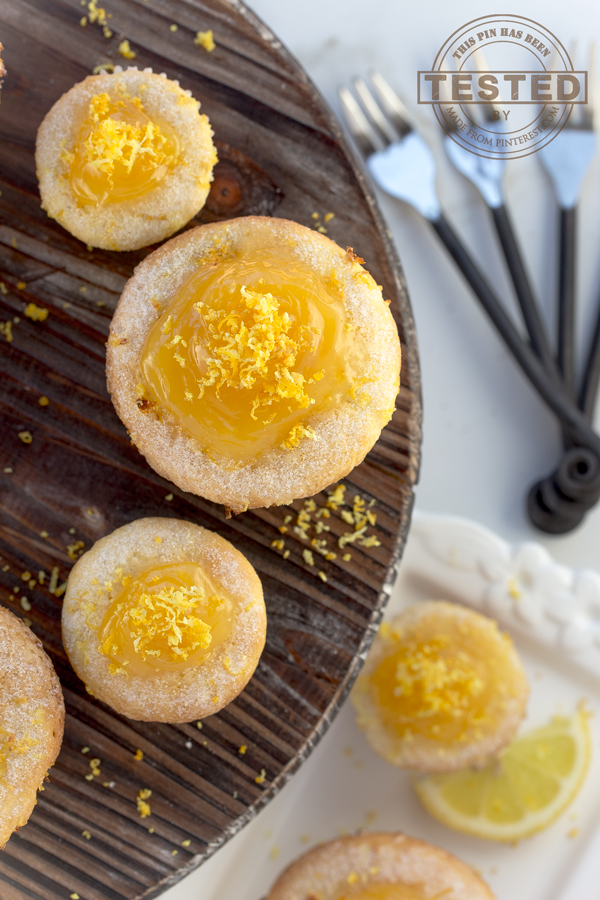 Lemon cookies? Gotcha covered with Lemon Glazed Shortbread Cookies, Cream Cheese Lemon Bar Cookies and Chewy Lemon Cookies Glazed, Change up a classic and try Lemon Rice Krispies! Lemon curd? Ooh yes! You have to try Lemon Berry Trifle with Lemon Curd Whip Cream, Lemon Curd Tarts and Easy Blender Lemon Curd.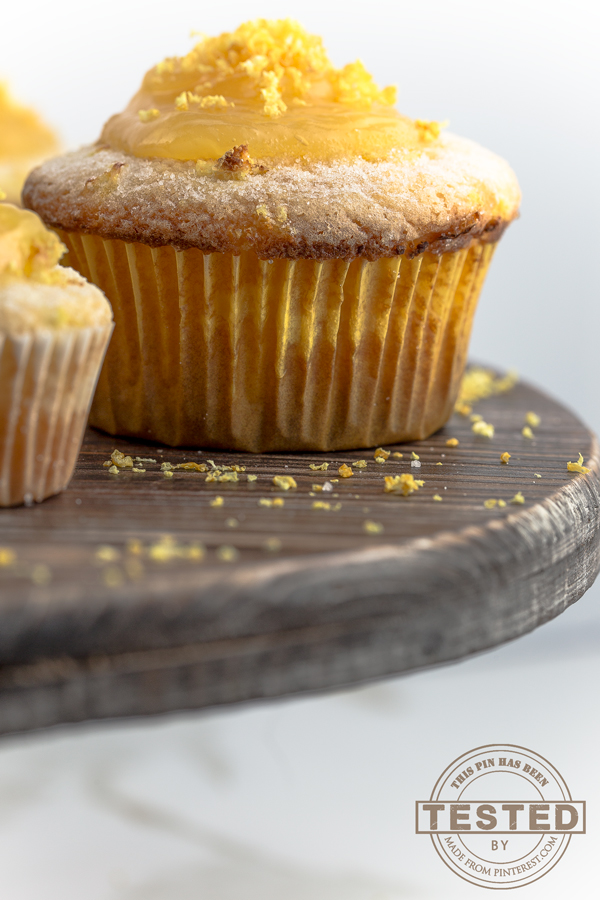 How about some lemon pancakes and bread. Then Strawberry Lemon Poppyseed Pancakes, Lemon Blueberry Poundcake and Glazed Lemon Zucchini Bread will be your new favorites.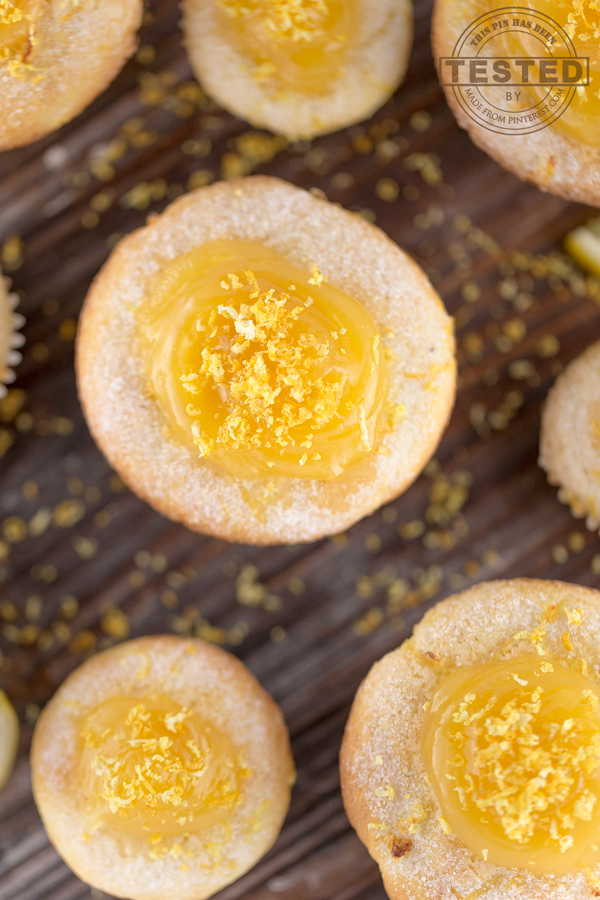 What about the classics like lemon cake and pie. Well of course we have a recipe for each, Lemon Ice Box Pies and Moist Lemon Cake. No we couldn't and didn't forget….lemonade. Have the kids make a lemonade stand and they will make a fortune selling these two recipes Frozen Raspberry Lemonade and Lemonade Tycoon Freshly Squeezed Lemonade,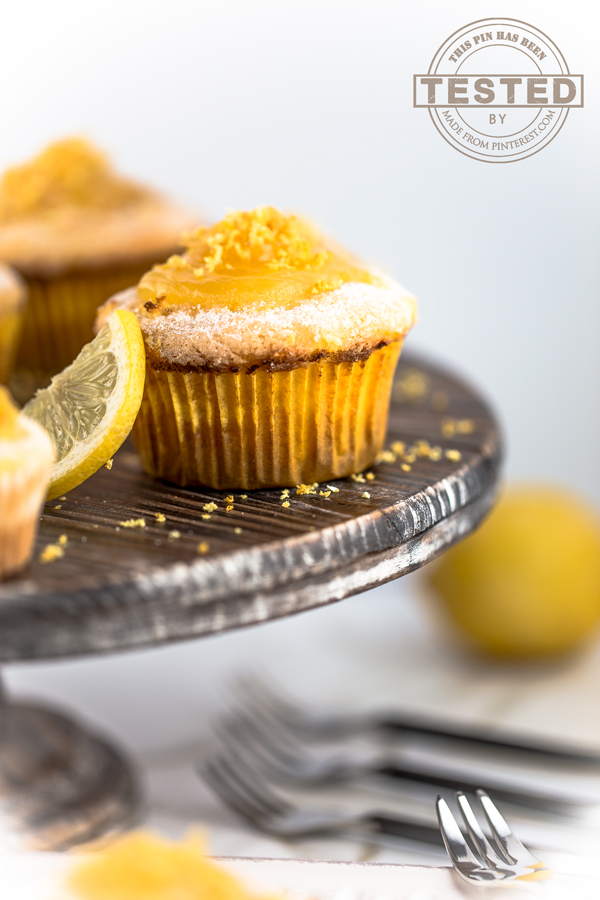 They are light and fluffy, the lemon curd has just the right amount of sweet to tart flavor ratio. The grated lemon rind on the lemon curd and sprinkling of powdered sugar over the muffin tops make them look like they came from a bakery. These Lemon Curd Muffins are currently my favorite lemon recipe!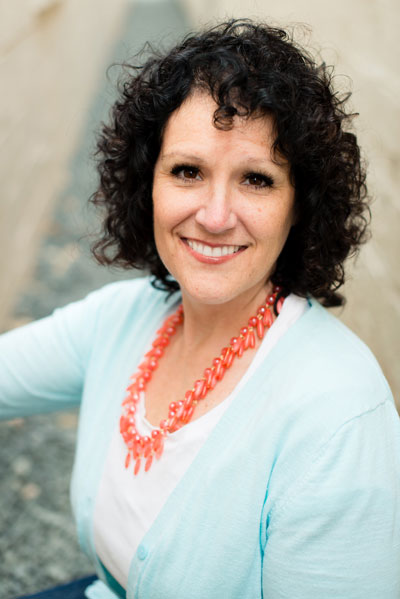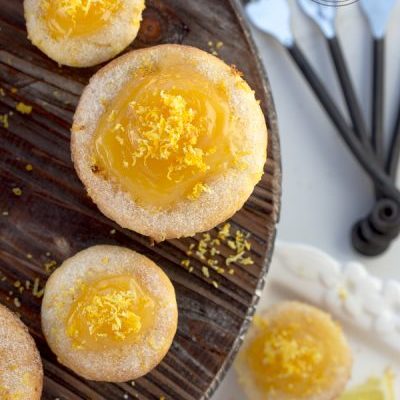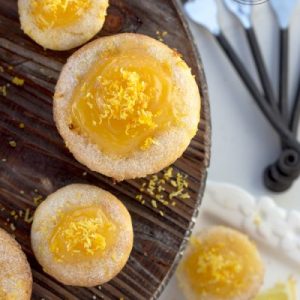 Lemon Curd Muffins
Ingredients
1

Box Gluten Free King Arthur Muffin Mix

1 10

oz

Jar lemon curd

1/4

cup

lemon curd - to be added into muffin mix before baking.

1/4 to 1/2

cup

sugar -

1/4 to 1/2

cup

grated lemon rind
Instructions
Follow directions on the King Arthur Muffin mix to make muffins, then add 1/4 cup of lemon curd to the muffin mix.
Bake as directed. Allow to cool completely.
Dig out a small hole in the top of each muffin and fill with lemon curd.
Sprinkle suger over the edges of the muffin tops.
Sprinkle grated lemon rind over the lemon curd. Serve and enjoy!
14 Additional yummy lemon recipies!

Cream Cheese Lemon Bar Cookies
Lemon Glazed Shortbread Cookies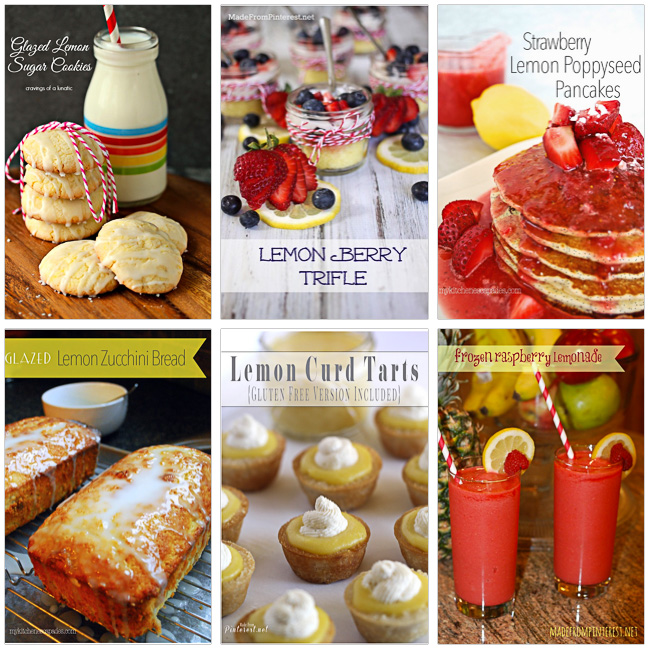 Lemon Berry Trifle with Lemon Curd Whip Cream
Strawberry Lemon Poppyseed Pancakes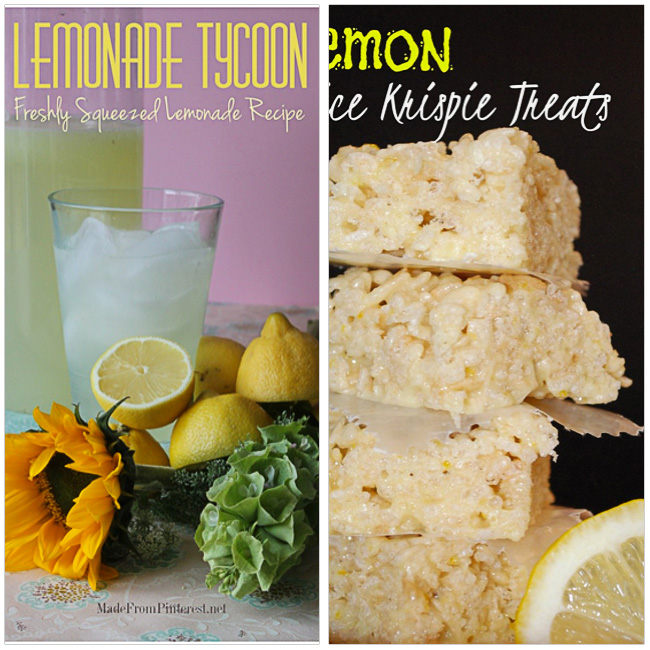 Lemonade Tycoon Freshly Squeezed Lemonade
This awesome post has been shared with Home Stories A to Z